Lifetime warranty service
30-Day Money Back Guarantee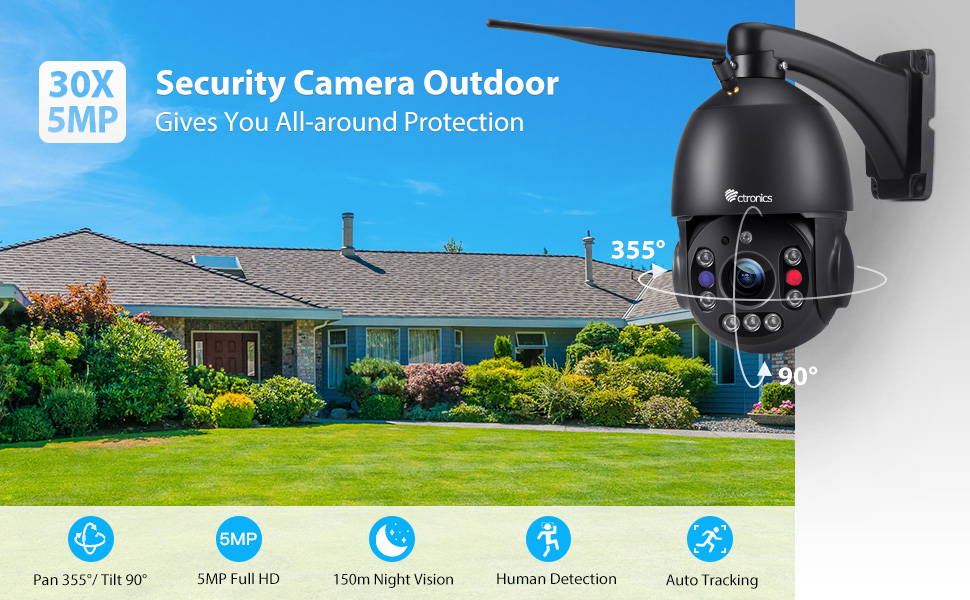 Ctronics 5MP 30X Optical Zoom PTZ Security Camera Outdoor
30X Optical Zoom & Smart PTZ: The 30X optical zoom feature and the 355°pan/90°tilt of the home security camera providing you with less visual blind spots.
5MP HD & 492ft Night Vision: The 5 megapixel Sony IMX335 CMOS in this PTZ camera provides you with more perfect and clearer images.
Human Detection & Auto Tracking: The upgraded auto-tracking feature will track the moving suspect more closely and record his every movement.
Sound Light Alarm & Two-way Audio: On the basis of the sound and light alarm, plus a flashing red and blue warning lights, which are more effective for repelling intruders.
Warm Tips:
1. For the auto tracking, please first enter"92"and then click"Call" to turn on smart tracking.
2. For specific zoom display, pls first enter 233 to call, then enter 201 to call.
3. Recommend to install your camera within 48ft from your router for stable wifi connection.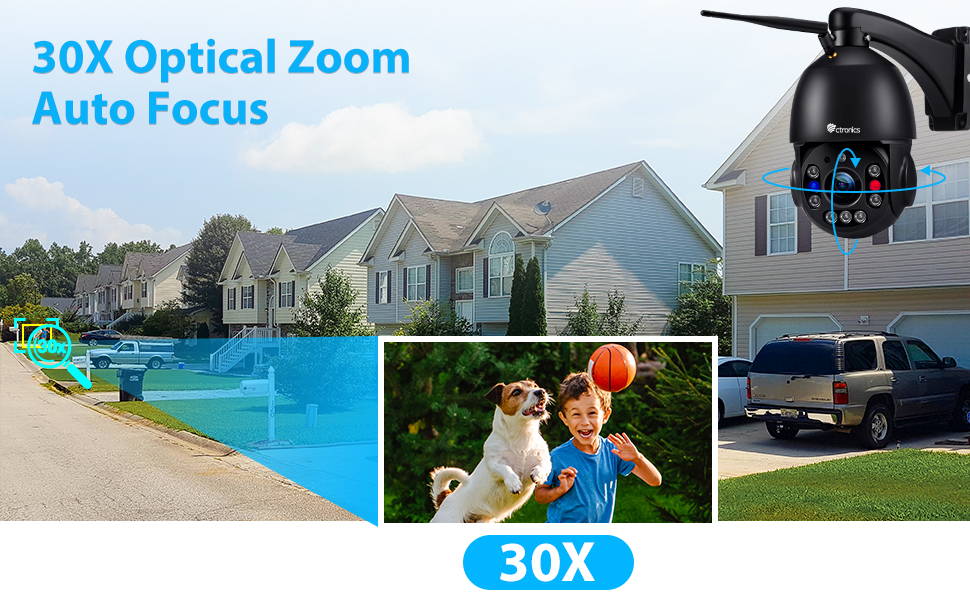 30x Optical Zoom, Every Detail is Captured
With advanced zoom lens, this 5MP ptz camera outdoor has 30X optical zoom function. You can clearly see every detail even in a long distance by zooming in or out as you like. It is an excellent choice for outdoor security.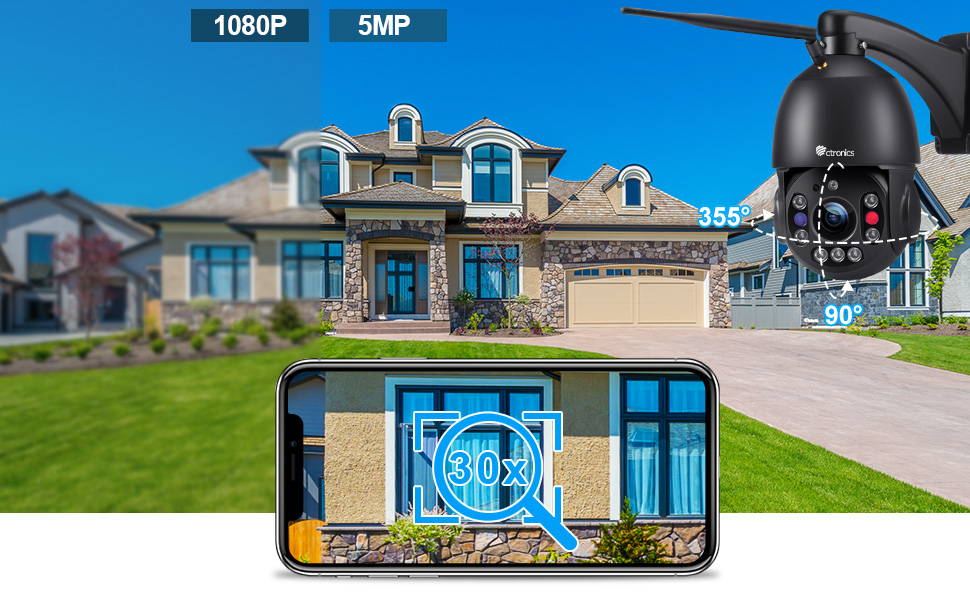 5MP FHD Resolution, See the Clearest Details
This security camera outdoor supports 5 megapixel resolution(2560x1920P), which is clearer than 1080P, especially on PC.
With upgraded auto tracking function, when a suspicious person appears in the surveillance area, the ptz outdoor camera would capture him and automatically rotate to follow his movement until he leaves out of the vision range of the outdoor camera.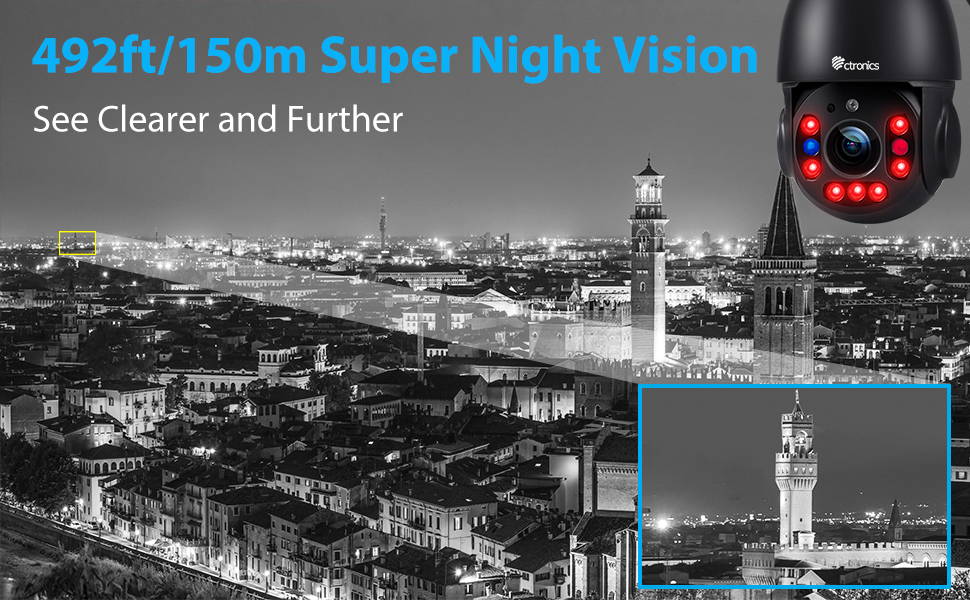 Extra-long 492ft/150m Night Vision, sees farther and clearer
With 7 built-in IR LED lights, this PTZ WiFi security camera provides clear night vision even in complete darkness. Powerful IR light for motion sensor. Take your original night vision to a new level, providing 24-hour protection for your home.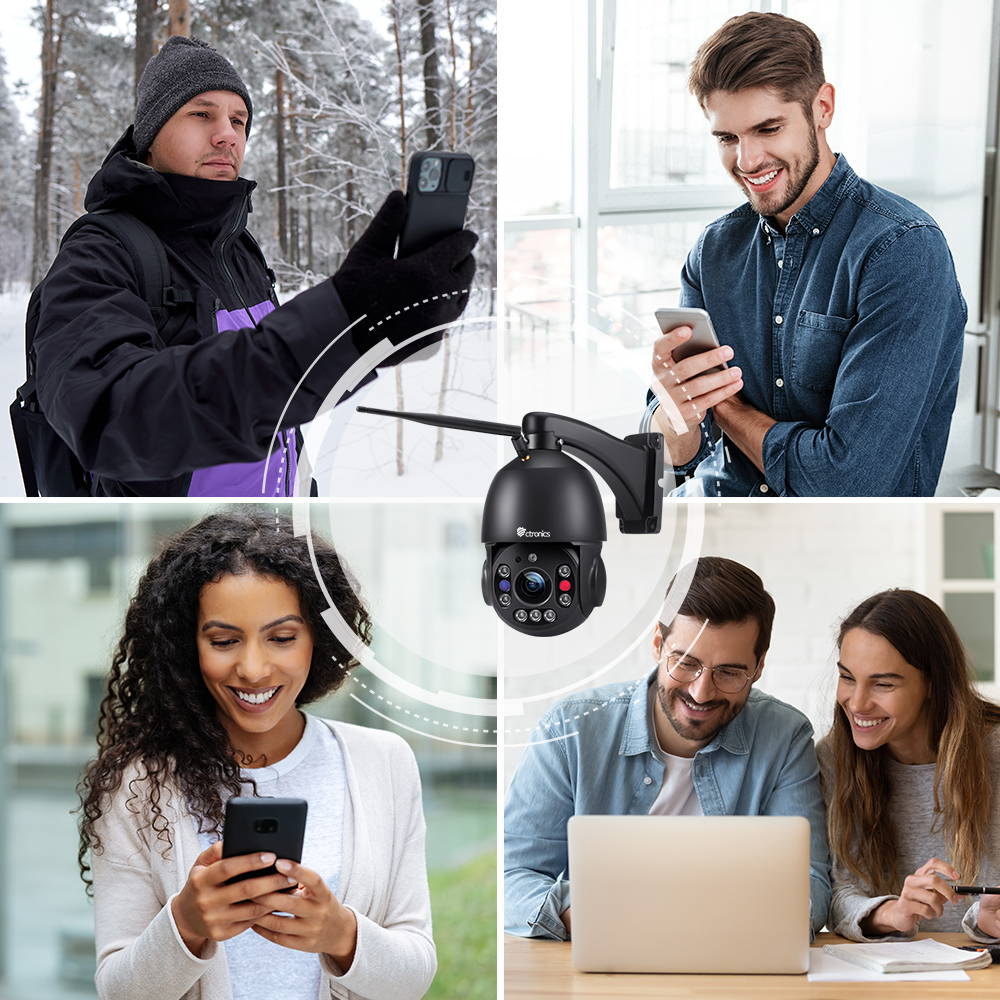 Sharing with Family Members
One security WiFi camera can be connected with up to 4 users to get the same real-time image via the Ctronics app. So you can share your family happiness and with friends in real time.
If there is any danger around your house and the detection is activated, all users of this WiFi camera outdoor will get the notification at the same time.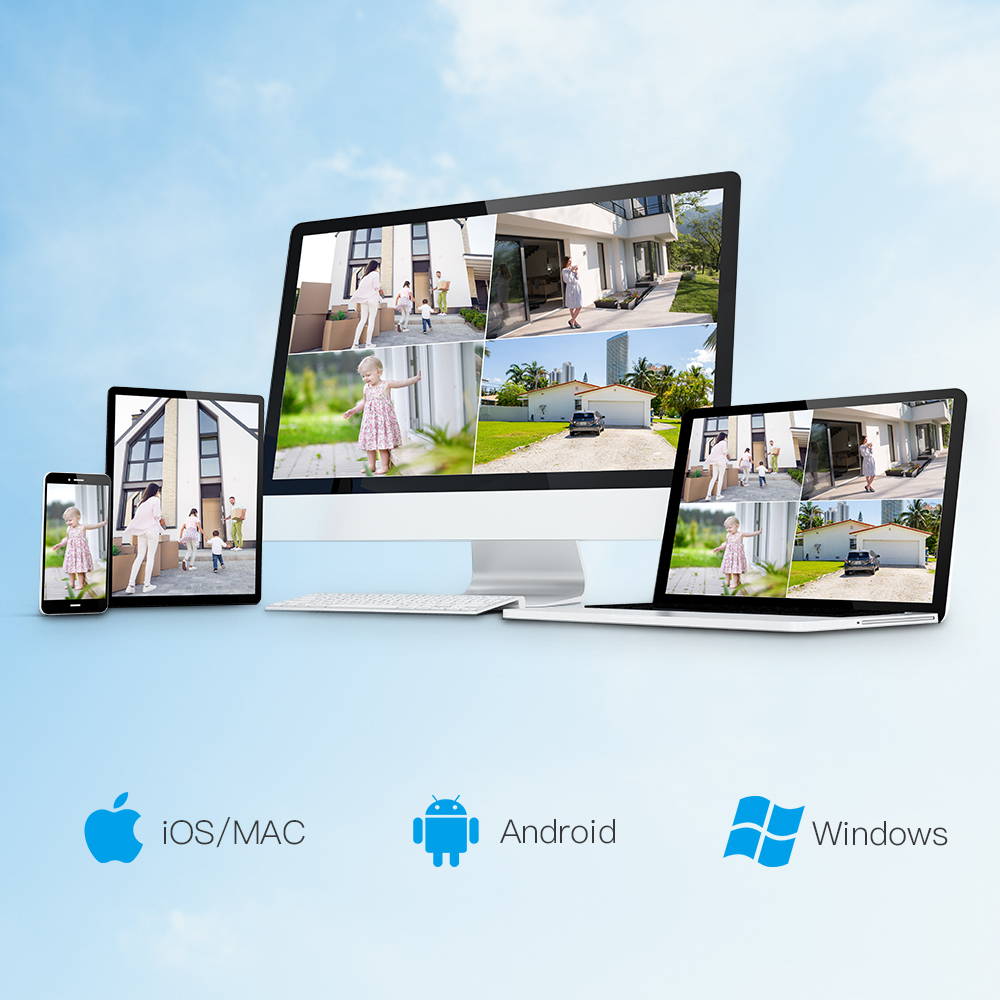 Ctronics IP security camera supports remote access on devices such as smartphones (iOS, Android), tablets (iPad, Android), PC(Mac OS, Windows).
It can also work with the FTP, NVR and P2P services. You can view and control the PTZ surveillance camera remotely via the Ctronics app and IE browser.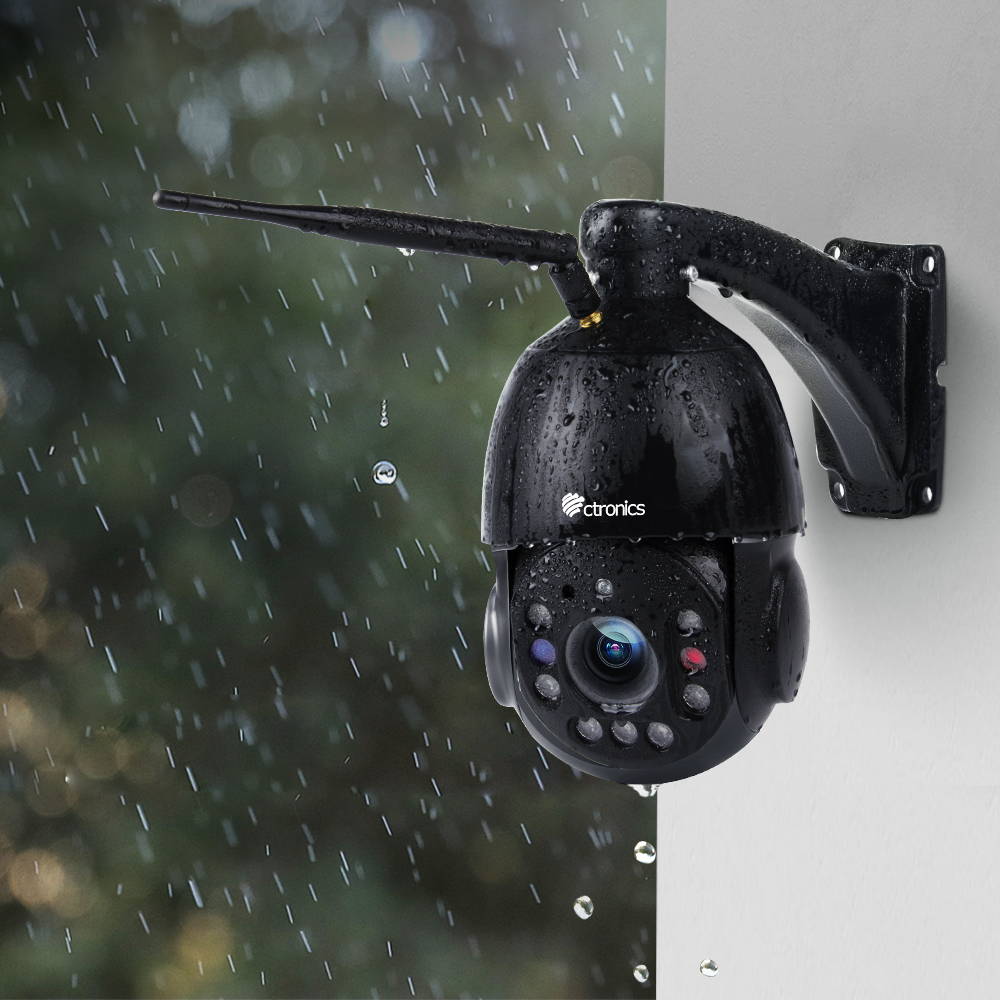 With the rugged IP66-rated aluminum housing, our outdoor PTZ camera is waterproof on rainy or snowy days.
It can also withstand extreme weather conditions such as snowstorms or thunderstorms.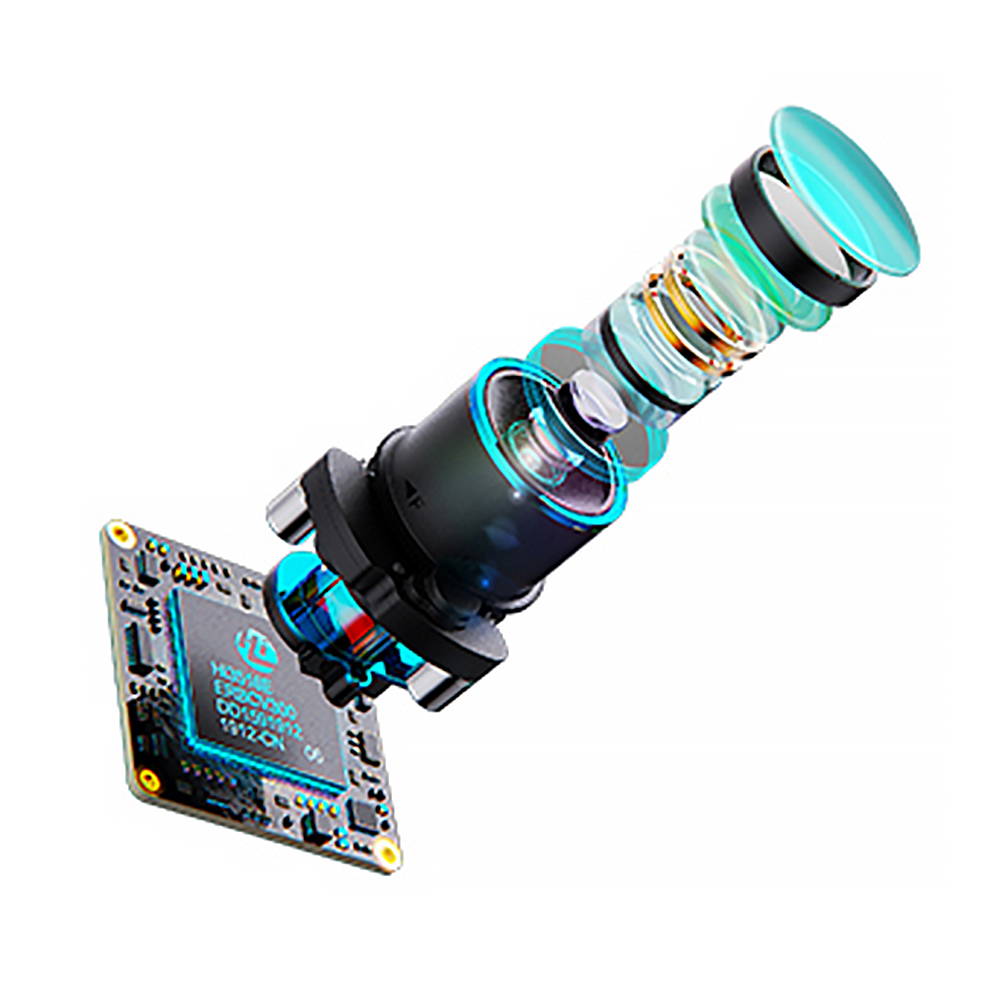 With the built-in SONY sensor with HDR and 5 megapixels, this PTZ outdoor security camera offers a new way to monitor your home.
With the SONY sensor, you can clearly capture what's going on even when it's almost totally dark.
This 5MP 30X Zoom security camera offers full protection for you and your home.