Lifetime warranty service
30-Day Money Back Guarantee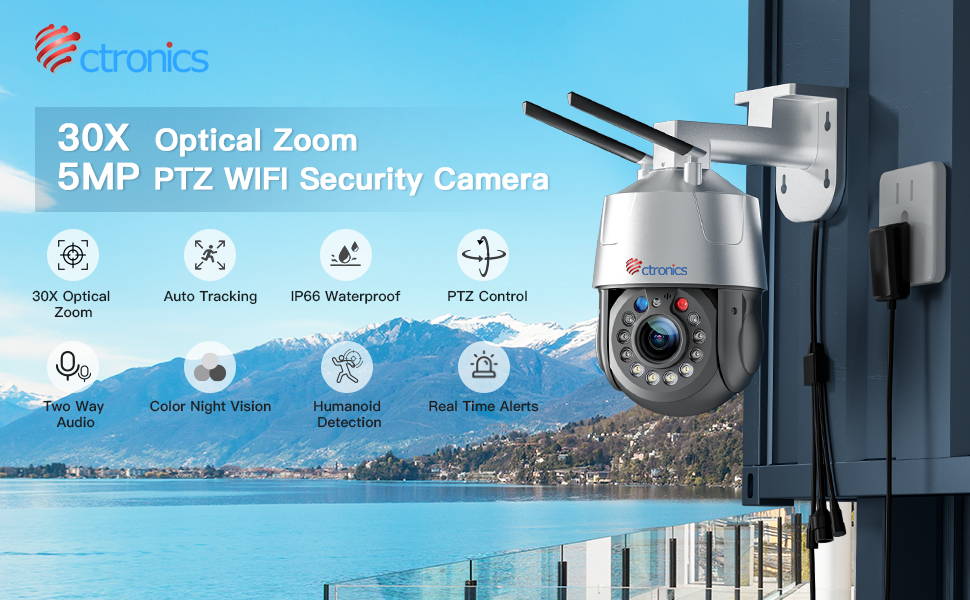 5MP 30X Optical Zoom PTZ Outdoor Security Camera with Color Night Vision
5MP high definition and 30X optical zoom for clearer and brighter images.
The PTZ security camera is set to detect only people, which reduces false alarms by 95%.
The WiFi security camera can automatically track detected objects, so you will never miss a moment.
Built-in 2 pieces laser LEDs, 4 pieces infrared LEDs and 4 pieces white LEDs, the wired PTZ outdoor camera provides 150 meters night vision and 50 meters full color night vision.
Built-in microphone and speaker allow you to talk directly to anyone approaching your house.
Cruise and auto tracking work together with intelligent tracking and auto zoom to prevent tracking loss.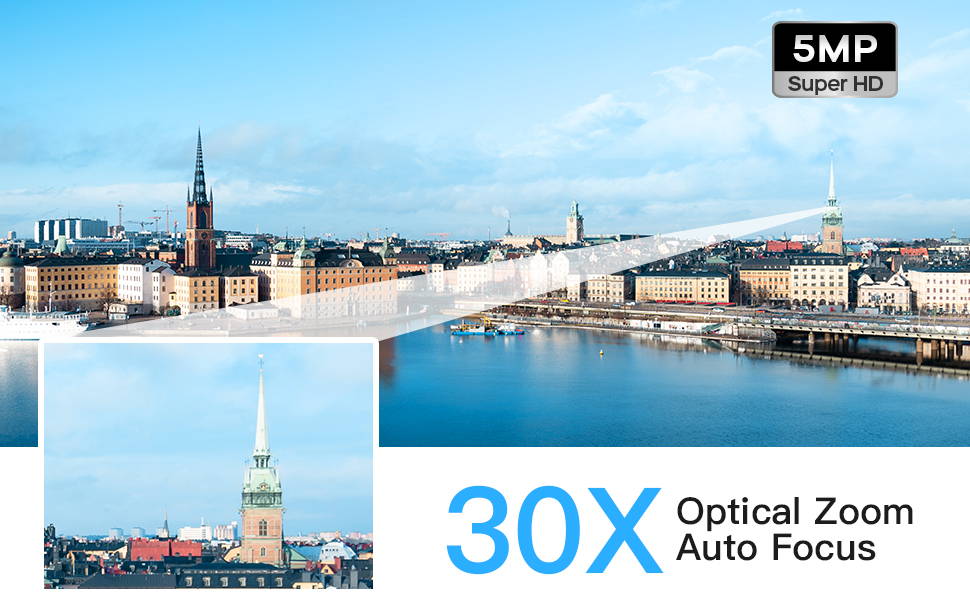 30x Optical Zoom and 5MP HD Pixels, Never Miss a Detail
Ctronics wifi security camera is equipped with 5 megapixel 2560*1920 high-definition lens, which achieves more stable videos and clearer images. This 5mp outdoor wireless surveillance camera also supports up to 30X optical zoom. You can zoom in or out as you like, capturing every detail. It is an excellent choice for outdoor security.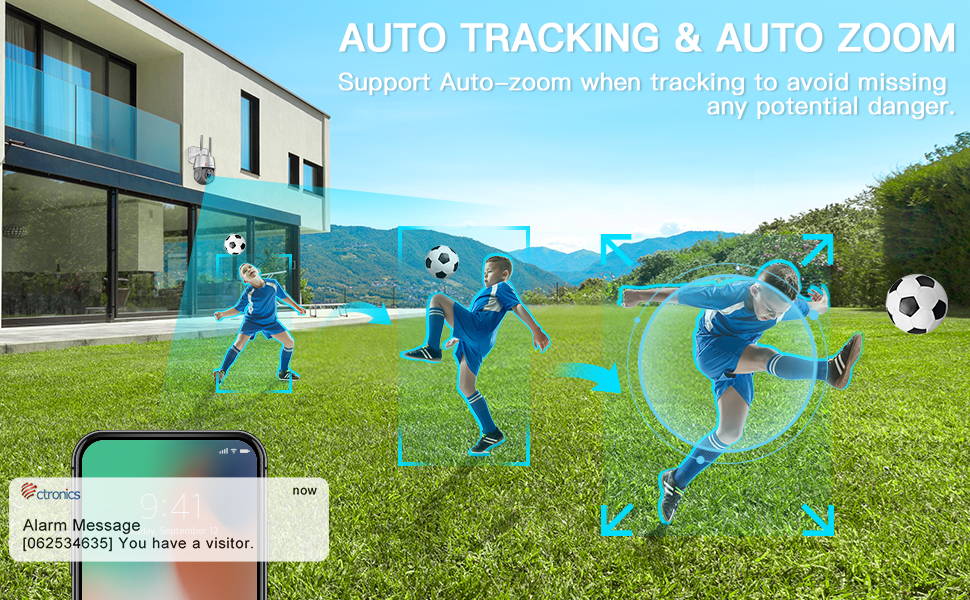 Upgraded Auto Tracking with Auto Zoom
When other security cameras detect a person, the camera will automatically track his trajectory and the lens will follow his rotation. The upgraded PTZ zoom security camera auto tracking function not only let the lens always follow, but also automatically zoom to prevent loss. When the person is moving, the observation range will become larger, you will see the route of the person's movement; when the person is stationary, the lens zoomed in, you will see his specific movements.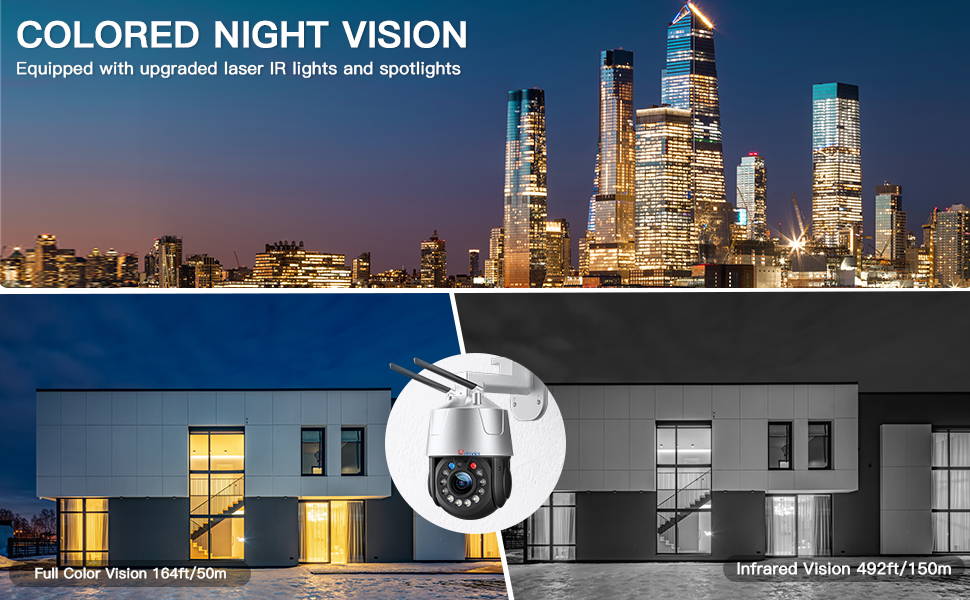 150m IR Night Vision & 50m Spotlight Full Color Night Vision
Ctronics IP surveillance camera outdoor has 2pcs laser LEDs, 4pcs infrared LEDs and 4pcs white LEDs, which provide full HD video quality with 5MP day and night. It supports three night vision modes: black and white, color and smart night vision. When the light becomes dim, PTZ zoom camera outdoor will automatically switch to night vision mode. Thanks to the laser and IR LEDs, the viewing distance is up to 150 meters (492ft) in black and white night vision. When color mode is enabled, the white LEDs can provide full color night vision up to 50 meters (164ft) away.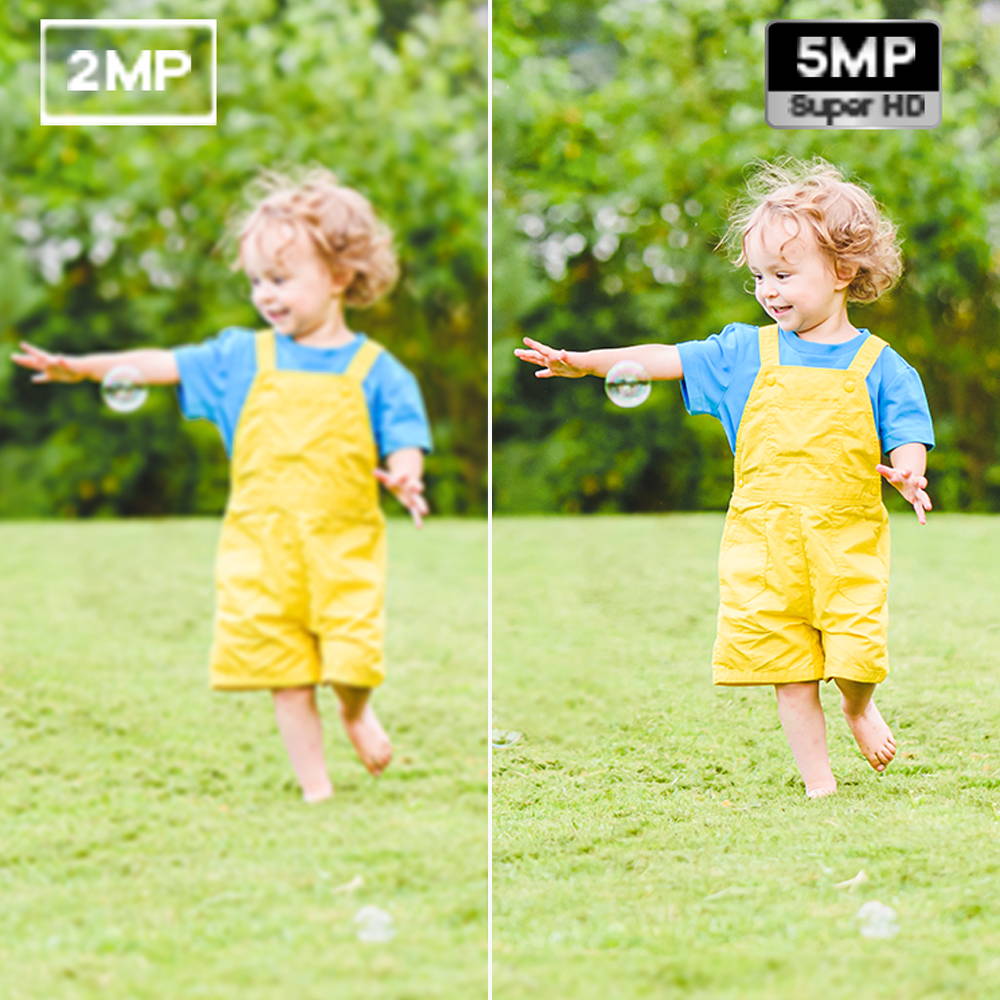 Equipped with a CMOS sensor and a 2560*1920P resolution lens, this outdoor PTZ security camera shows the image and video more clearly than a 1080P security camera - you don't have to worry about missing any details.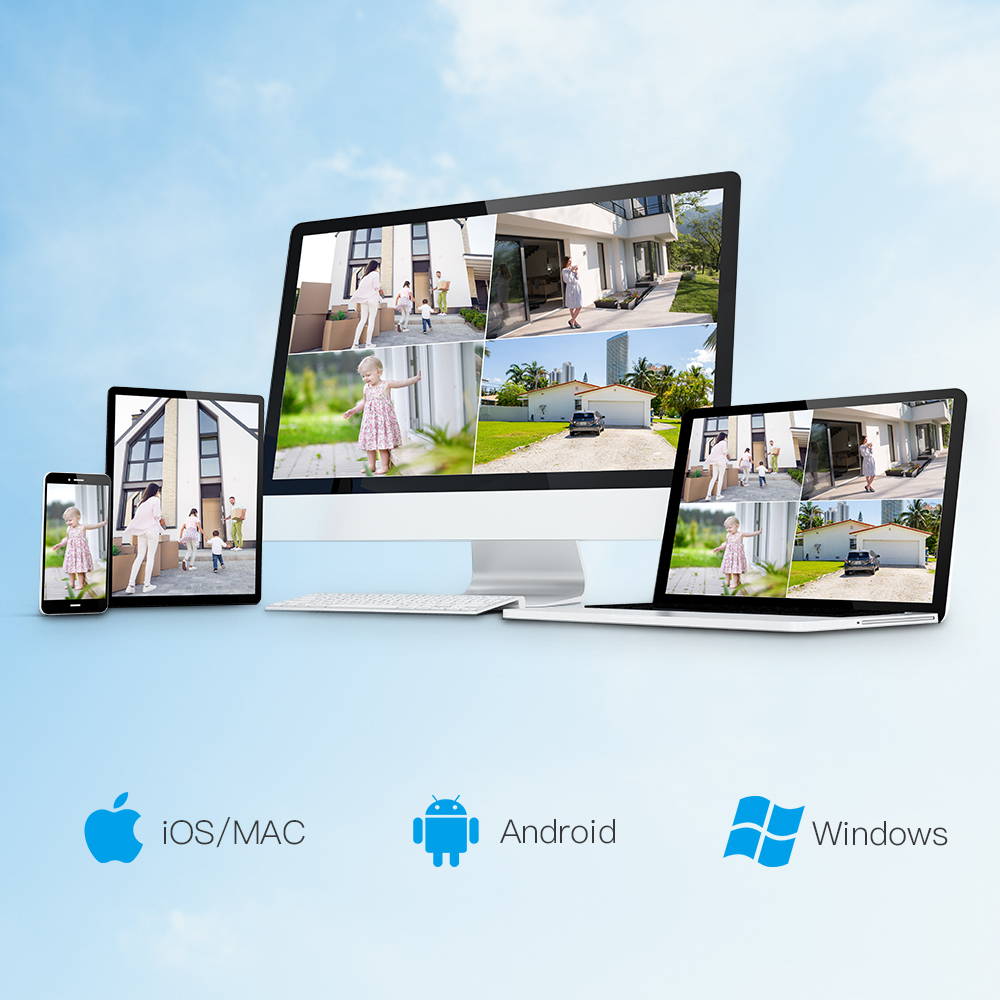 Ctronics IP security camera supports remote access on devices such as smartphones (iOS, Android), tablets (iPad, Android), PC(Mac OS, Windows). It can also work with the FTP, NVR and P2P services. You can view and control the PTZ security camera remotely via the Ctronics app and IE browser.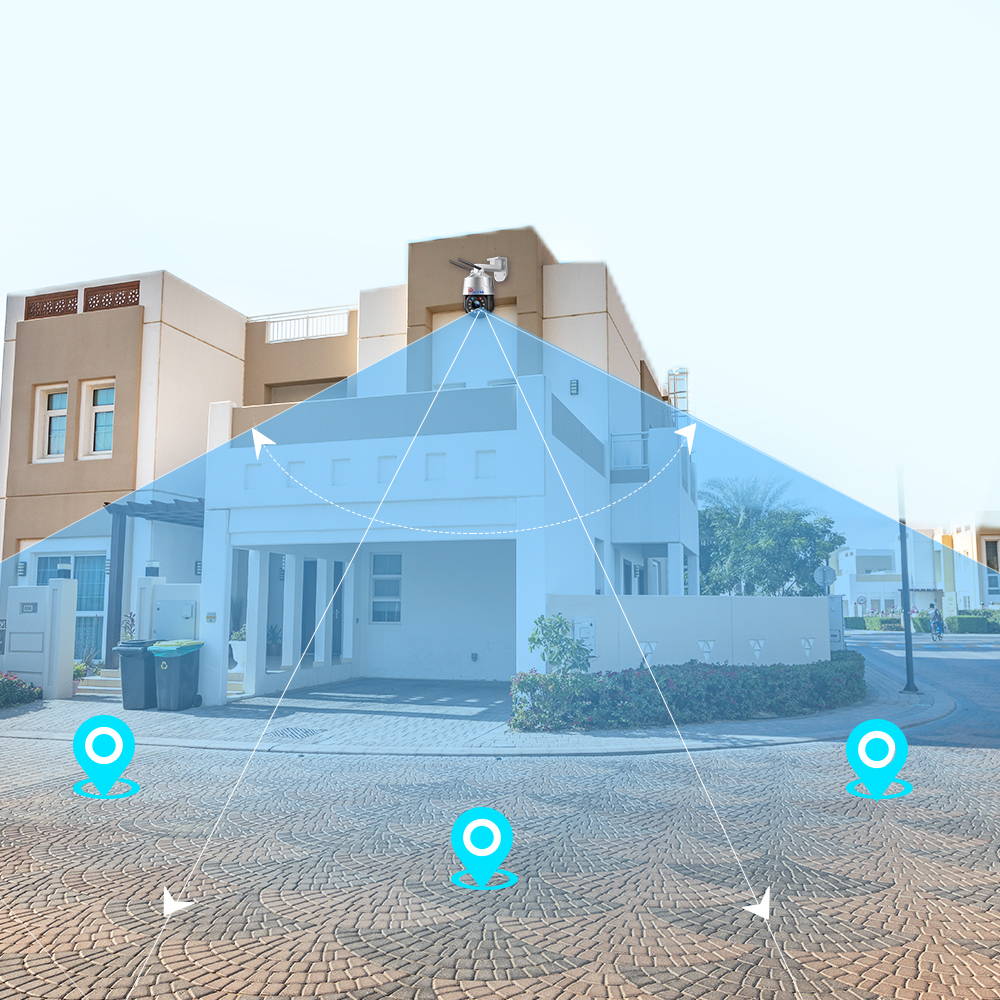 The 5mp outdoor security camera can monitor and scan in any preset direction. It supports recording with cruise zoom, and can switch between different zooms at any time. It can be set with two patrol routes, each with 16 preset positions each, making a total of 32 preset positions possible.
It is convenient to share happy time with your family members or take care of children or old people anywhere with this wifi surveillance camera. You'll know what your kids are learning and what fun things are happening in real time.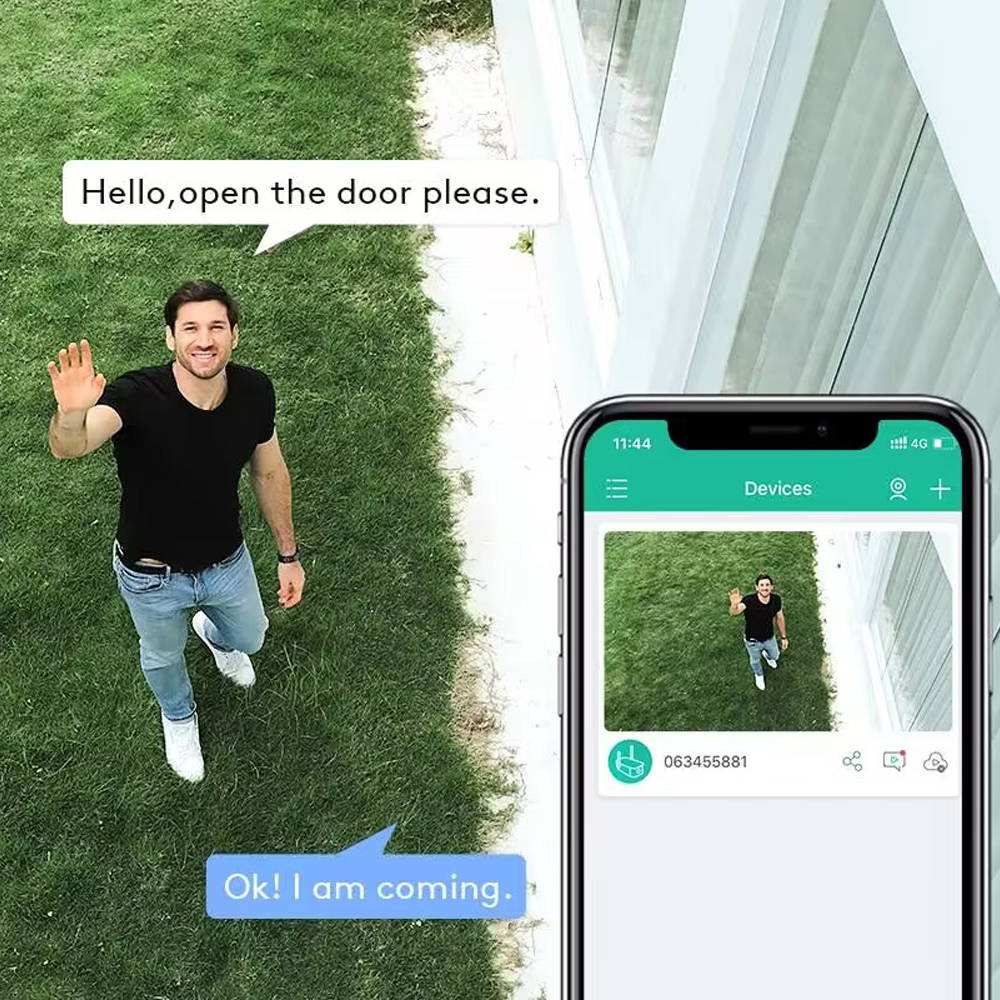 You can access the PTZ WiFi security camera to monitor your property anywhere, even you are abroad! Built-in microphone and speaker, Ctronics security camera lets you talk to people around the camera remotely. You can warn burglars with your voice or talk to family and friends.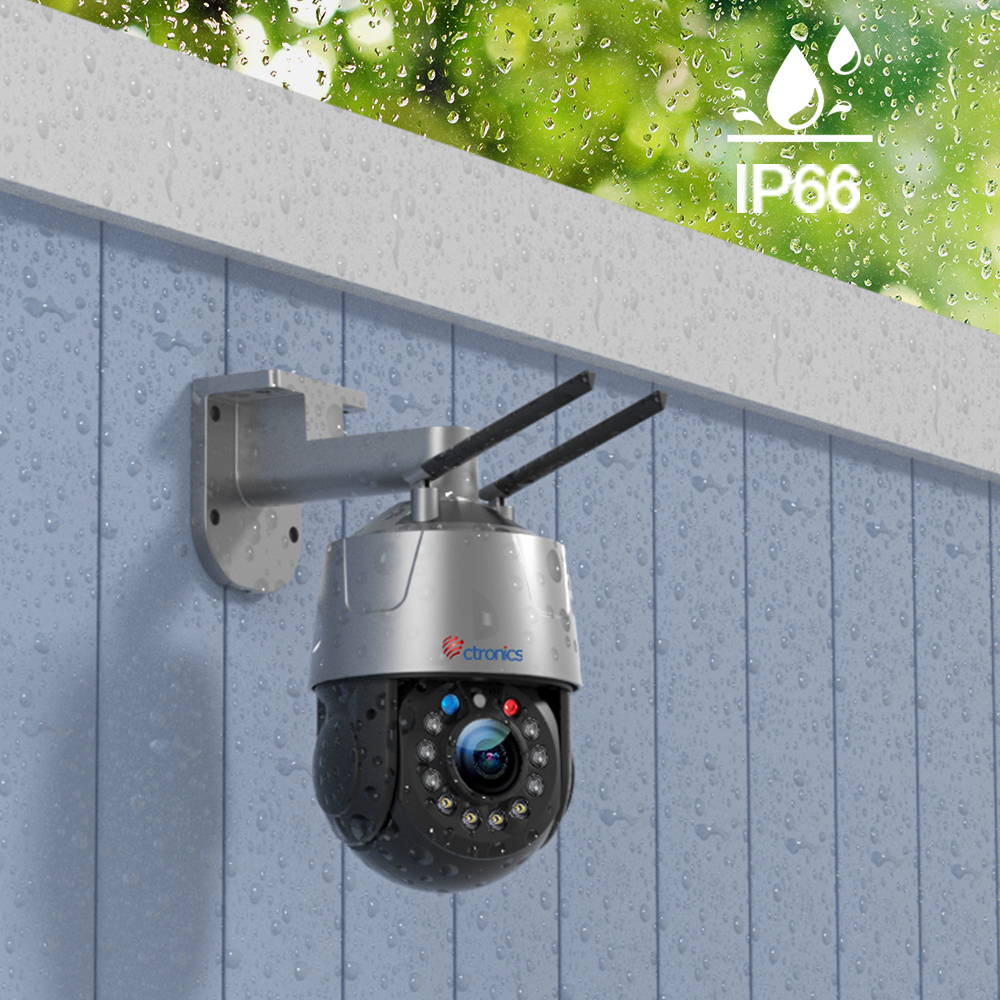 With its IP66 rugged housing, our outdoor dome camera is waterproof even in rain or snow. It can also withstand extreme weather conditions, such as snowstorms or thunderstorms.