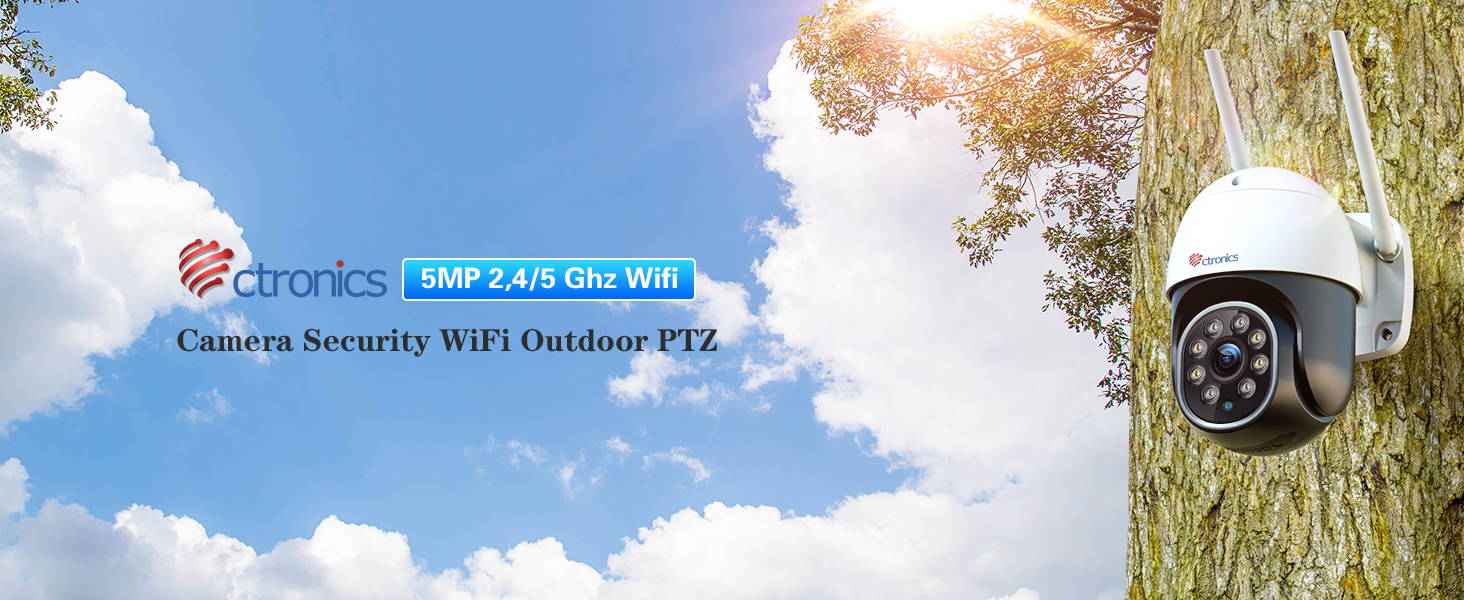 This 5MP WiFi outdoor security camera offers you day and night 5MP high-resolution images, supports 2.4GHz and 5GHz dual band WiFi, and is equipped with metal front cover and IP66 waterproof cover, which is suitable for outdoor use and better protect your property.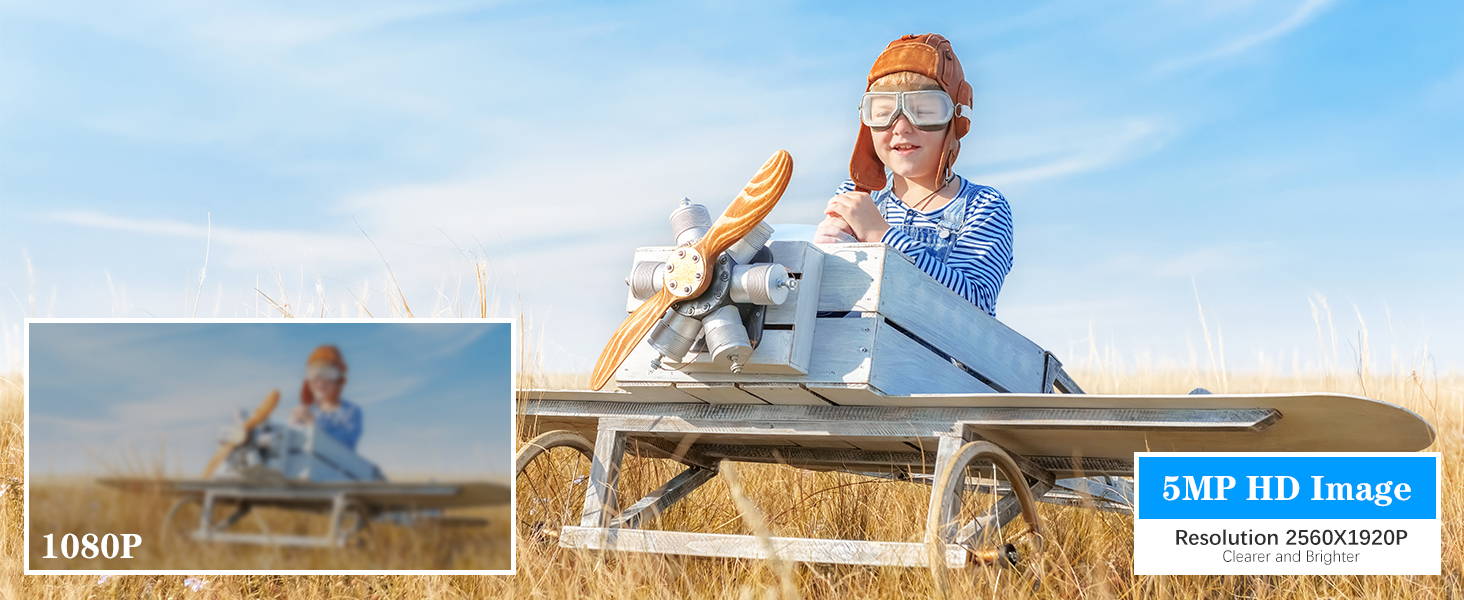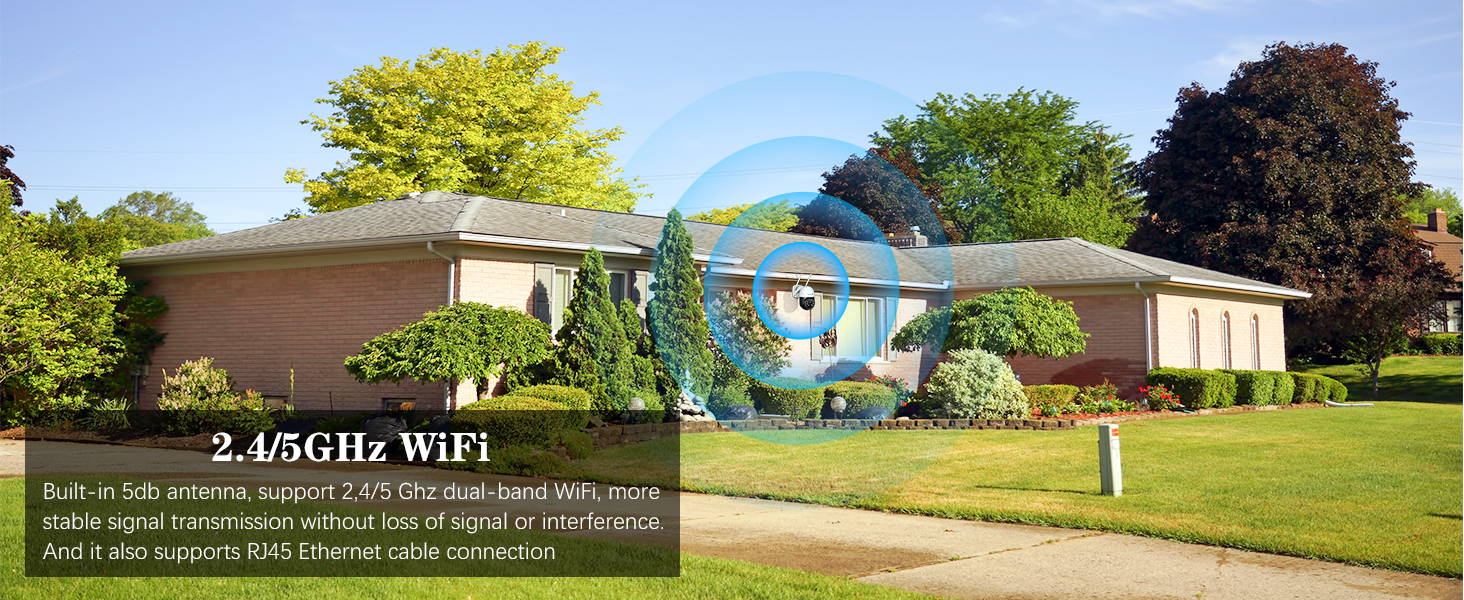 5MP HD image and 2.4/5GHz dual-band WLAN
This outdoor security camera offers you 5MP HD images (2560 x 1920P), which are clearer and more vivid than 1080P or 4MP images.
This outdoor WiFi camera with built-in 5DB antenna provides a more stable connection to the router via 2.4/5GHz WiFi channels, which ensures there is no signal loss or interference. It also supports RJ45 Ethernet cable connection.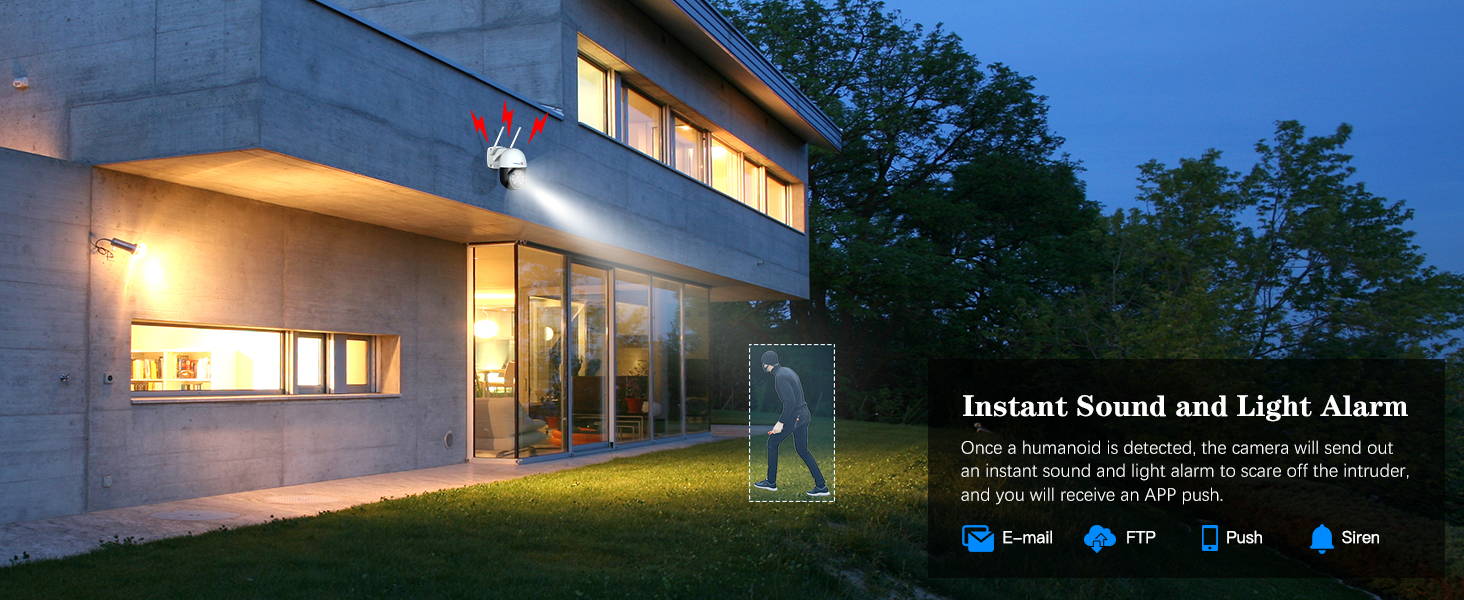 Person recognition and automatic tracking
Die 5-MP-WiFi-Überwachungskamera für den Außenbereich erkennt menschliche Gestalten und reduziert Fehlalarme effektiv um 95 %. Solange diese 5-MP-Überwachungskamera menschliche Gestalten erkennt, verfolgt sie automatisch deren Bewegungen, speichert das Video auf einer TF-Karte (bis zu 128 GB) und sendet eine Benachrichtigung an Sie über die Ctronics-App.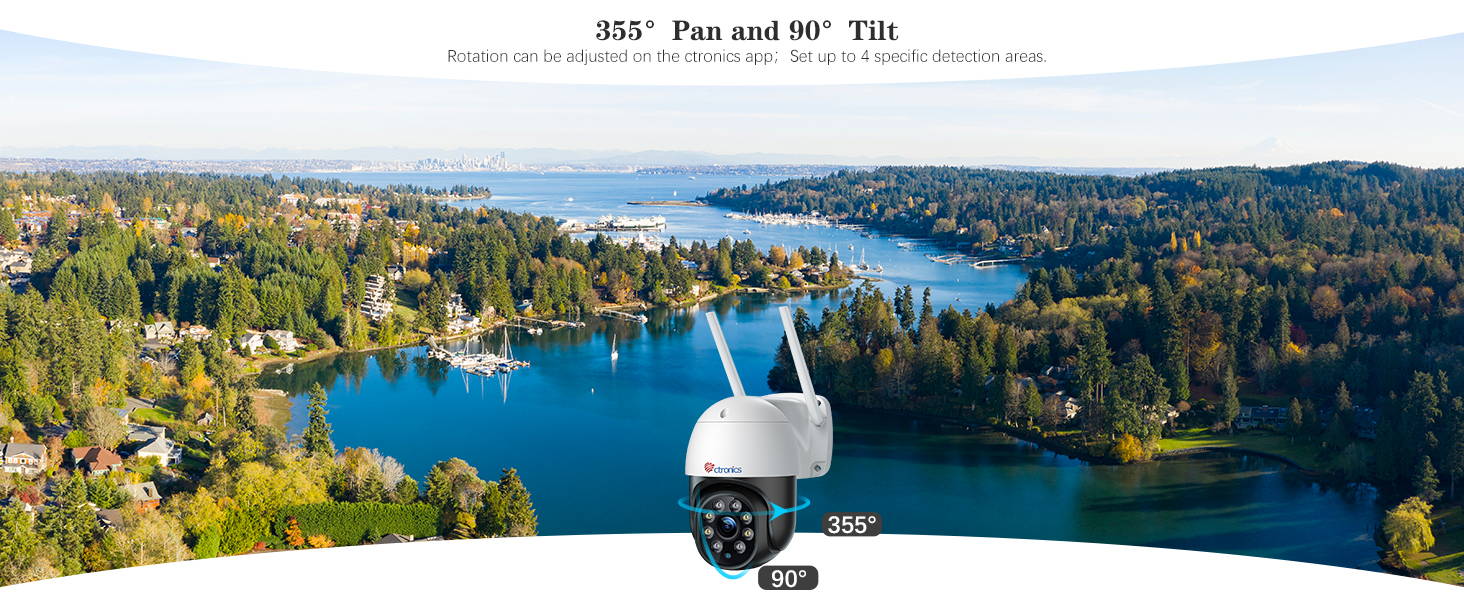 355° pan/90° tilt and color night vision
The Ctronics outdoor surveillance camera can pan 355° horizontally and 90° vertically. It also supports 8 preset points so you can monitor your whole house.
With 4 IR LEDs and 4 spotlights, this PTZ WiFi camera offers 5MP HD night vision in three modes: color, auto and IR. Color night vision has a range of up to 20 meters, while infrared night vision has a range of up to 25 meters.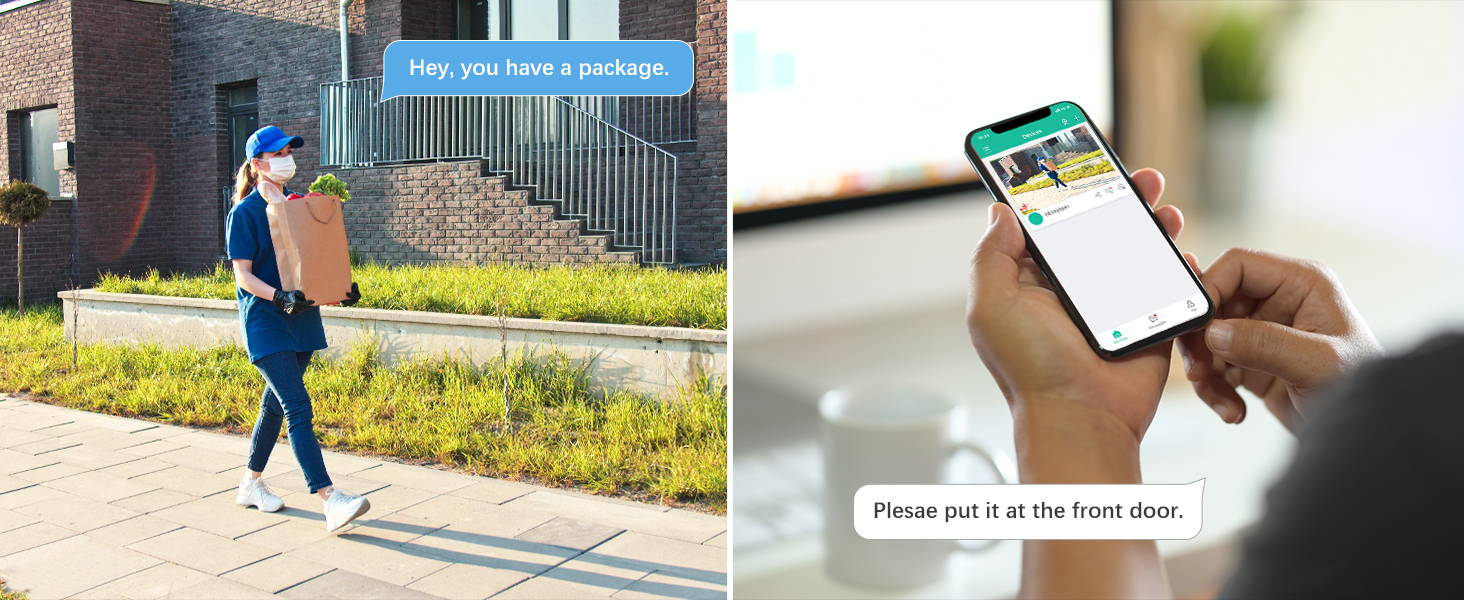 Two-way audio and multi-user sharing
With the built-in microphone and speaker, you can use the PTZ surveillance camera WLAN to communicate with your family, a delivery service or another visitor, or even to warn intruders outside your house. The live stream of this 5MP outdoor surveillance can be shared online with up to four users at the same time, so you can enjoy happy times with your families and friends.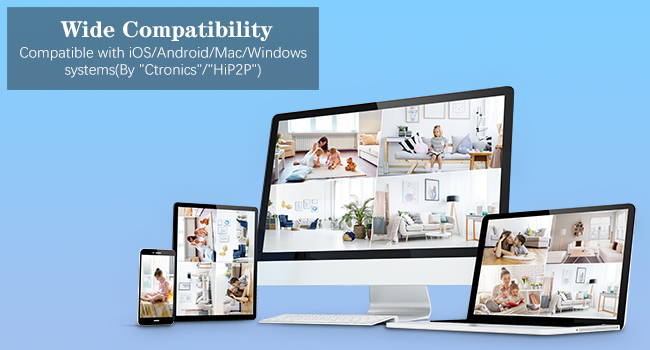 The wifi outdoor camera is compatible with smartphones (iOS, Android), tablets (iPad, Android), PCs (Mac OS, Windows) and HIP2P.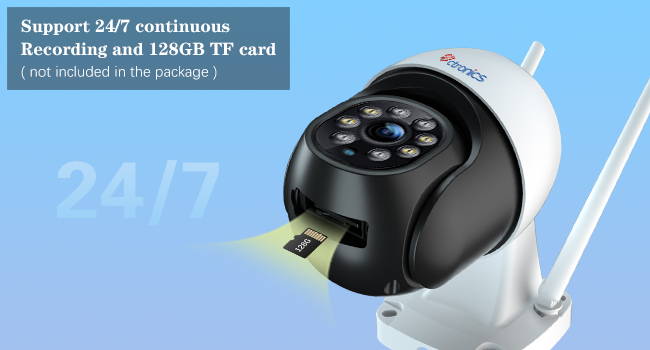 SD Memory & Remote Access
Support 7 × 24-hour continuous recording and automatically record videos to TF card (up to 128GB) without subscription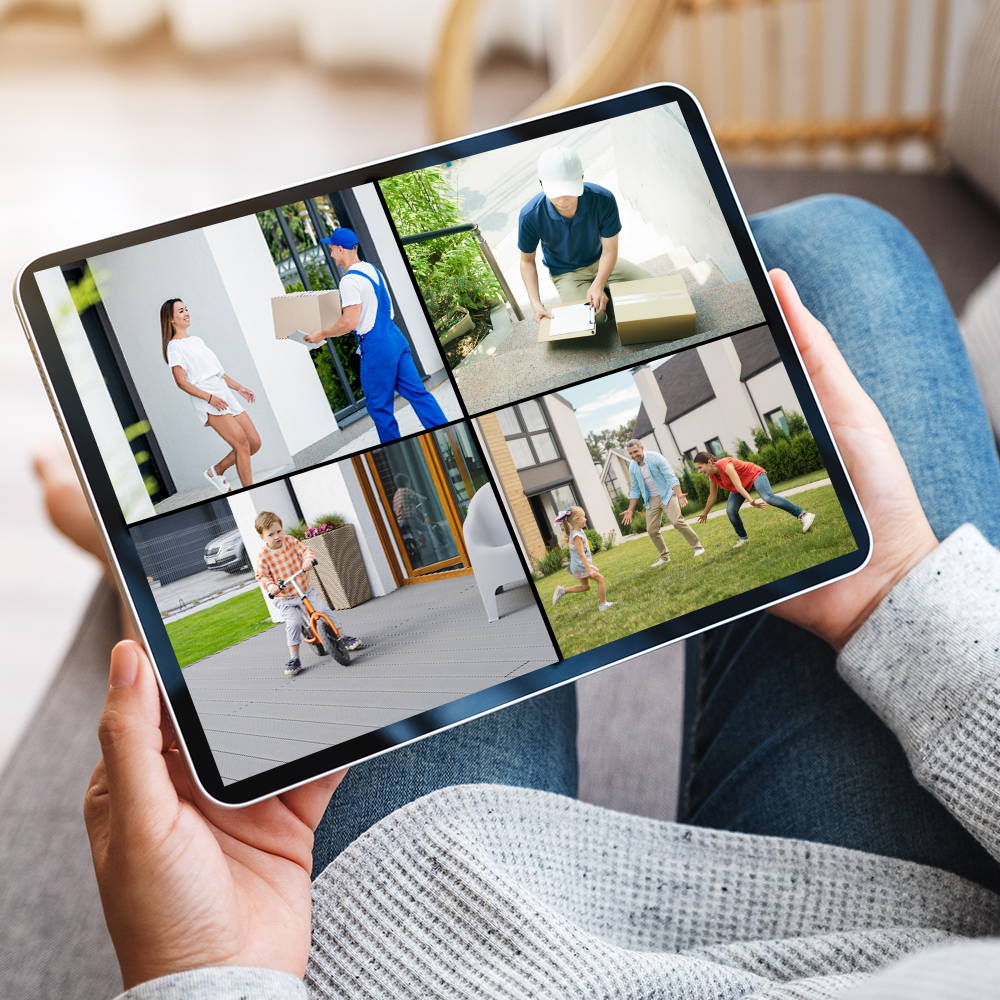 You can simultaneously view up to 4 cameras in the Ctronic app. These are then divided into groups.in the app top left on "four images".
Enter the number that corresponds to the user-defined preselection, and then click Call.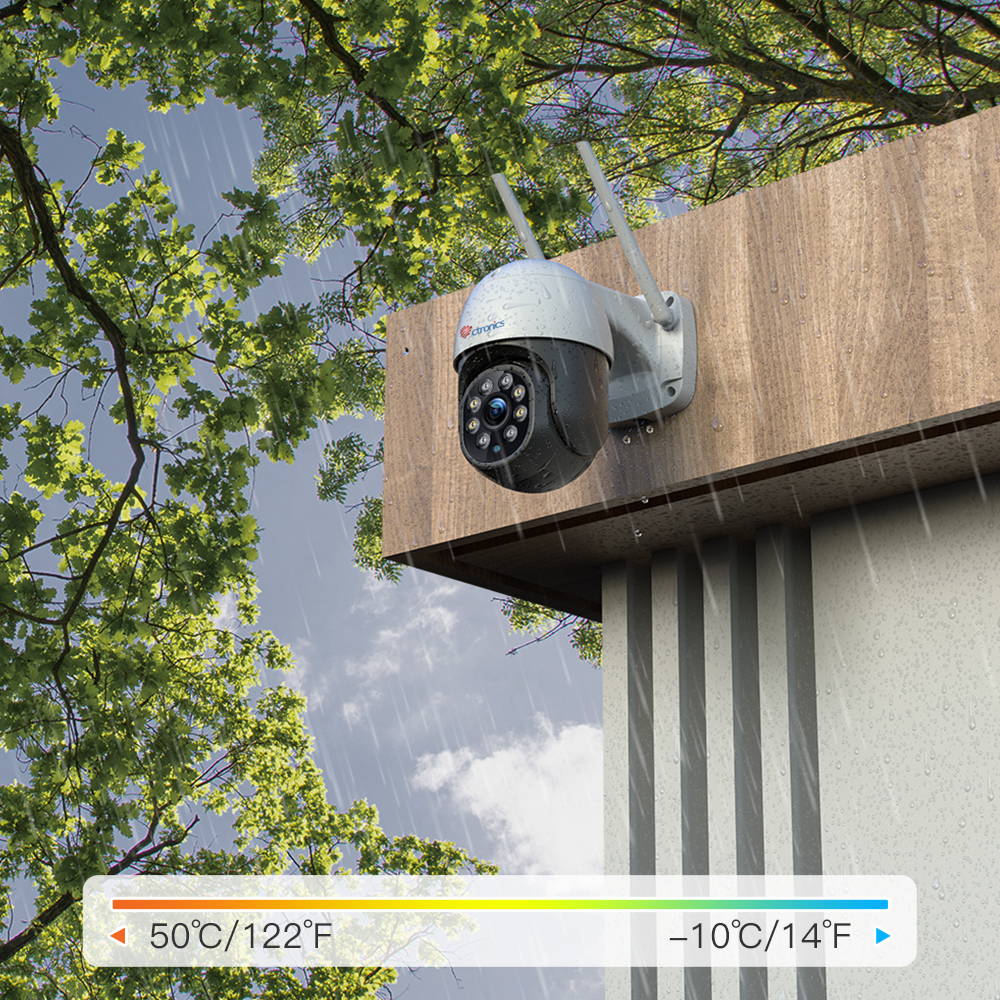 With this waterproof ptz wifi camera, you can place it anywhere In the garage, barn and garden, no fear of extreme weather.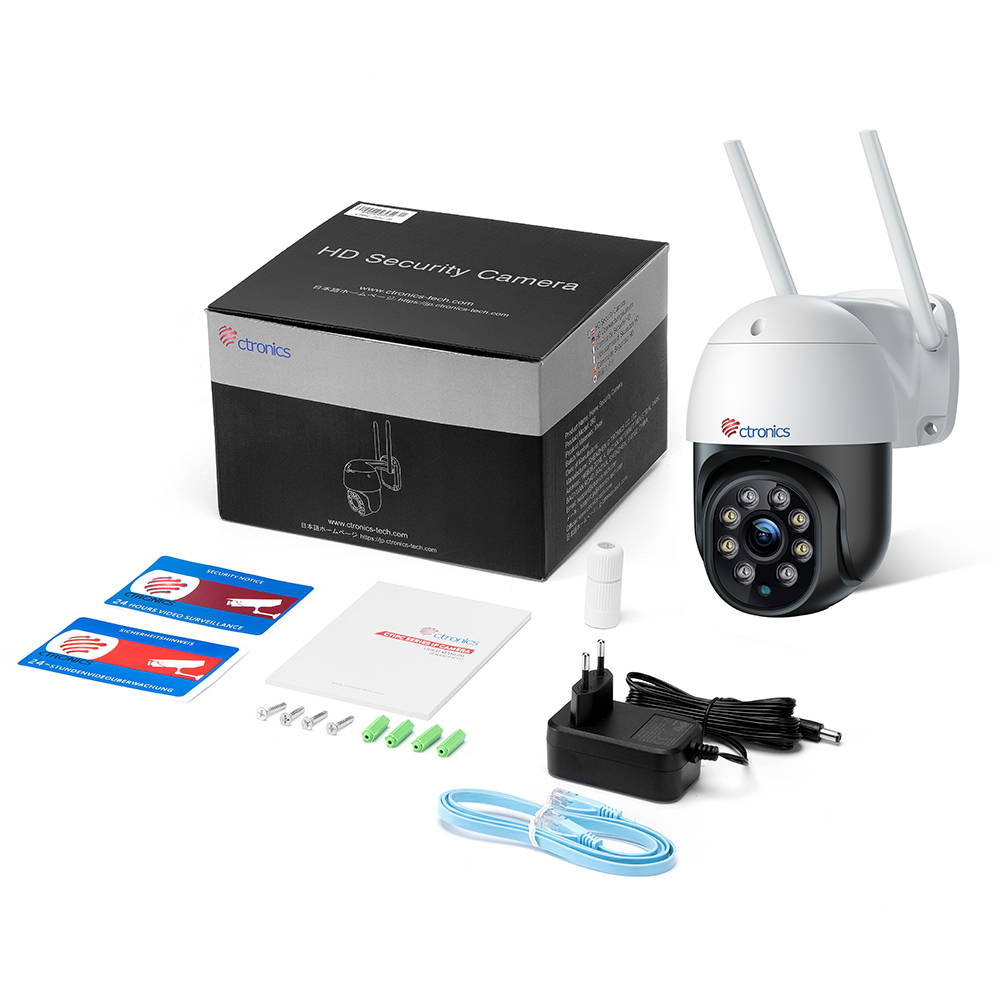 1*Surveillance camera
1*3M adapter cable (12V 1A)
1*Ethernet cable with waterproof cap
1*Screw package
1*Operating manual