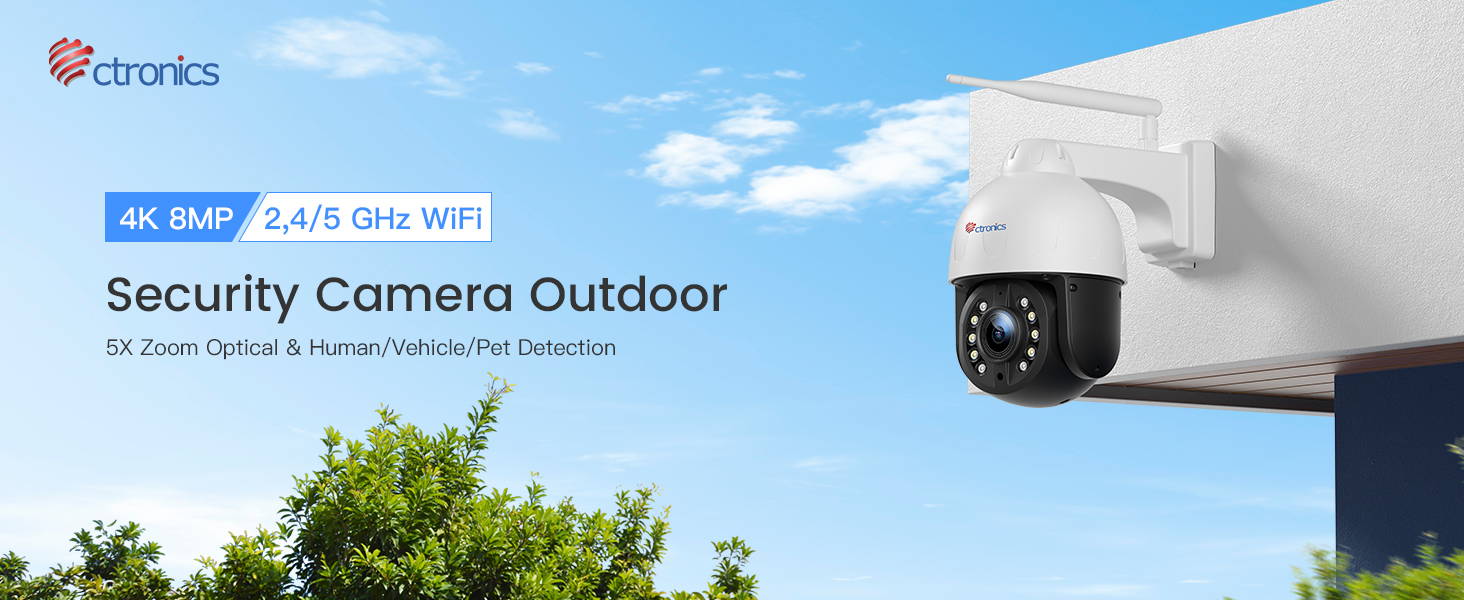 The camera provides super clear 4k 8mp (3840x2160) image.With 5X optical zoom, you can see objects in the distance easily. It can identify people and vehicles and animals when activated by motion, automatically track the target and send notifications in real time.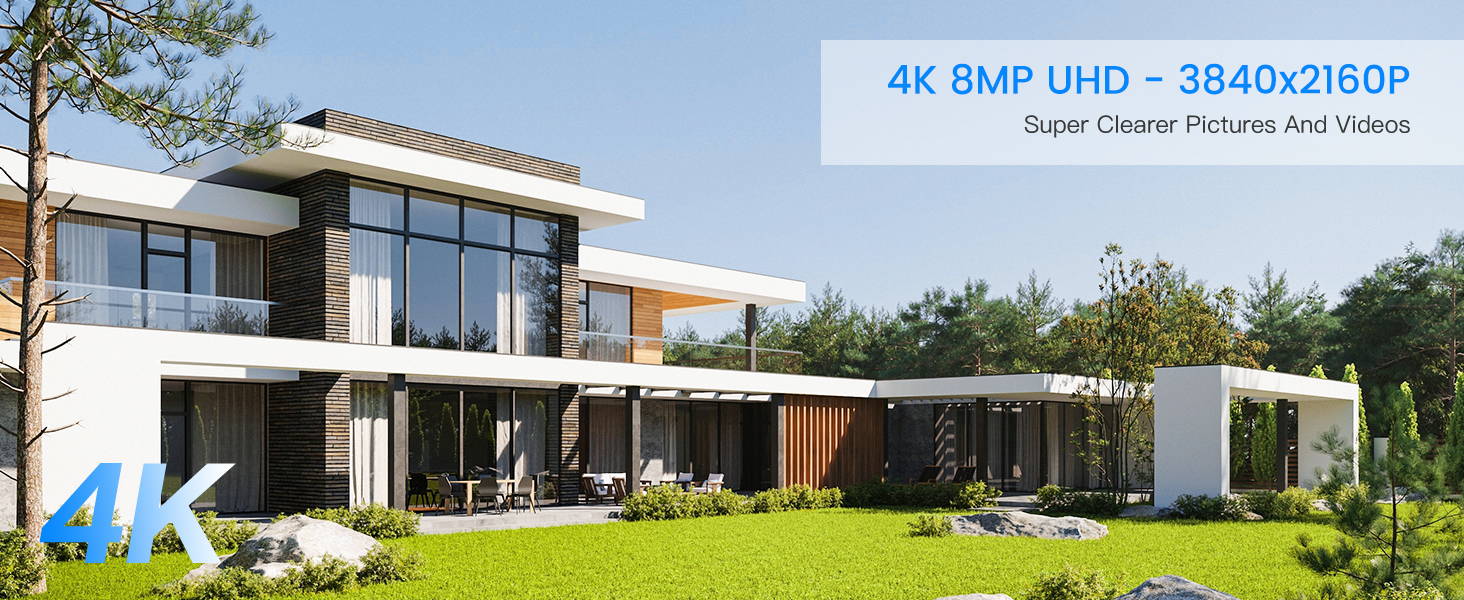 This surveillance camera outdoor wifi has a resolution of 4K 8 MP, you can see the ultra clear surveillance images, the 5x optical zoom function allows you to enlarge the image without blur, a super ideal camera for surveillance.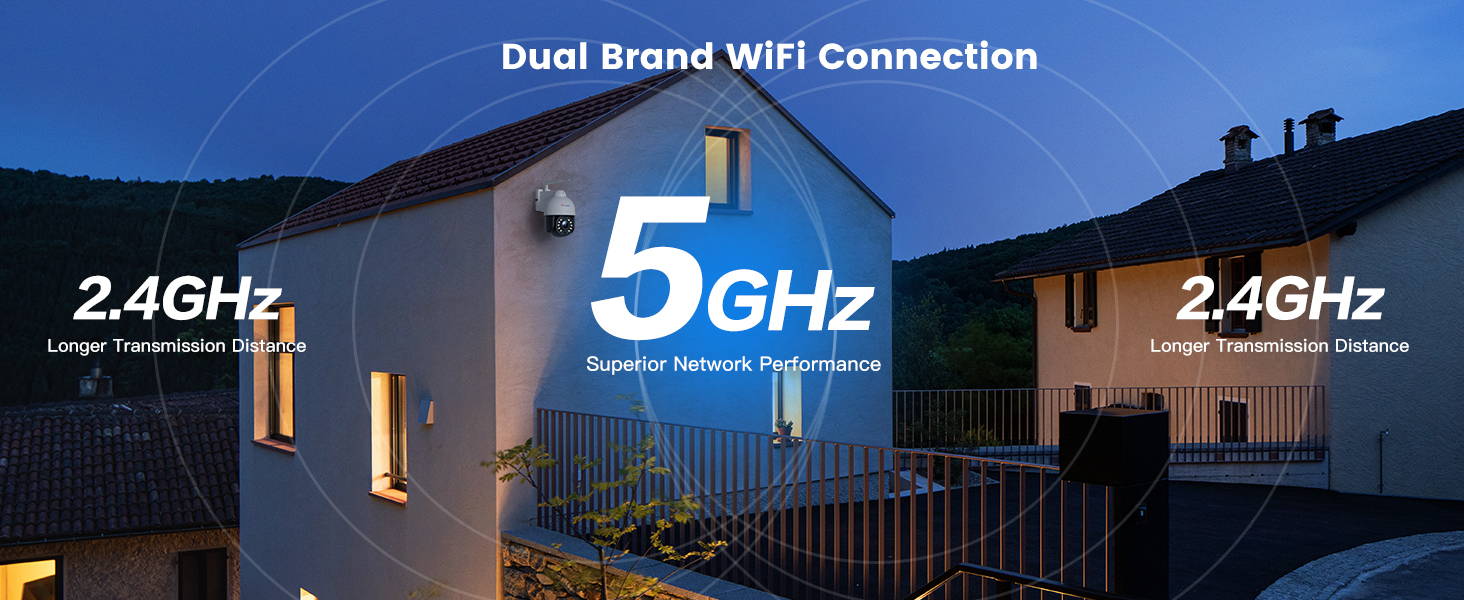 Supports 2.4GHz, 5GHz dual-band WLAN, more stable signal transmission, more connection options. It also supports RJ45 wired Ethernet connection. You can set 4 independent detection areas and 8 preset positions.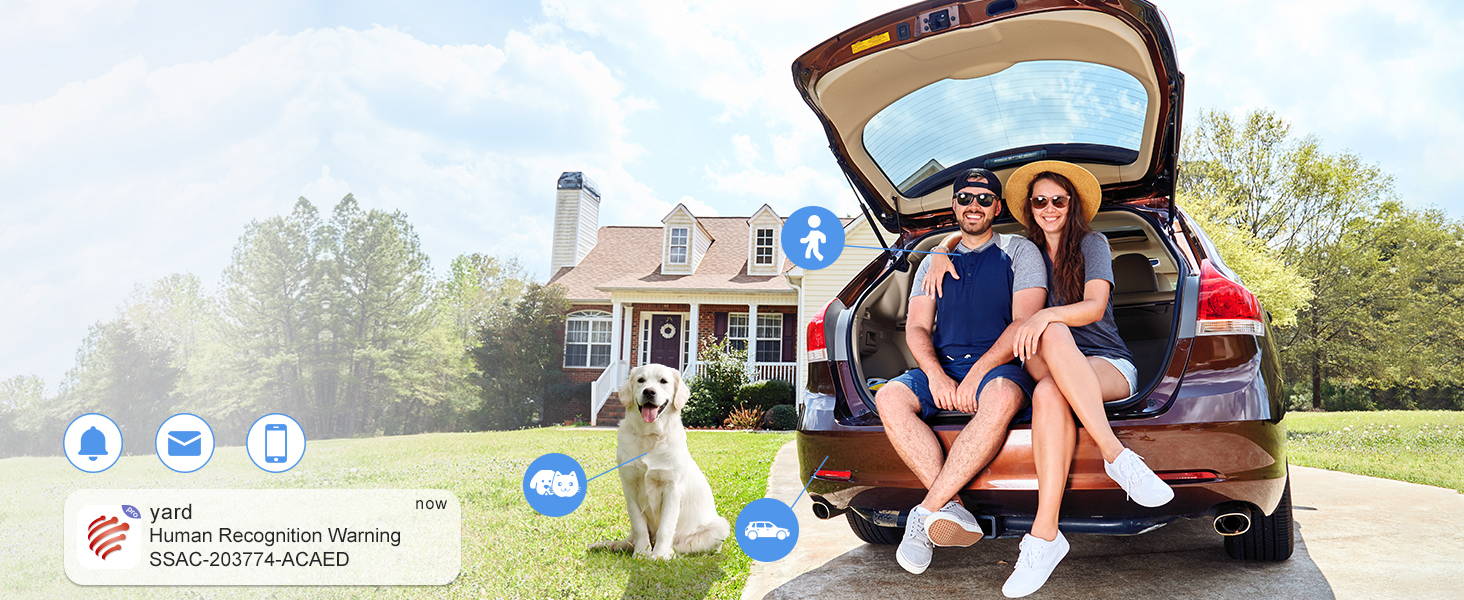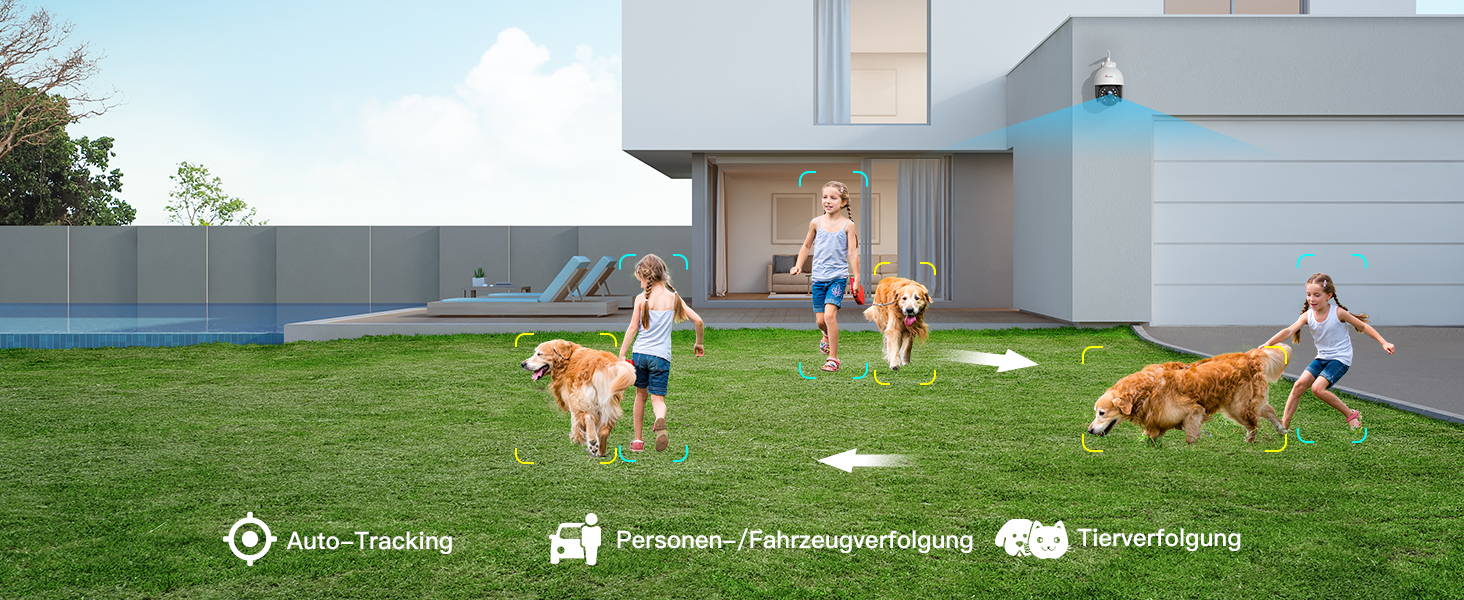 Person/vehicle/pet detection with automatic tracking
This 4K wifi surveillance camera can identify people, vehicles and pets with accurate alarms.
When triggered by motion, 4K outdoor wifi camera will automatically track the target, send real-time alarm notification and activate sound and light alarm at night, which can be turned on and off as needed.
The built-in microphone and speakers allow you to hear and talk to your family or visitors in real time, and even deter intruders and keep your home safe.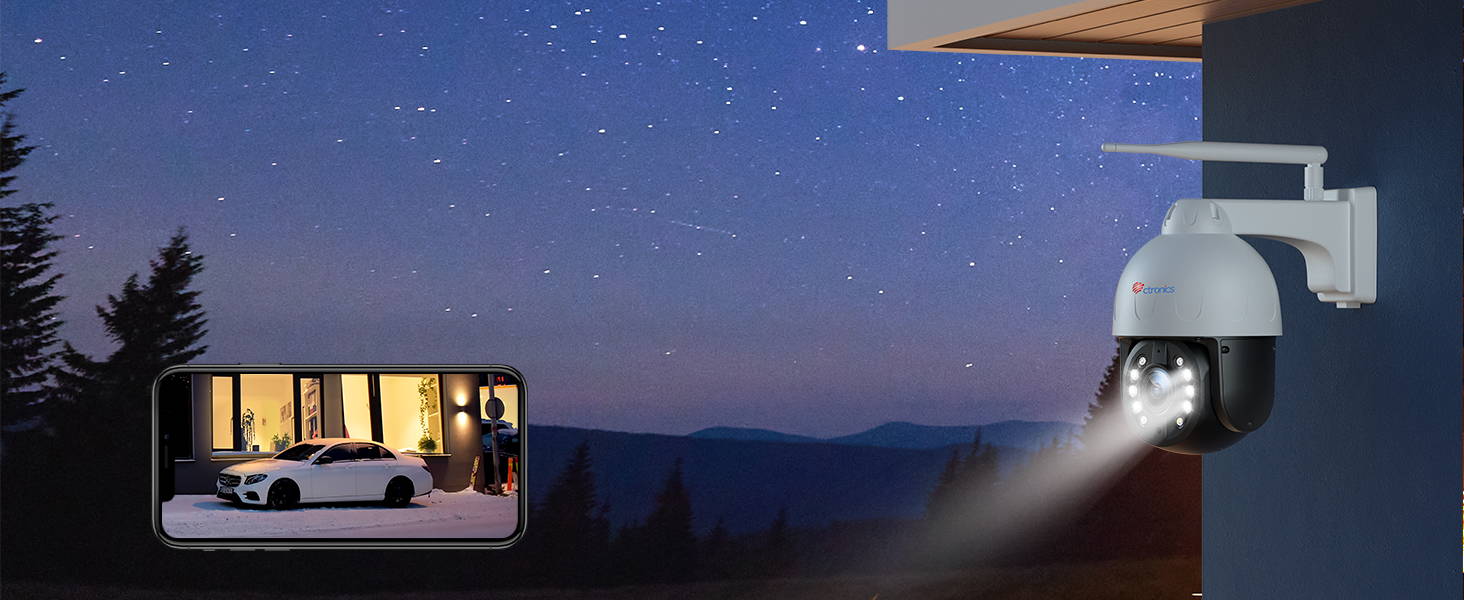 The camera has two night vision modes: IR and color, the distance up to 50 m.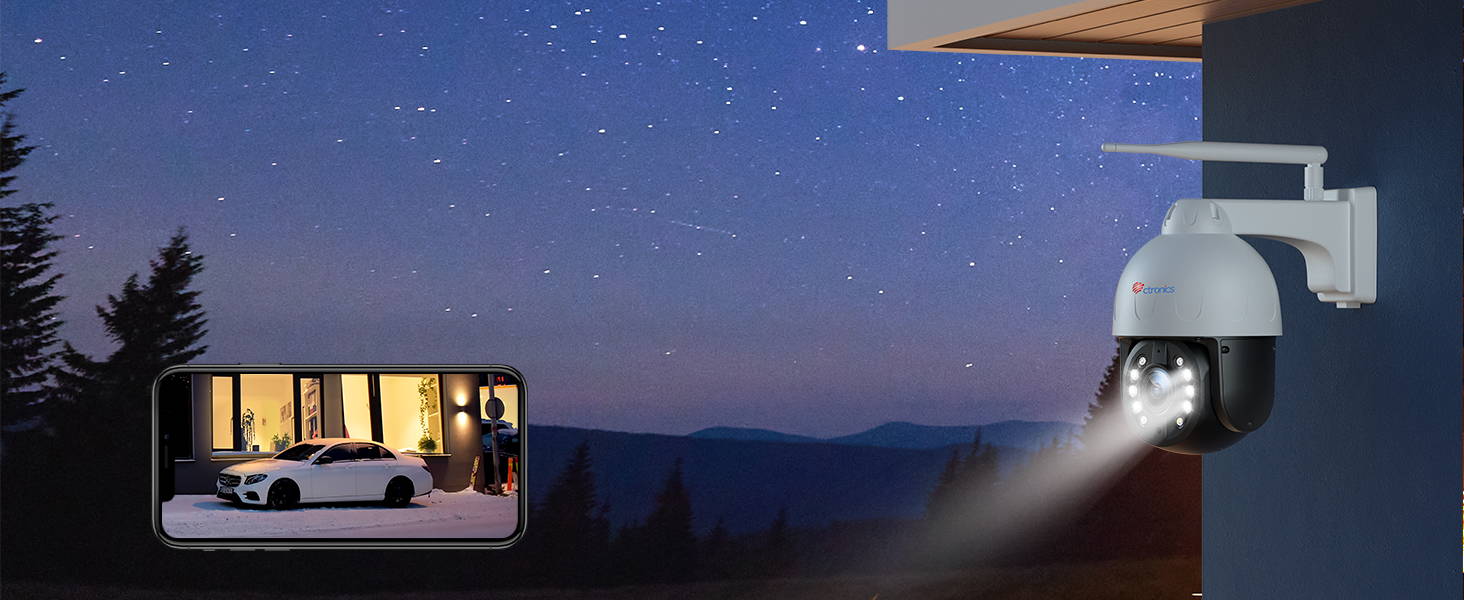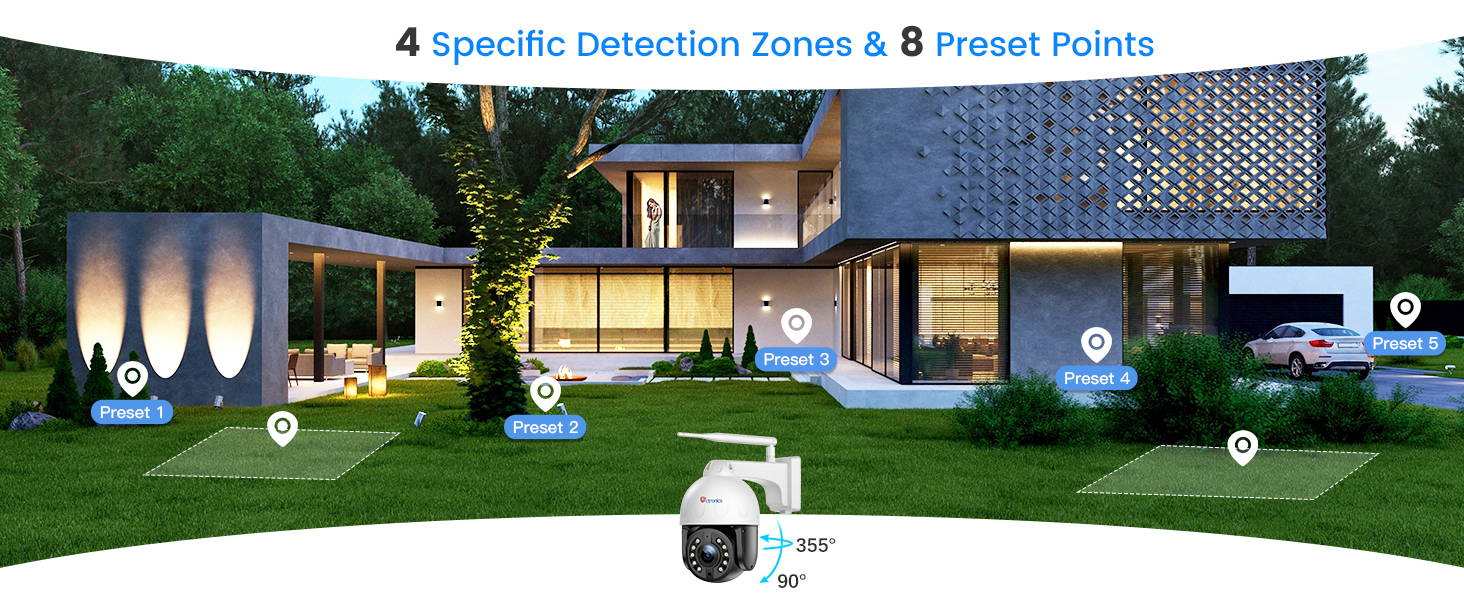 You can set 4 independent detection areas and 8 preset positions.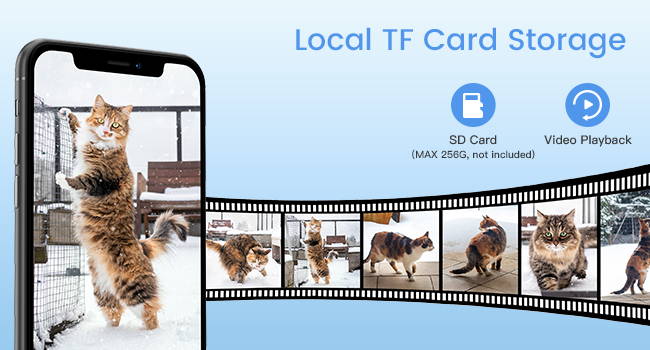 TF card memory, 24 hour recording
The camera can store videos and photos on a TF card with a capacity of up to 256 gigabytes (not included), so you can easily play and download videos.
And it supports 24-hour continuous shooting so you won't miss a thing.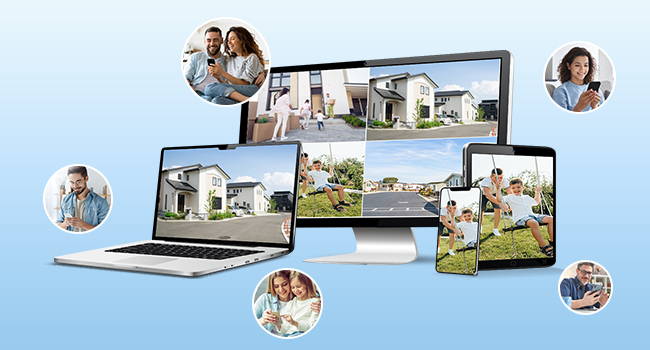 Platform compatibility, multi-purpose view
The wifi camera outdoor is compatible with iOS / Android / Mac / Windows ("HIP2P" / "Ctronics PRO") systems;
Allow a mass of four users to watch and film simultaneously to remotely share a happy time with your family anytime, anywhere.