Lifetime warranty service
30-Day Money Back Guarantee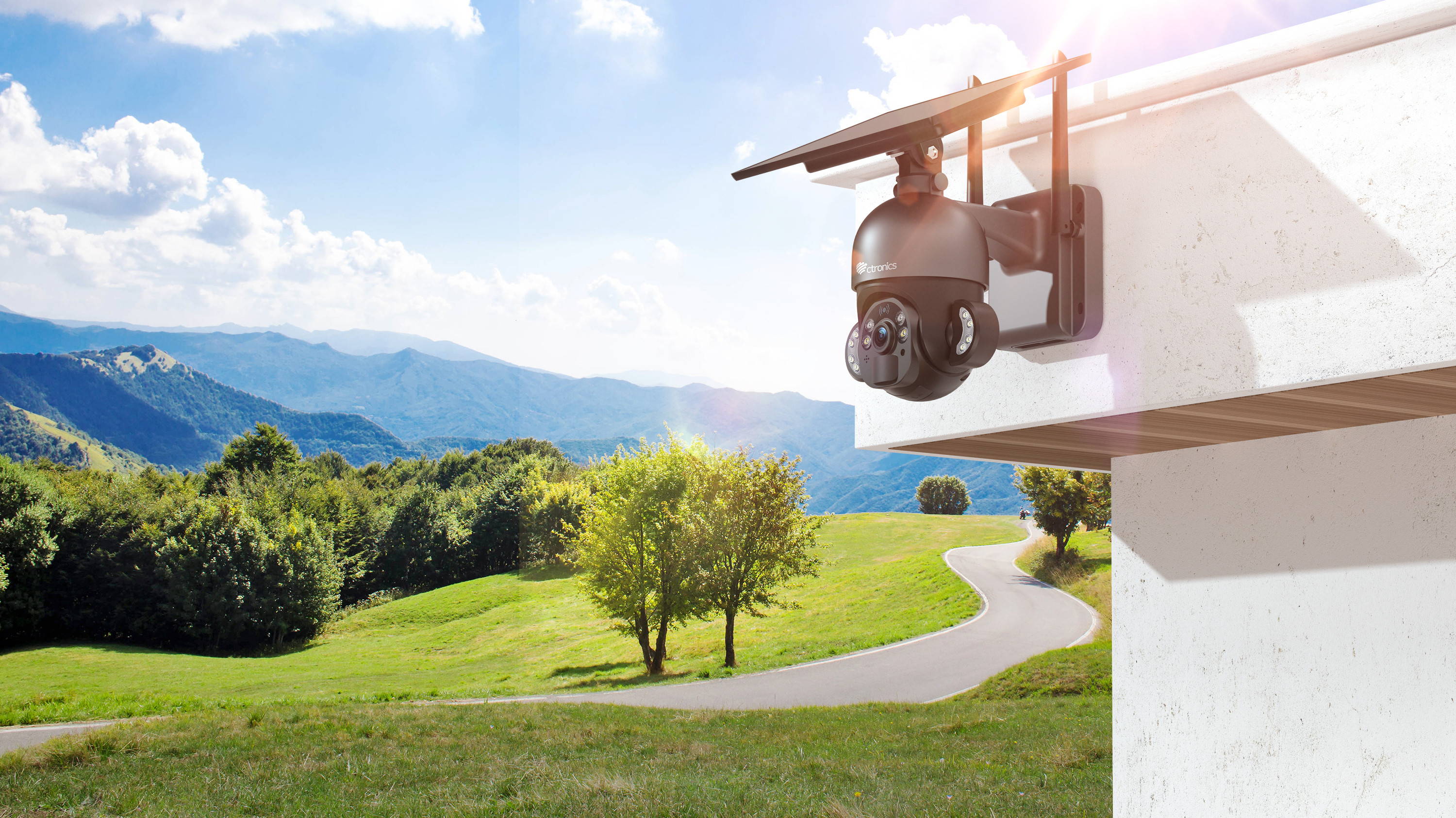 100% Wireless and Solar Powered
This 2k 4mp outdoor Wi-Fi battery camera has a built-in 10000mAh capacity battery, which can last up to four weeks. In addition, the solar panel can harvest uninterrupted solar energy, providing the outdoor security camera 100% wireless functionality in the truest sense of the word.
The 100% wireless abilities of the outdoor Wi-Fi camera make it easy to set up and free you from cables and hassle.
2K 4MP Ultra Clear Color Night Vision
This 100% wireless outdoor security camera has 2K 4MP resolution. Providing full HD images for day and night, every detail will be vivid and clear.
Featuring 10 spotlights and two infrared LEDs, this outdoor surveillance camera can light up to a 100°angle and show you bright, vividly colored pictures even in total darkness, up to a distance of 30 meters.


Equipped with upgraded 2K 4mp 2560*1440 resolution, the PTZ outdoor camera shows the picture clearer than the 1080P security camera, ensuring you catch everything.

With 10 built-in spotlights, it can light up a wider area of your yard and can be used as light even at night. This outdoor security camera provides you with full-color night vision images and videos for up to 30 meters.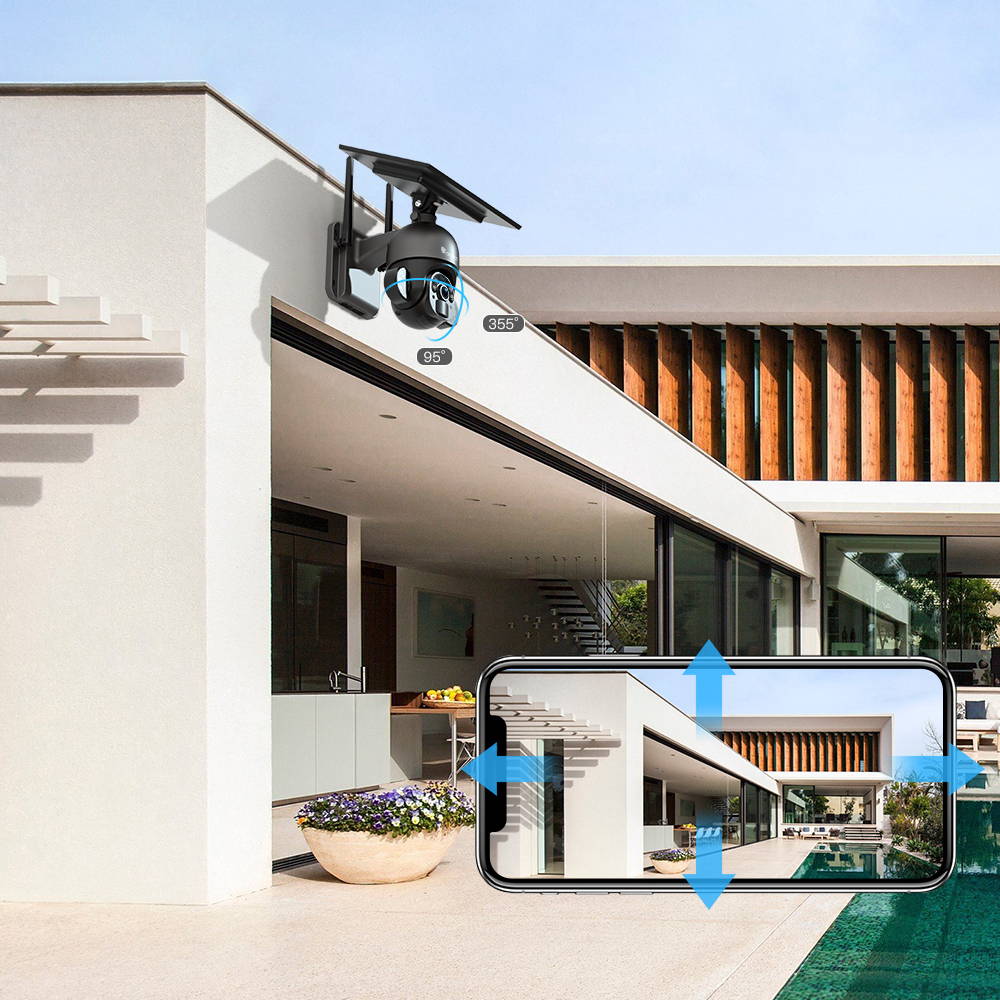 Based on the 355° pan and 90° tilt function, you can see what is happening all around your house through Ctronics app, ideal for front doors, parking lots, garages, and gardens ect.

It is compatible with iOS and Android smartphones and supports multi-user online viewing for up to four users simultaneously, meaning you can access the camera at the same time as your family and friends through the app and enjoy real-time synchronized viewing.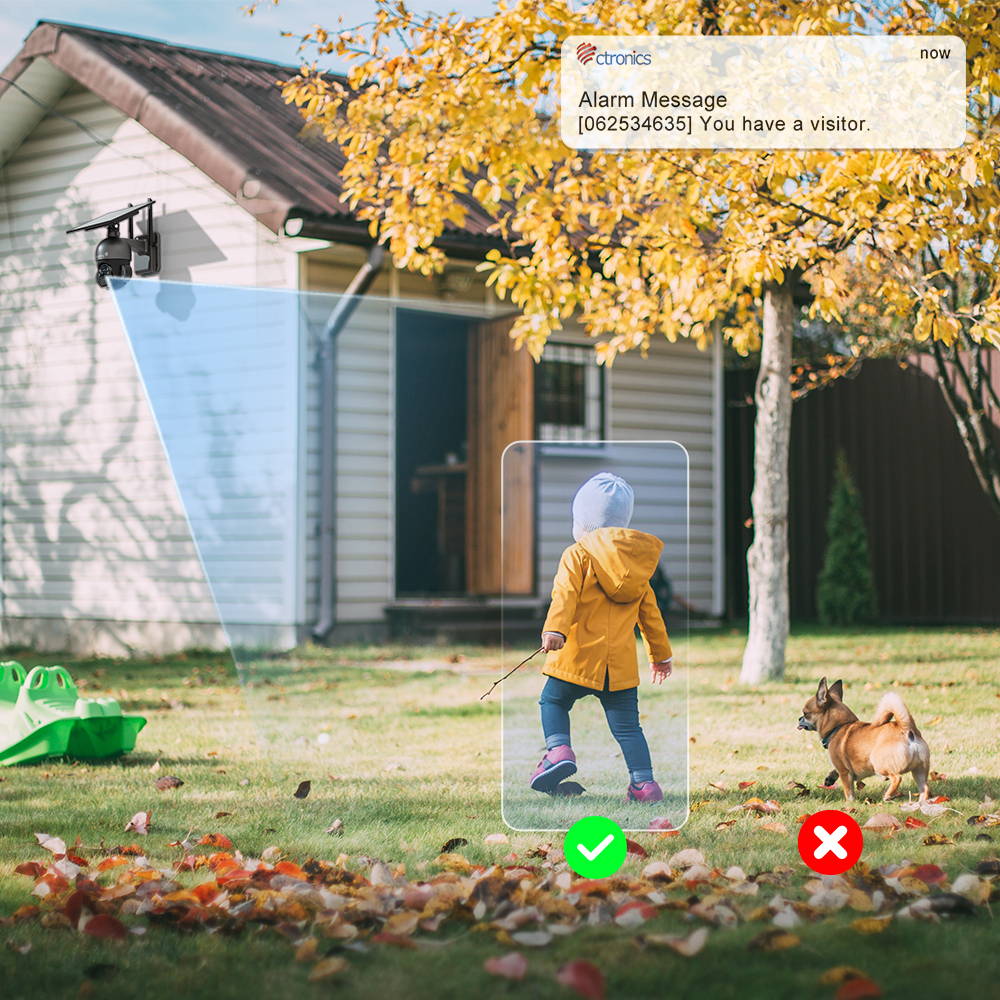 PIR Sensor and Human Detection
This outdoor solar Wi-Fi security camera is equipped with PIR sensors. When it detects human movement, the Wi-Fi camera will start recording and immediately send real-time alerts to the app on your phone.

In addition, this 100% wireless Wi-Fi security camera only detects people and filters out unwanted objects such as branches, insects, or other animals through intelligent humanoid recognition. This can reduce false alarms by up to 95% and prevent frequent false alarms.
Supports 2.4GHz Wi-Fi but does not support 5GHz Wi-Fi.
Supports 128G SD card maximum (not included).
Does not support RTSP/ONVIF/NVR/FTP.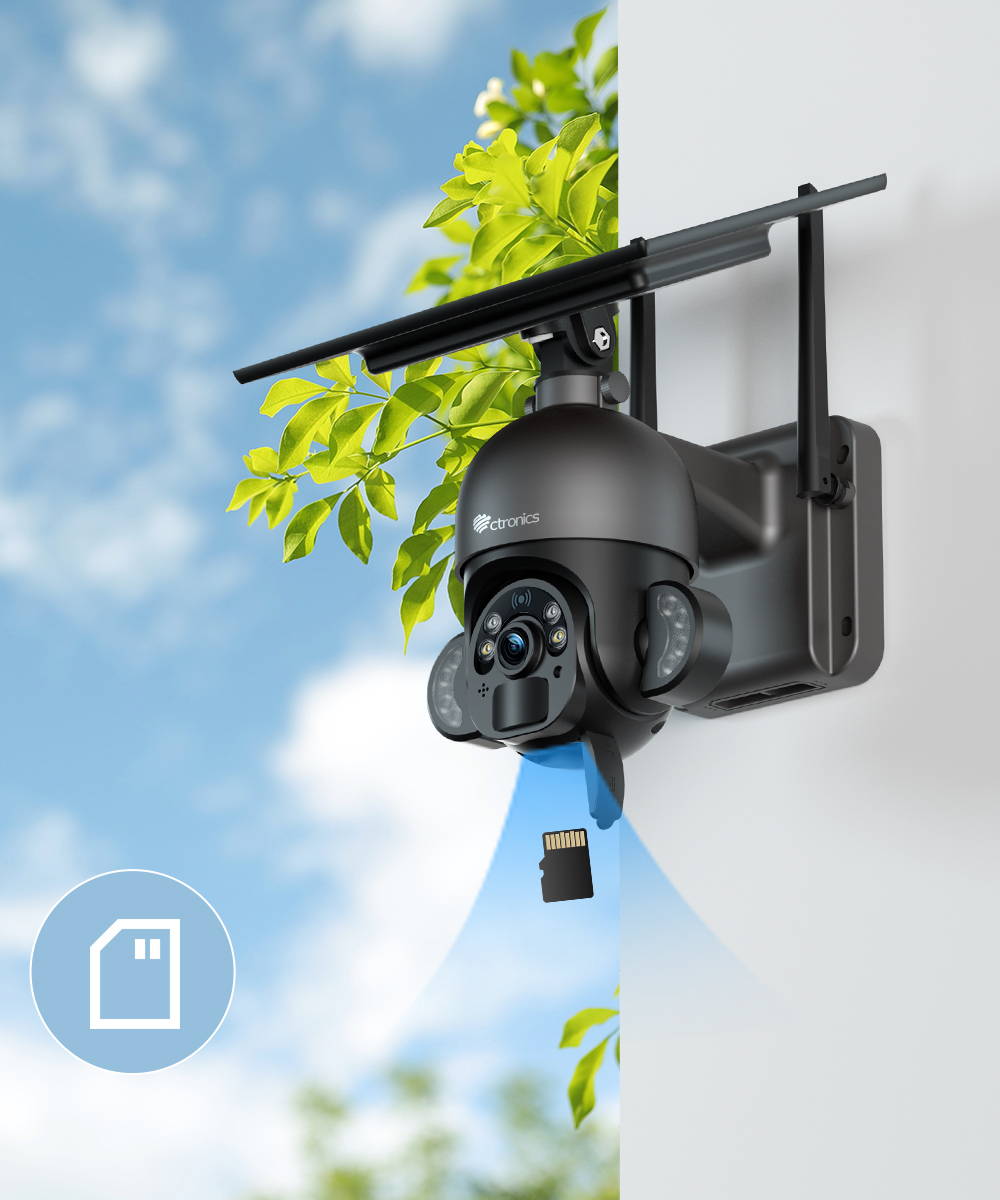 Only supports smartphones. Does not support PC access.
Only supports the "CTRONICS" app.
Does not support 24/7 recording.
Give you a better digestion and detoxify your body
Helps you lose weight naturally to slim down more in shape
The natural ingredients convert excess fat into energy for the body
Burn fat naturally, without causing dehydration or feeling tired
Improve the quality of your sleep, leading to a healthier life