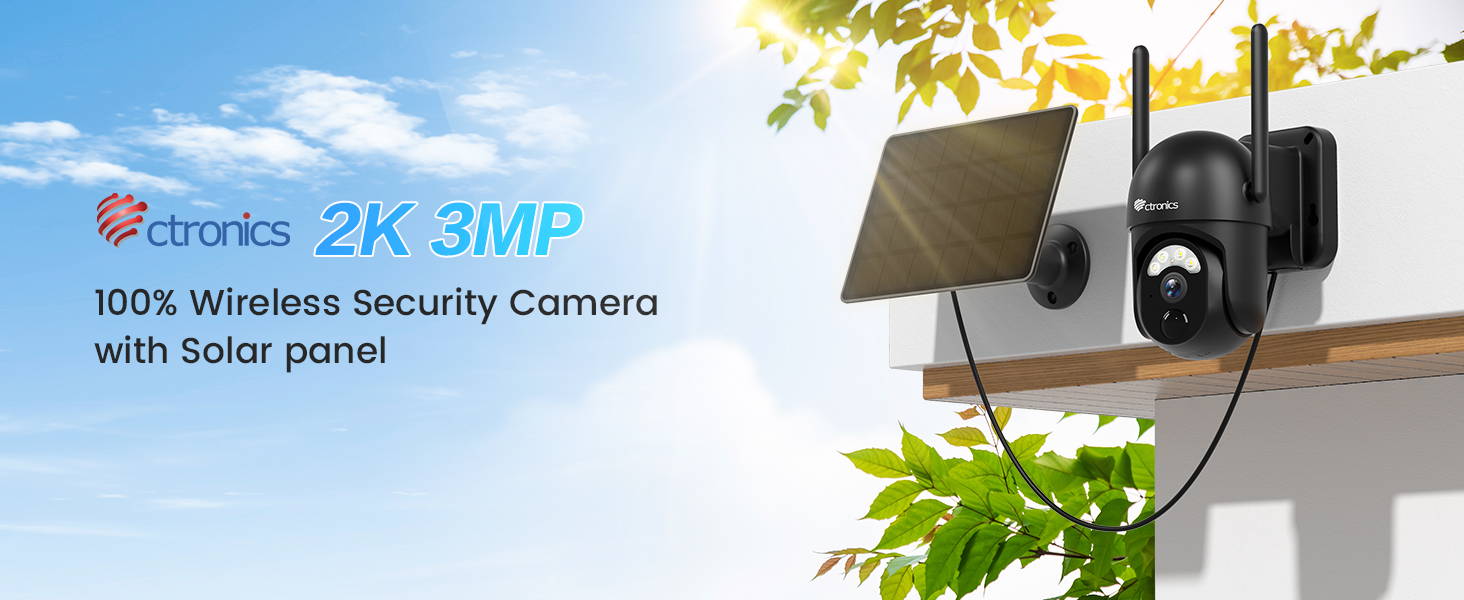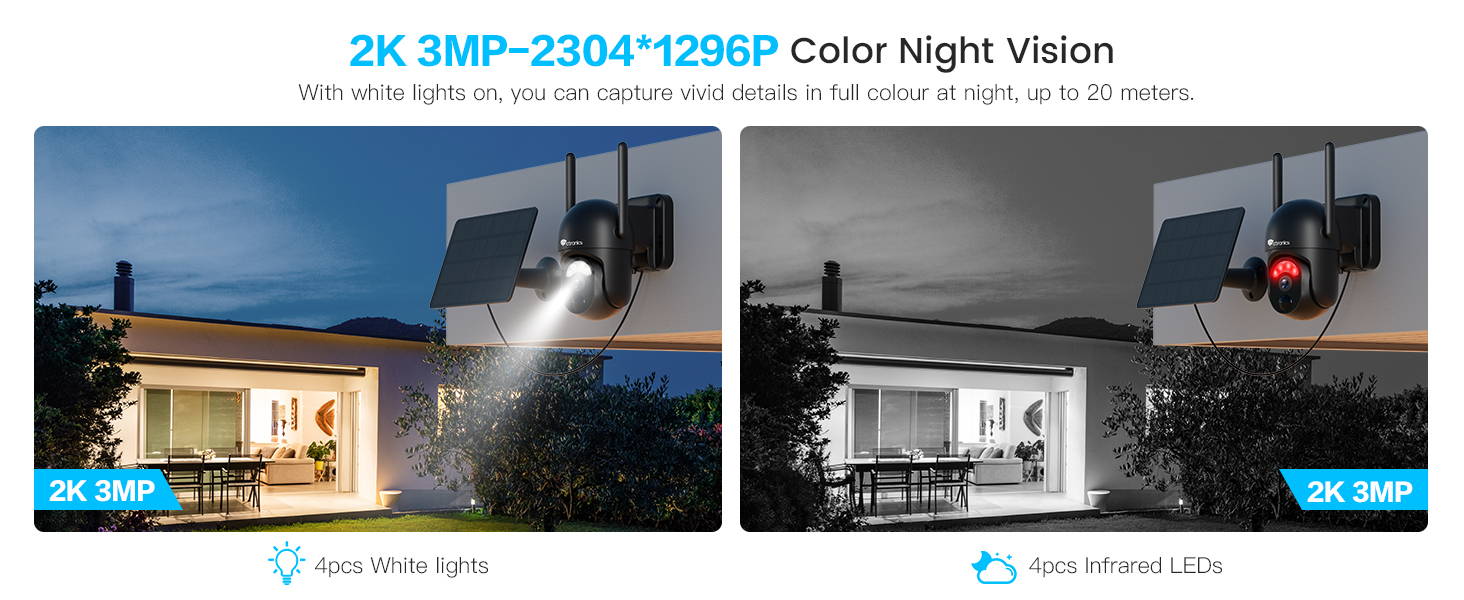 This security cameras wireless outdoor is equipped with four upgraded high-power white lights and high-performance ISP and 1/2.7" progressive sensor. If you turn on the color night vision mode, the security camera with solar panel will capture images invisible to the naked eye, with a night vision distance of up to 20 meters.
The high-performance sensor switches back and forth between infrared and color modes, so you can see 2304*1296 FHD color images day and night.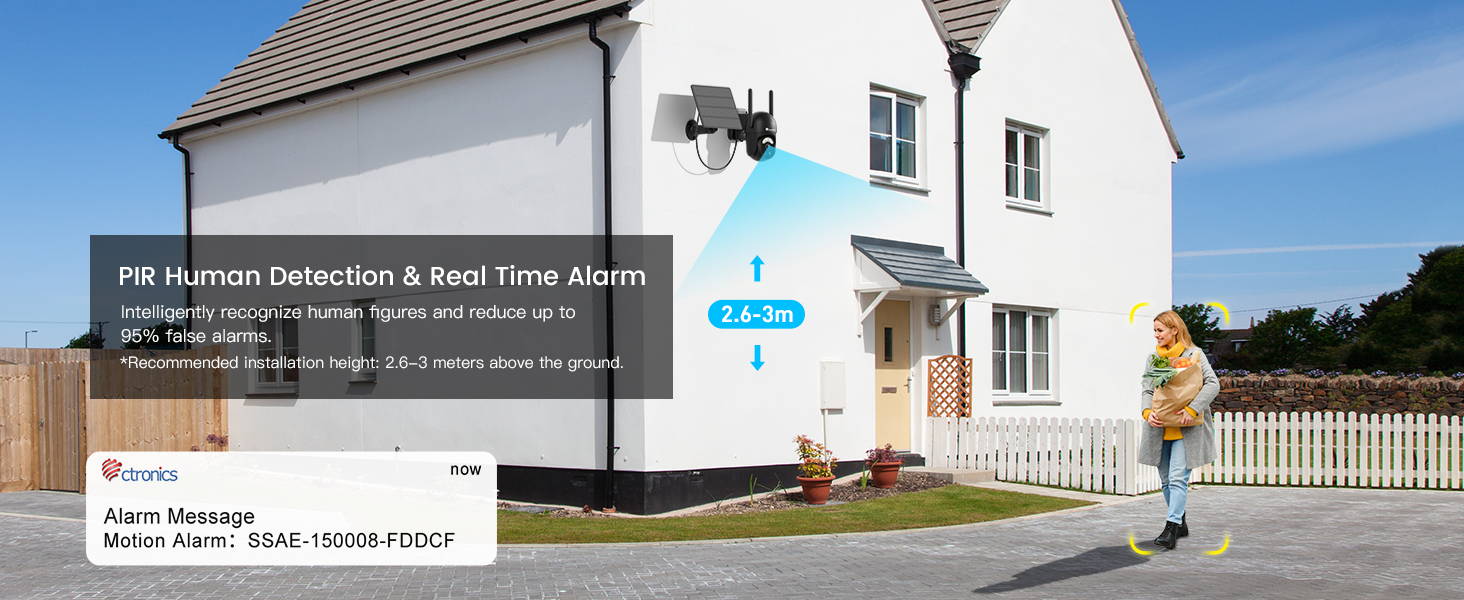 The 100% wireless outdoor Wi-Fi camera uses smart PIR detection for more accurate human and pet detection. The 0.2 seconds quick wake-up ability ensures it captures all human and pet movement.
You can also customize the detection sensitivity level to reduce false alarms caused by insects, rain and heavy snow by up to 95%. Accurate and real-time notifications are sent to your smartphone when motion is detected.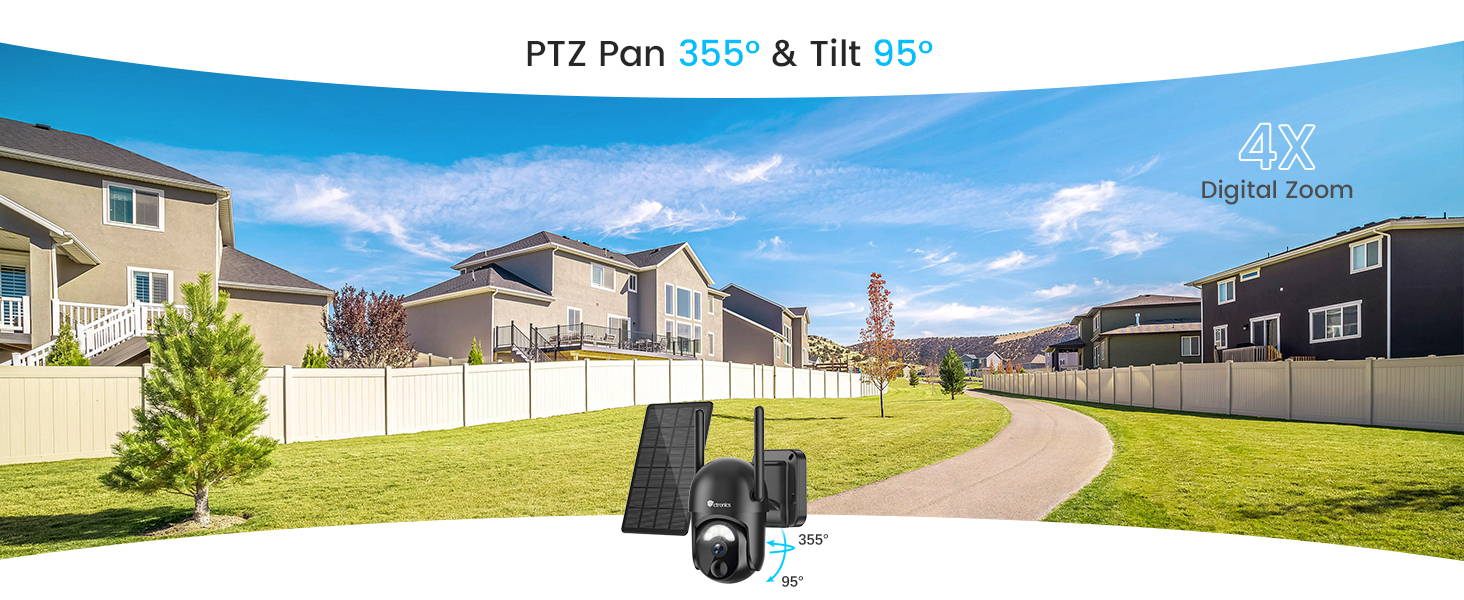 You can rotate the solar panel security camera 355° horizontally and 95°vertically via the Ctronics app, meaning you can monitor every corner of your home, garden, garage.
With a built-in microphone and speaker, you will not only hear sound through the outdoor camera wireless solar powered, but you can also talk to your kids, bellboy, or intruders in your property.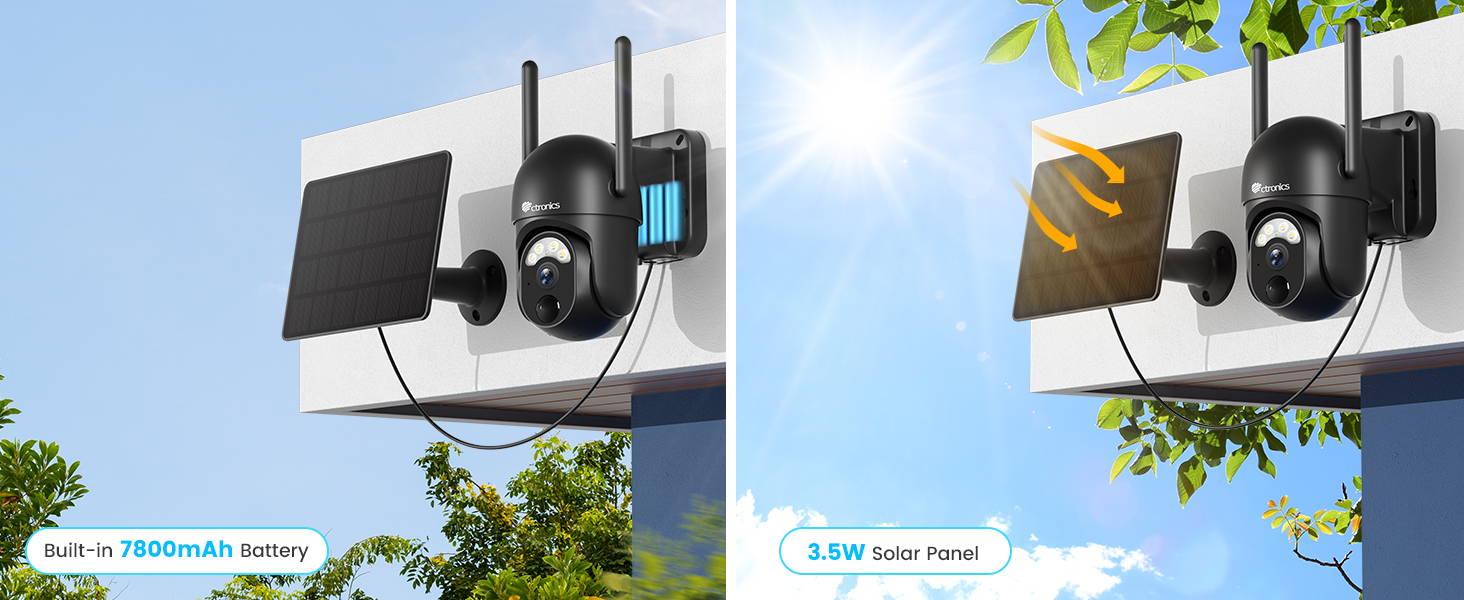 With built-in high-capacity, rechargeable 7800mAh battery, this solar security camera outdoor wireless can work anywhere, even without an electric cable. Just mount the solar panel on top of the Wi-Fi security camera and it will provide non-stop power to give the camera a convenient, long operating time. Furthermore, the wireless outdoor Wi-Fi camera features an IP66 rated weatherproof outer casing, which is ideal for outdoor use.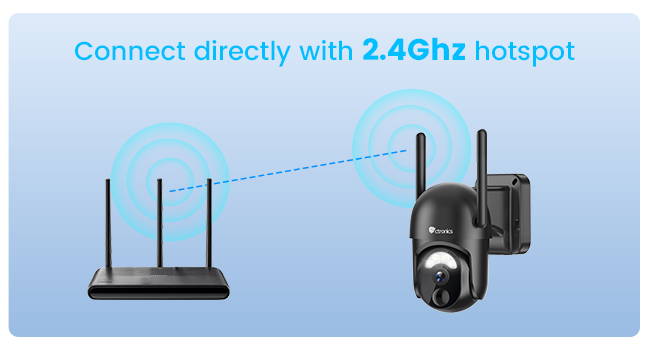 The 100% Wireless Security Camera Outdoor Wi-Fi only supports 2.4GHz Wi-Fi, not 5GHz Wi-Fi.
* Only supports hotspot wifi connection, does not support Erthernet cable connection.
Due to the use of WiFi, this WiFi security camera is more cost-effective than the 4G camera.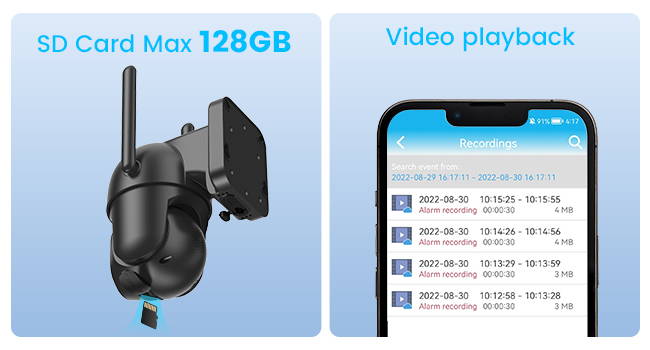 The 2K 3MP solar camera security outdoor has a built-in SD card slot and supports SD cards up to 128GB (not included). Cloud storage is not supported. Alarm recordings are supported, so you won't miss anything happened in the surveillance areas.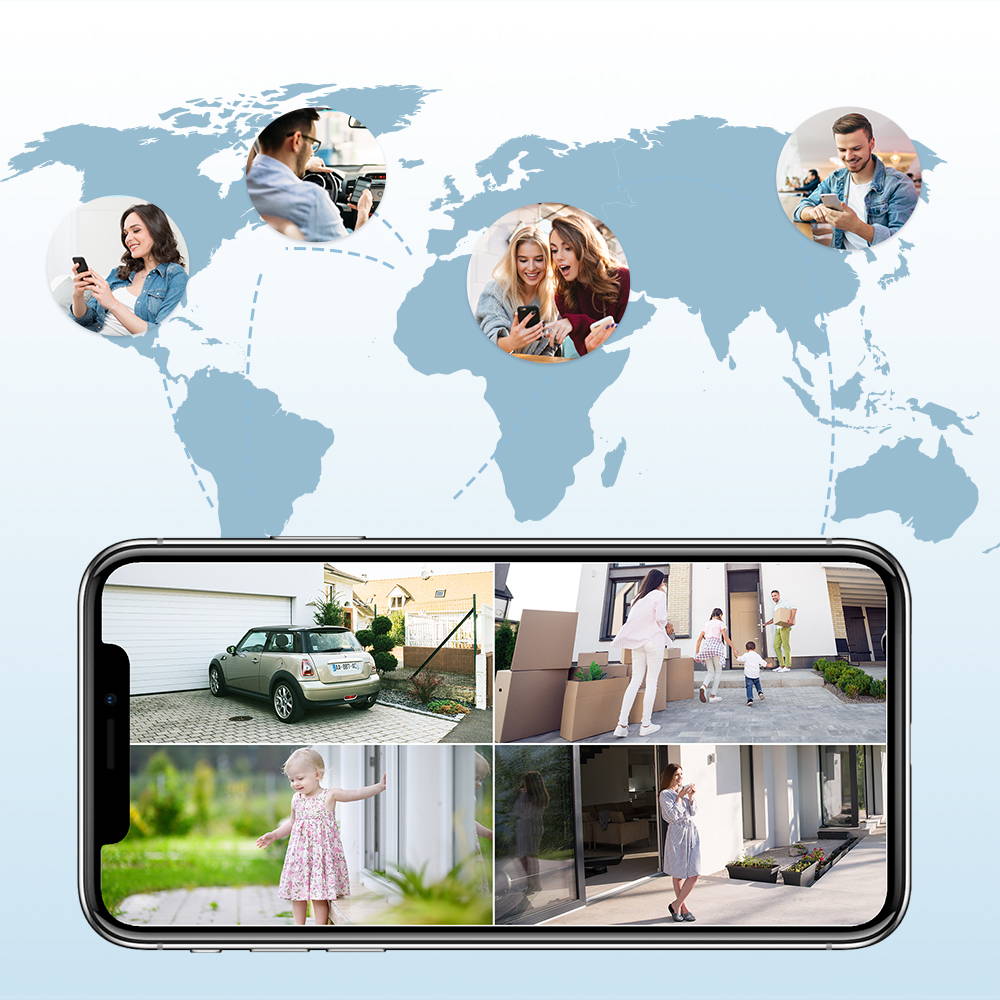 Share the view of the camera with your friends or family members via Ctronics APP. And You can view up to 4 surveillance cameras at the same time.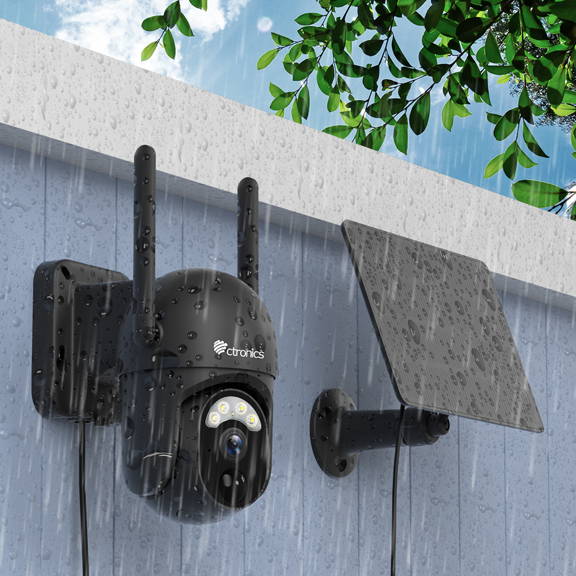 The solar security camera can withstand harsh environmental condition. Can be installed in the garden, without worrying about keeping it outside.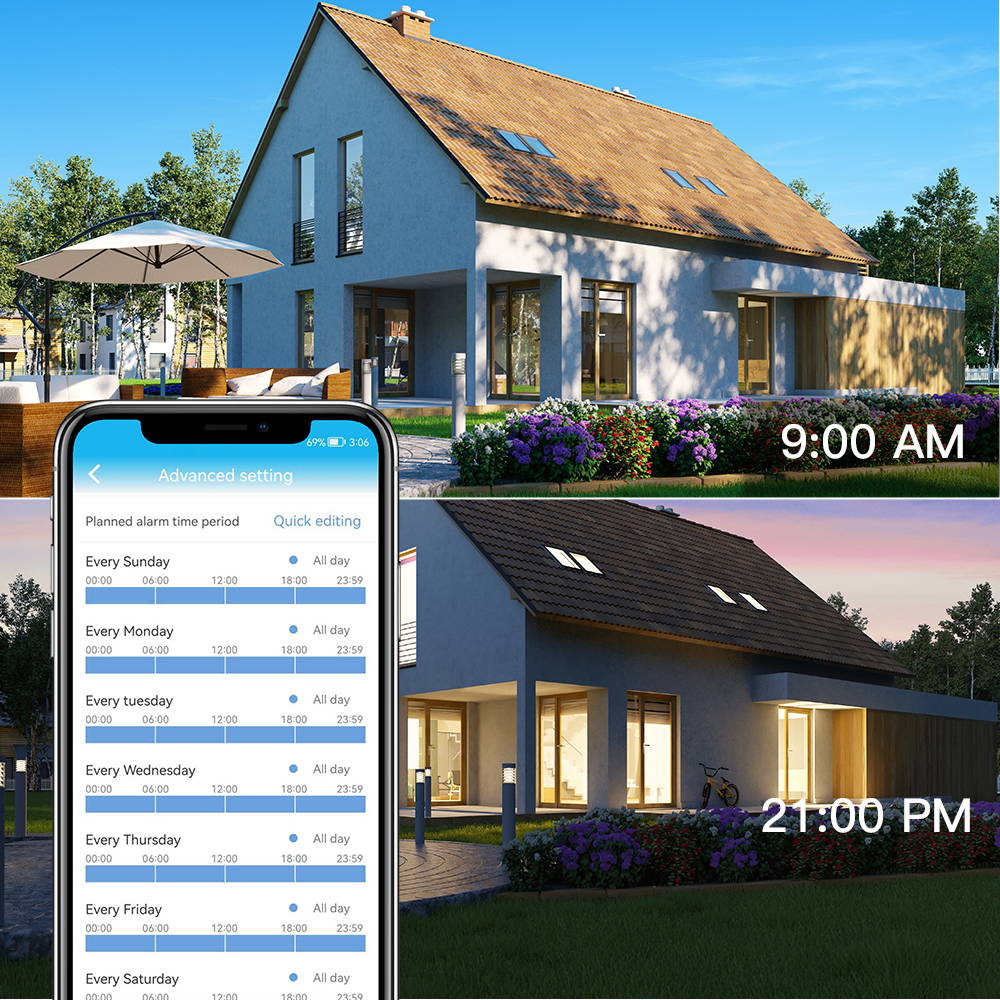 Set the wireless camera to work only during certain hours, then receive an alert upon motion detected and be directed to the alert video page.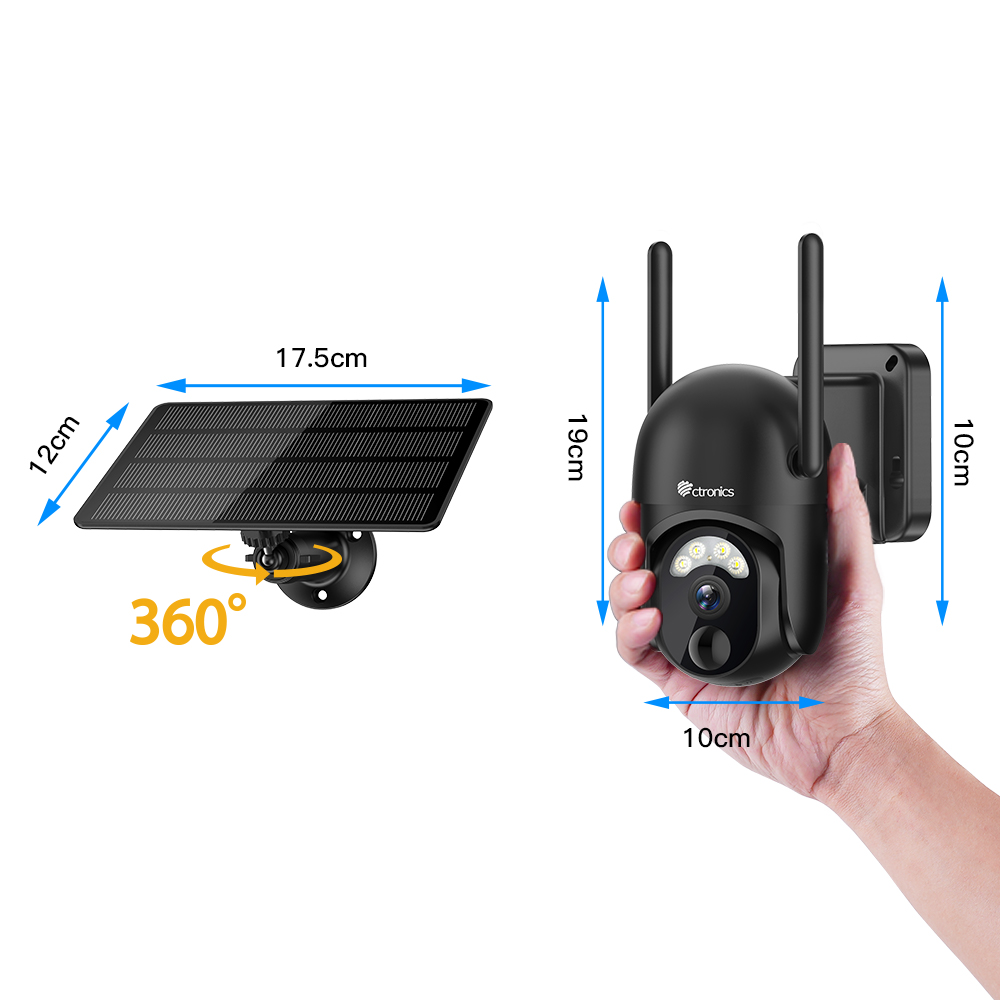 1 * Security camera
1 * Solar panel
1 * User manual
1 * Screw bag
1 * USB cable 3 meters