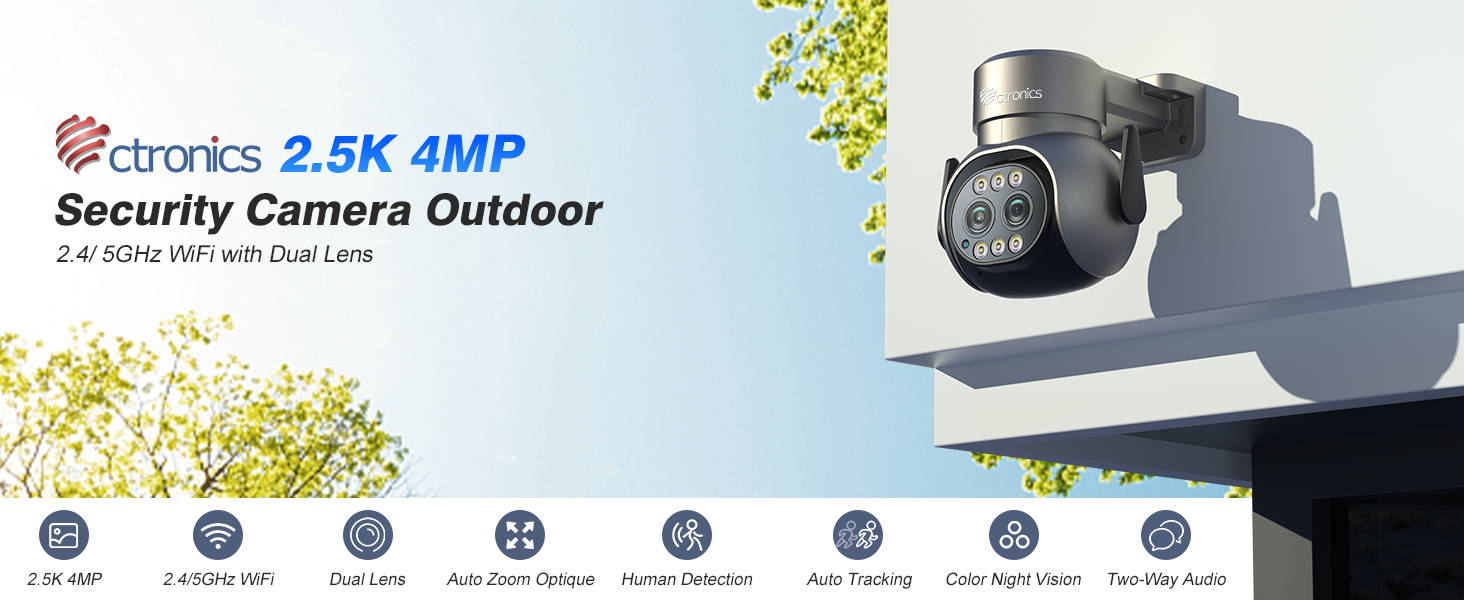 The 2.5K 4MP outdoor surveillance camera supports both 2.4GHZ and 5GHZ WLAN. In addition, the two lenses can be switched automatically for faster automatic tracking.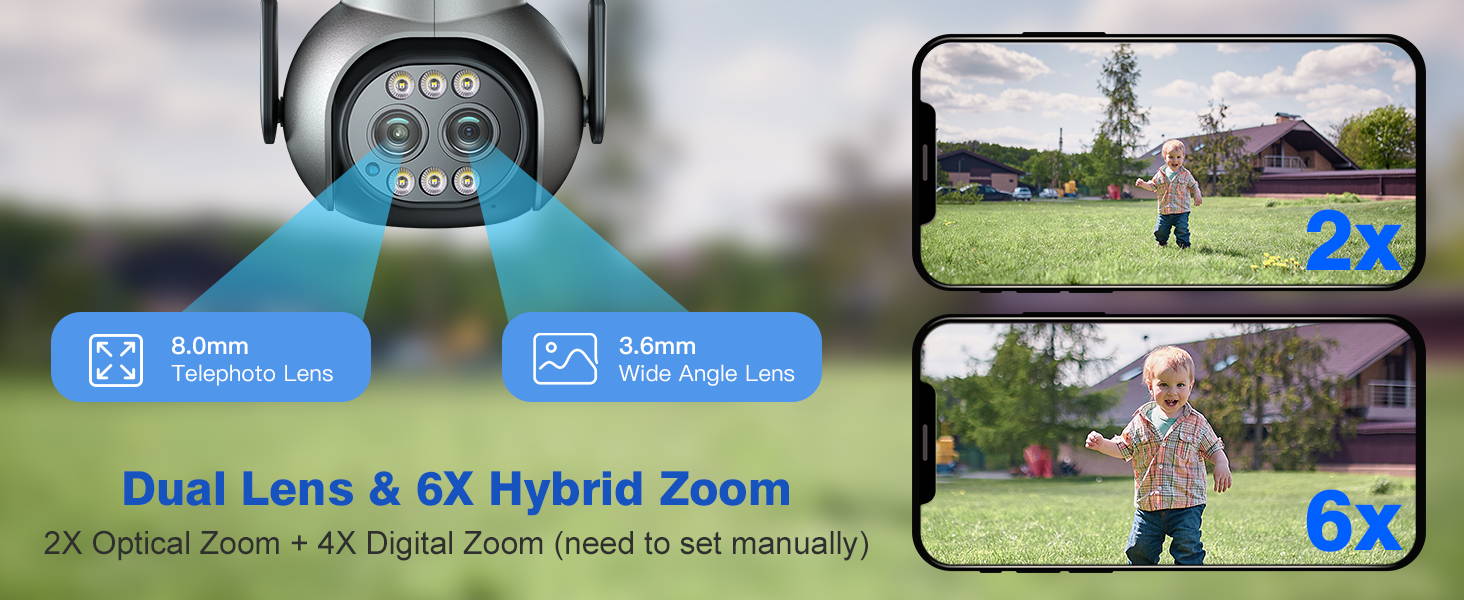 6x Hybrid Zoom Auto Tracking and Person Detection
This WIFI camera reduces false alarms by up to 95%. When it detects human activity, it automatically starts tracking. When the 6x hybrid zoom function is enabled, the camera automatically changes the lens for 2x optical zoom or 4x digital zoom (if set manually). 60 seconds after the target disappears, the IP camera automatically returns to the original screen.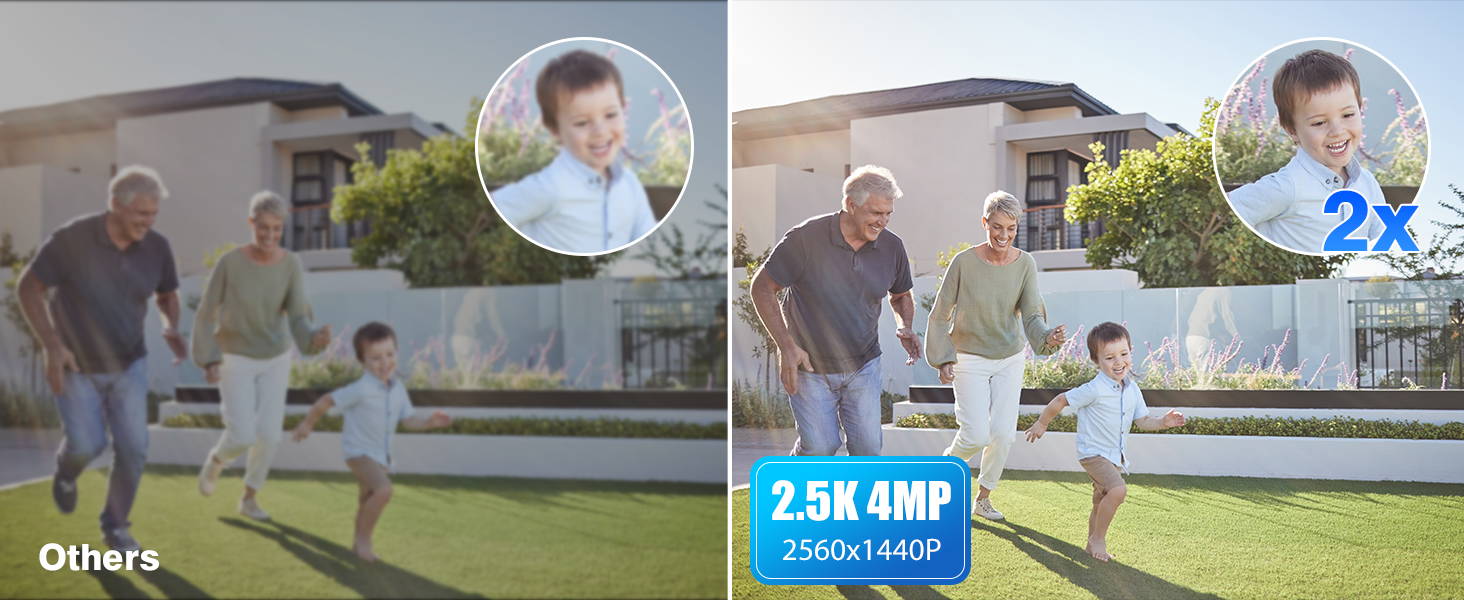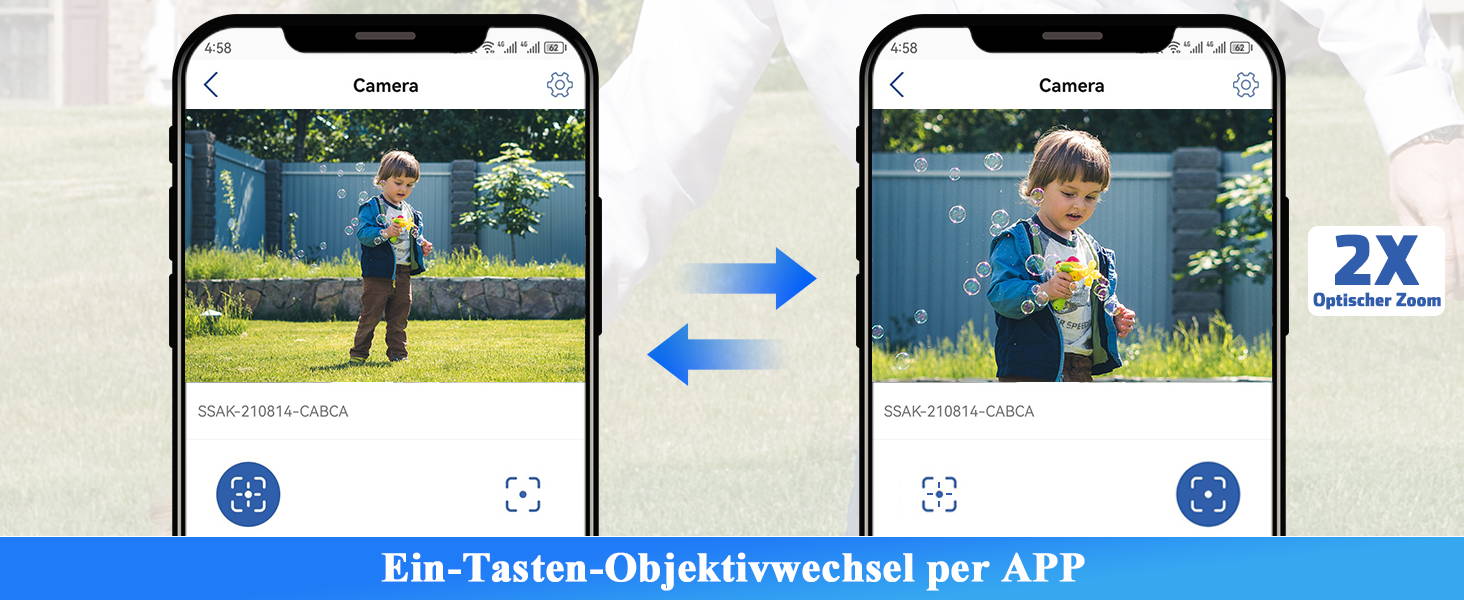 Dual lens and 2.5K 4MP resolution
This Ctronics outdoor surveillance camera is equipped with two lenses, so you can quickly switch between close-up and long-distance focal lengths.
One click to change the focal length via the Ctronics Pro app, never miss important details again.
This surveillance camera outdoor wifi offers 4 megapixel, 2.5K video, so you can enjoy a high quality visual experience.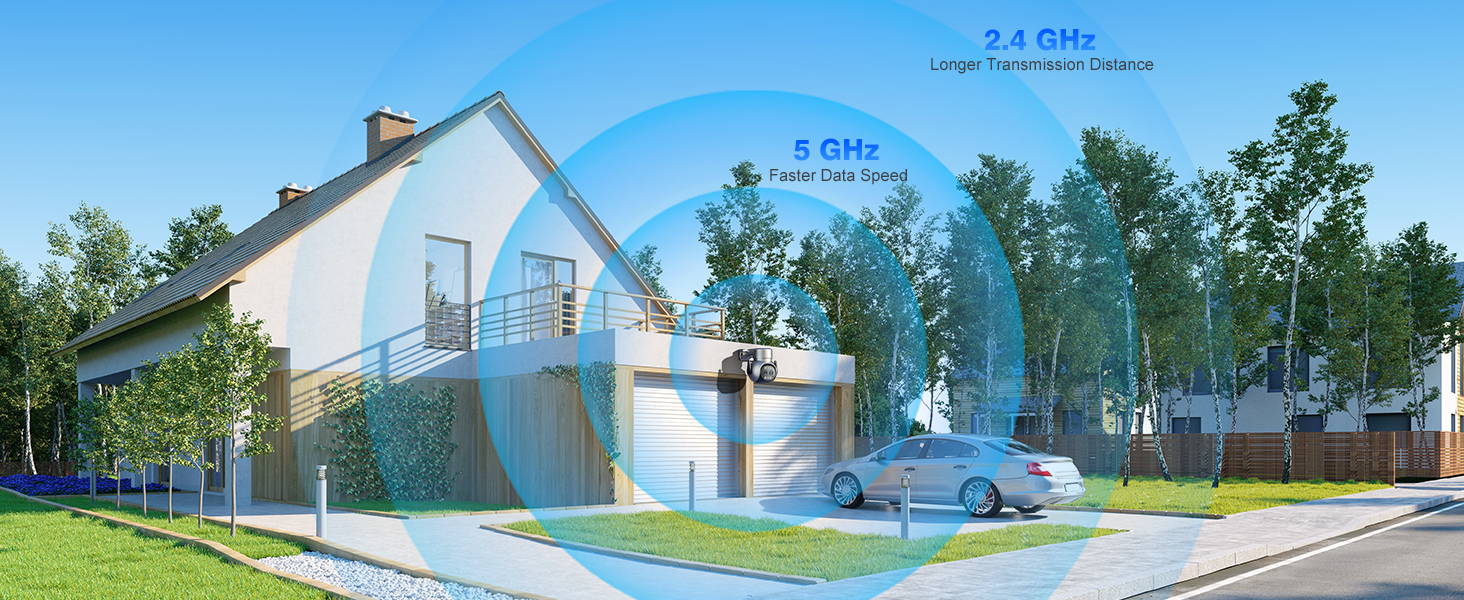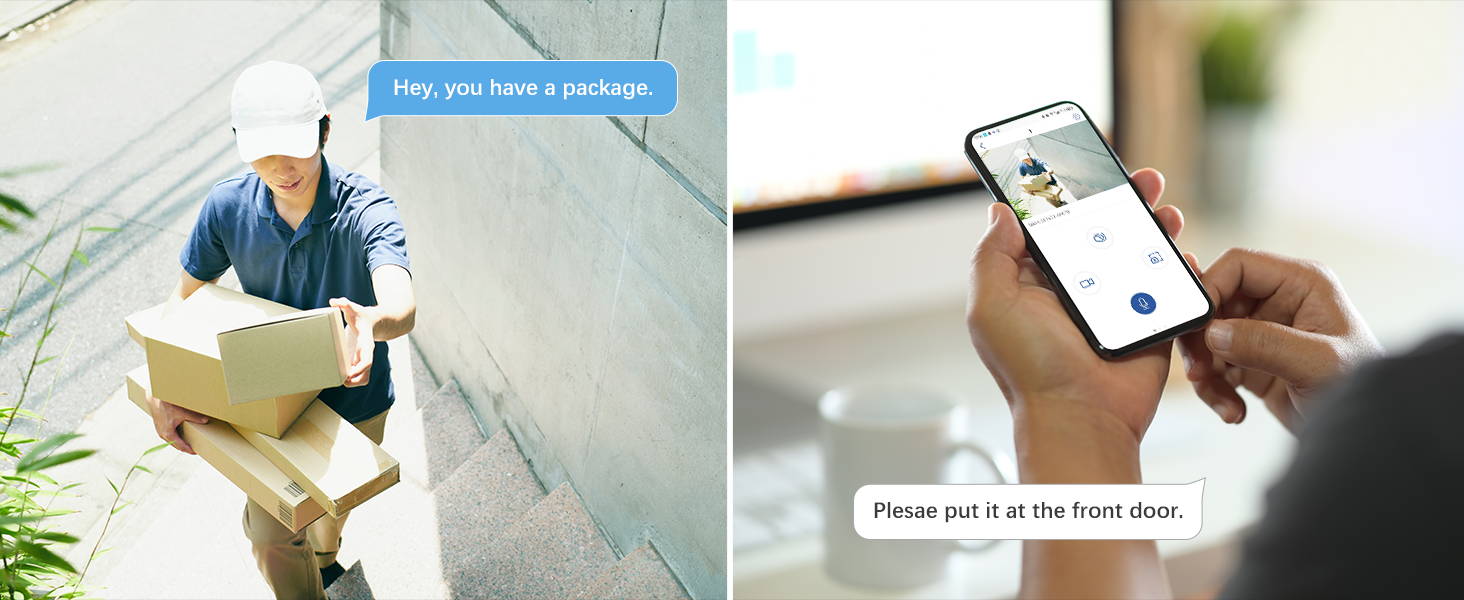 Dual-band WLAN and two-way audio
By freely switching between the 2.4GHz and 5GHz bands, the WLAN Camera Outdoor provides a more stable WLAN connection for better network performance.
This outdoor camera has a built-in speaker and microphone, so you can talk to visitors in real time or warn uninvited intruders while you are out and about.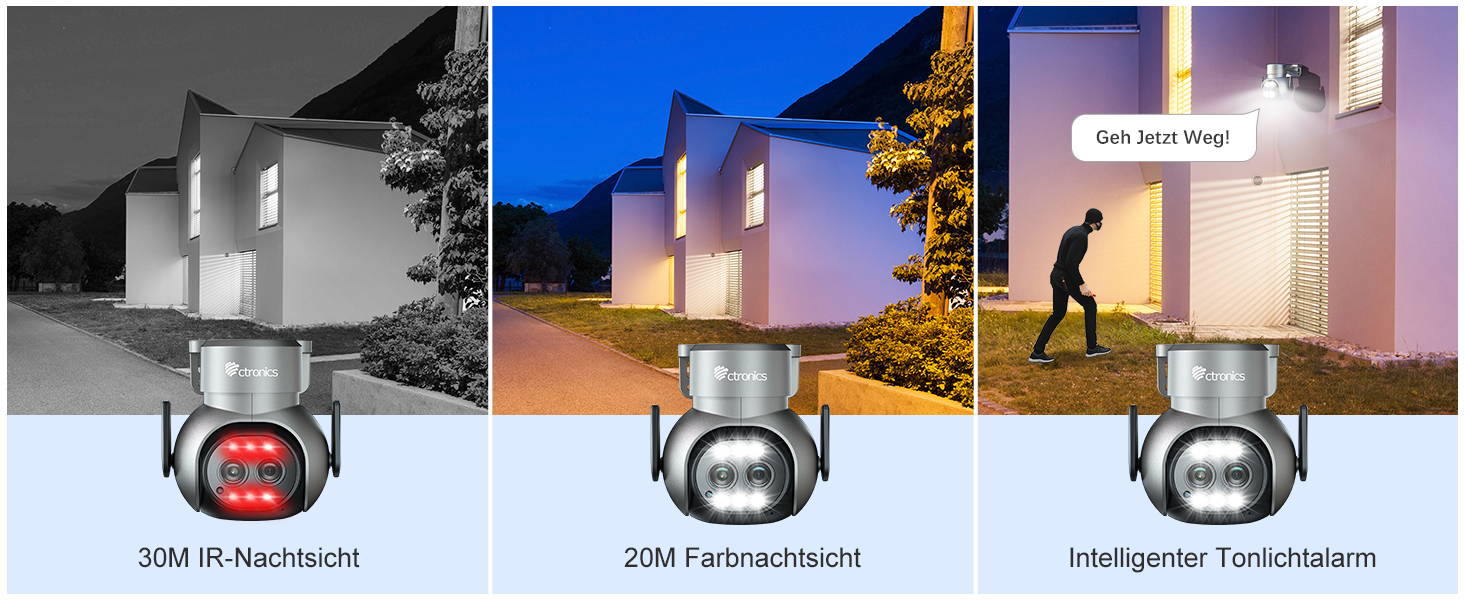 With six lights are both infrared LEDs and white lights you these surveillance cameras clear night vision - up to 20 meters in color and 30 meters in black and white.
You have a choice of three night vision modes.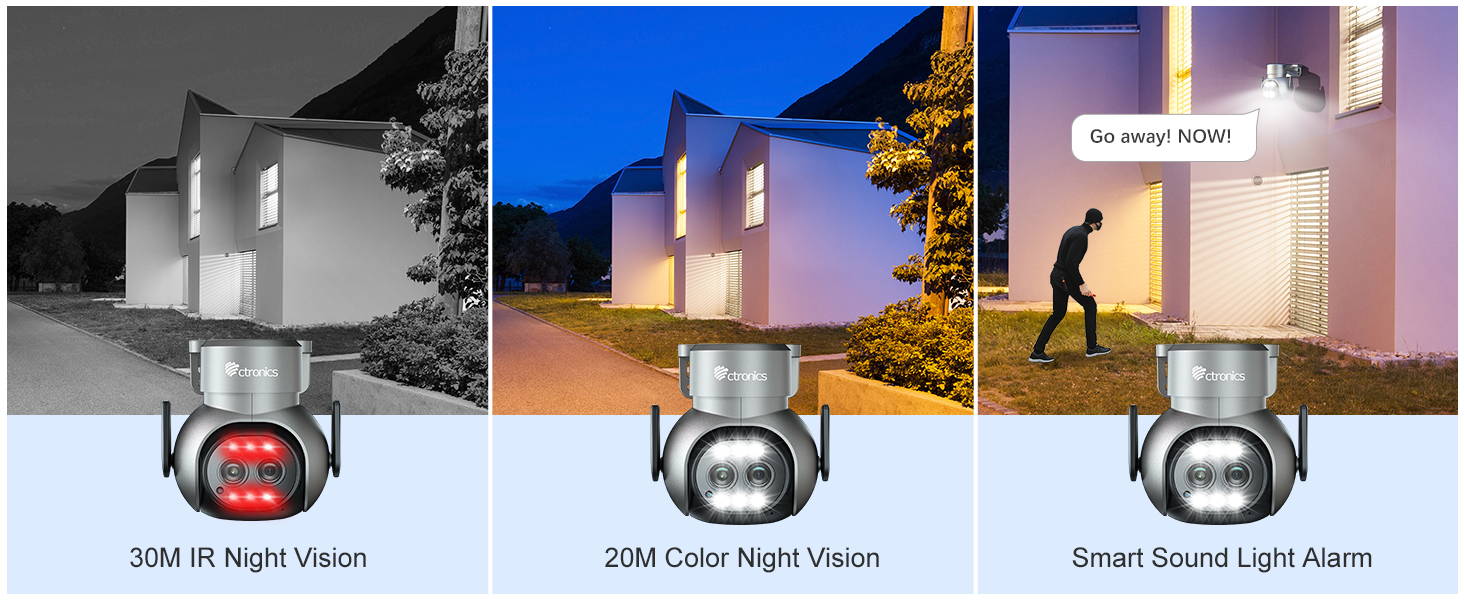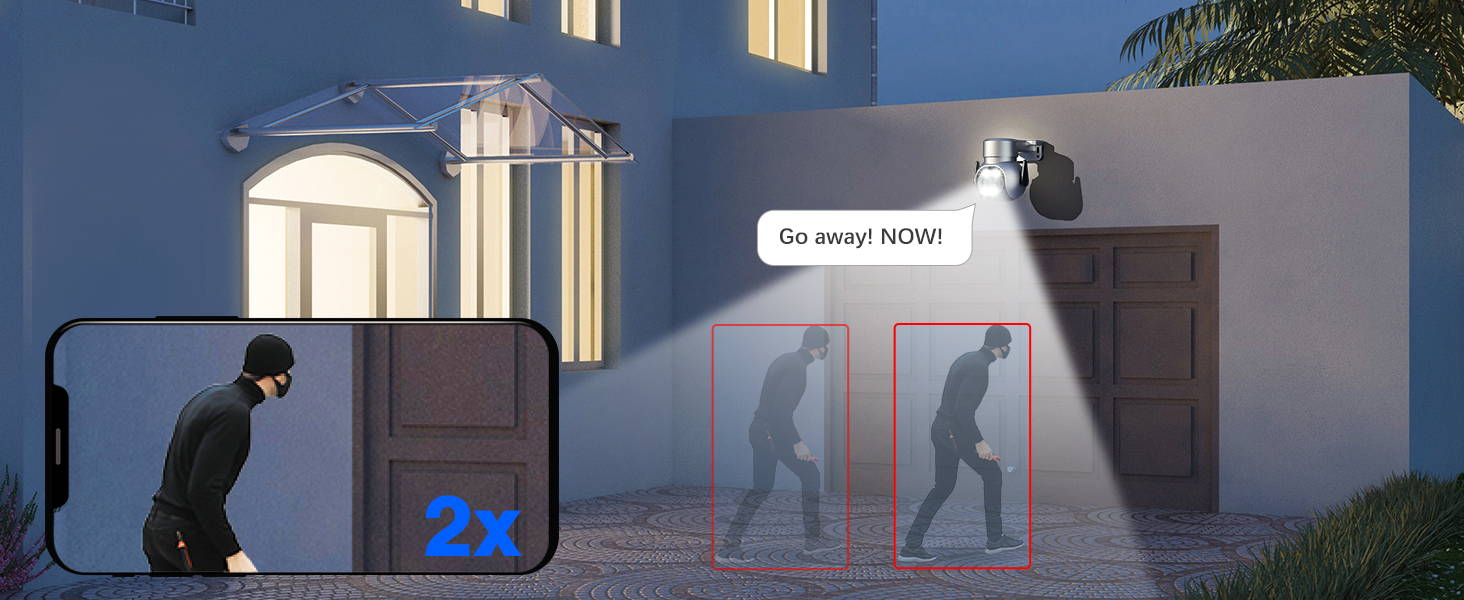 When motion or a person is detected, an alarm tone and bright light sounds immediately.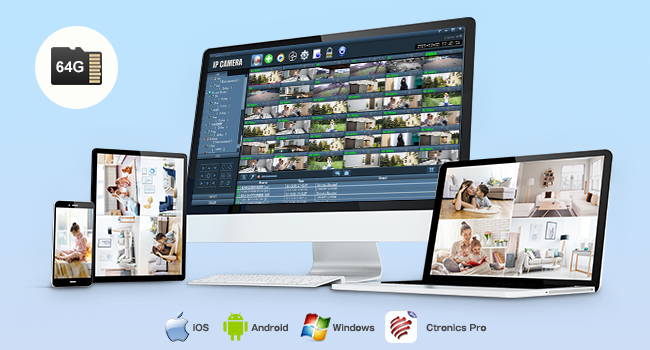 Works with "Ctronics Pro" app on iOS/Android/ and "HiP2P" on Windows/Mac OS systems, supports up to 64GB TF card (not included in package).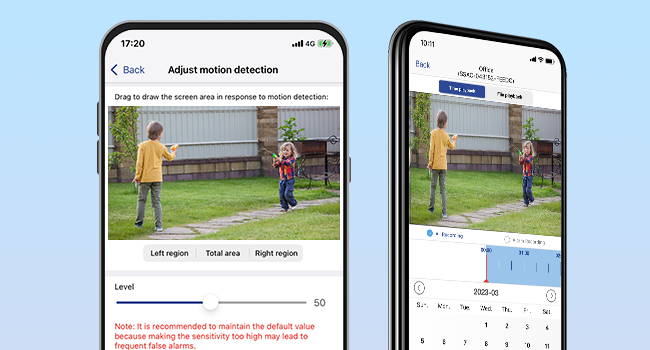 Custom setting and playback
Adjustable detection sensitivity, detection range and preset point settings; View video playback anytime, anywhere in the "ctronics pro" app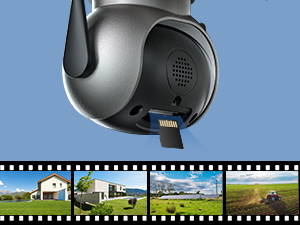 Supports scheduled or motion controlled recording. You can store the videos on the TF card (up to 128GB, NOT included).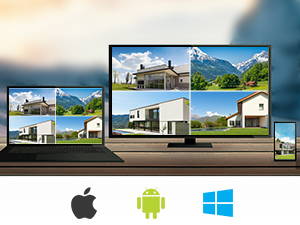 Compatible multiple devices
Supports sharing with Android, iOS, Windows, and Mac devices, as well as with multiple users.
App: Ctronics Pro; PC: Hip2p.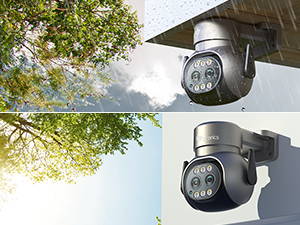 This wireless surveillance camera supports wall and ceiling mounting, so you can install it anywhere.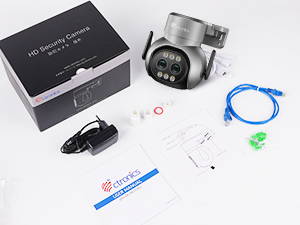 1x dual lens camera
1x network cable with waterproof cap
1x bag of screws
1x power supply
1x user manual
Sensor A 8mm + Sensor B 3.6mm; 6 lights are both infrared LED and white light.
Supports 6x hybrid zoom - 2x optical zoom + 4x digital zoom (when set manually)
Three night vision modes: 20m color night vision, 30m IR night vision and smart sound light alarm mode.
DC12V, <8W, wired power supply
WLAN transmission distance
One RJ45 10M Ethernet port
Android, iOS, Windows and Mac
Internet Explorer, Firefox and Google
TCP/IP, HTTP, TCP, ICMP, UDP, ARP, IGMP, SMTP, FTP, DHCP, DNS, DDNS, NTP, UPNP, RTSP