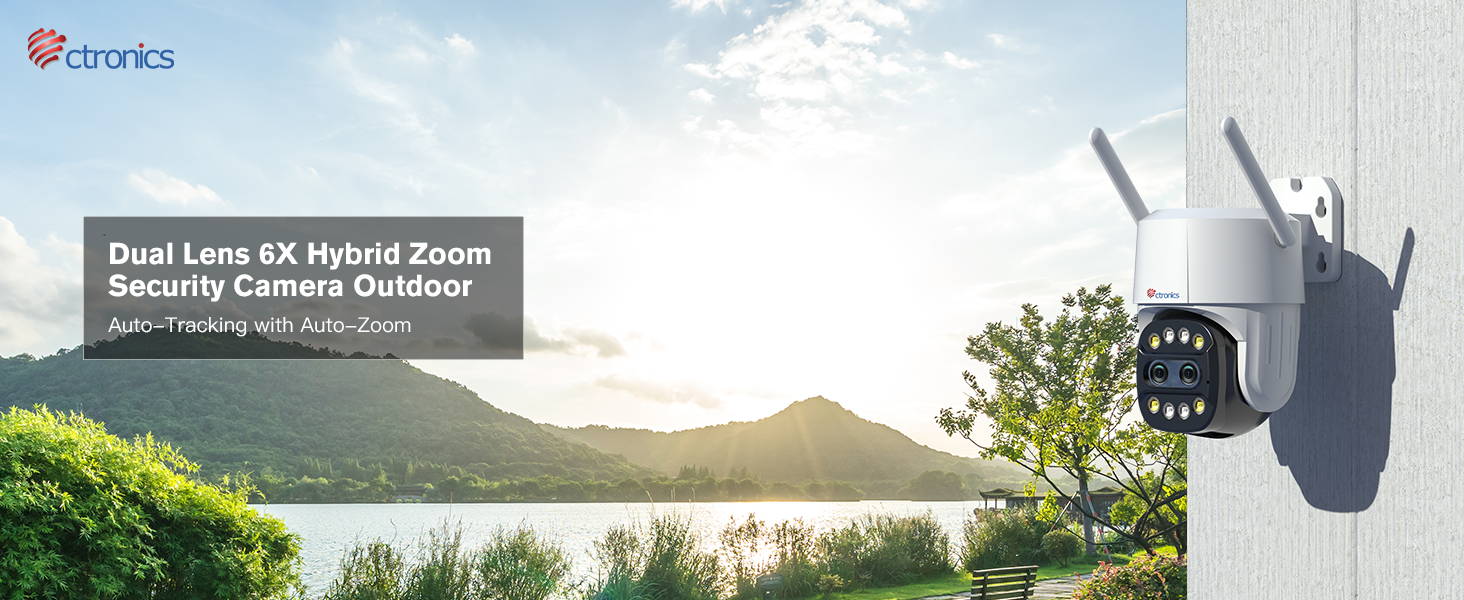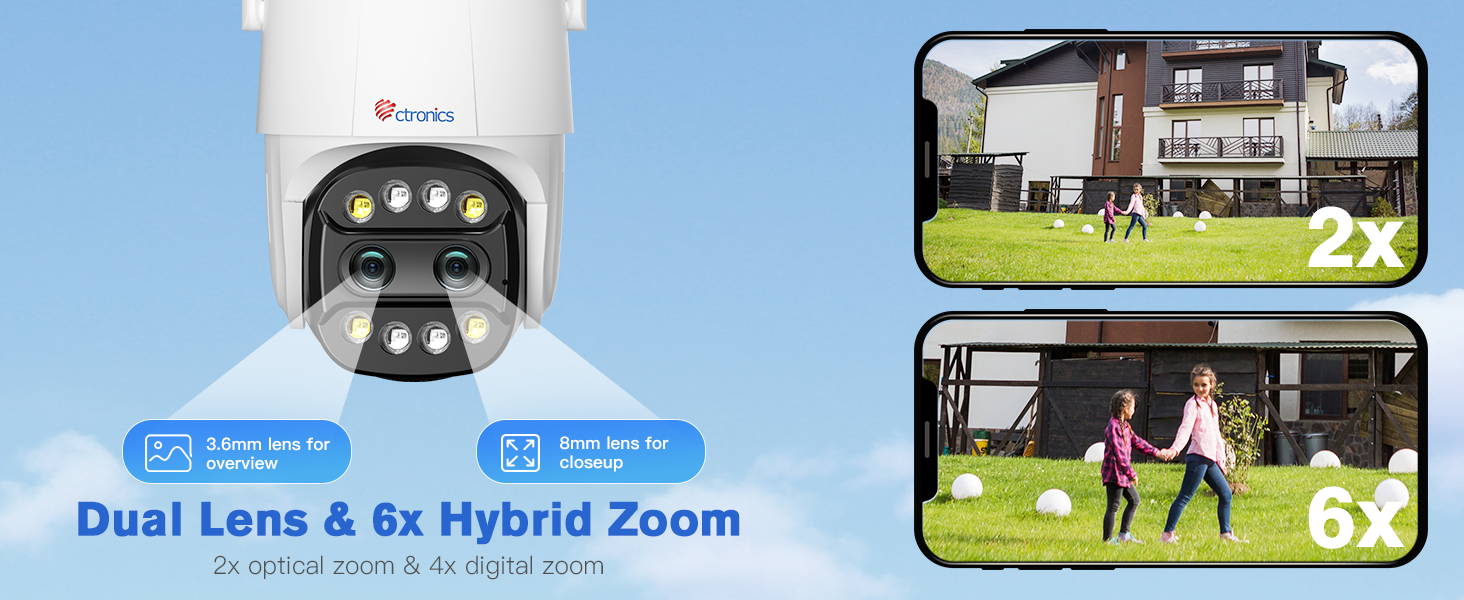 Double lens and 6x hybrid zoom
The Ctronics dual-lens camera features a multi-layer lens design that, thanks to Ctronics Pro on cell phones and HIP2P on computers, can change focal length with a click, focusing directly on the area of interest.
When set manually, the 6x hybrid zoom can easily stalk the target with the 2x automatic optical zoom and 4x manual digital zoom.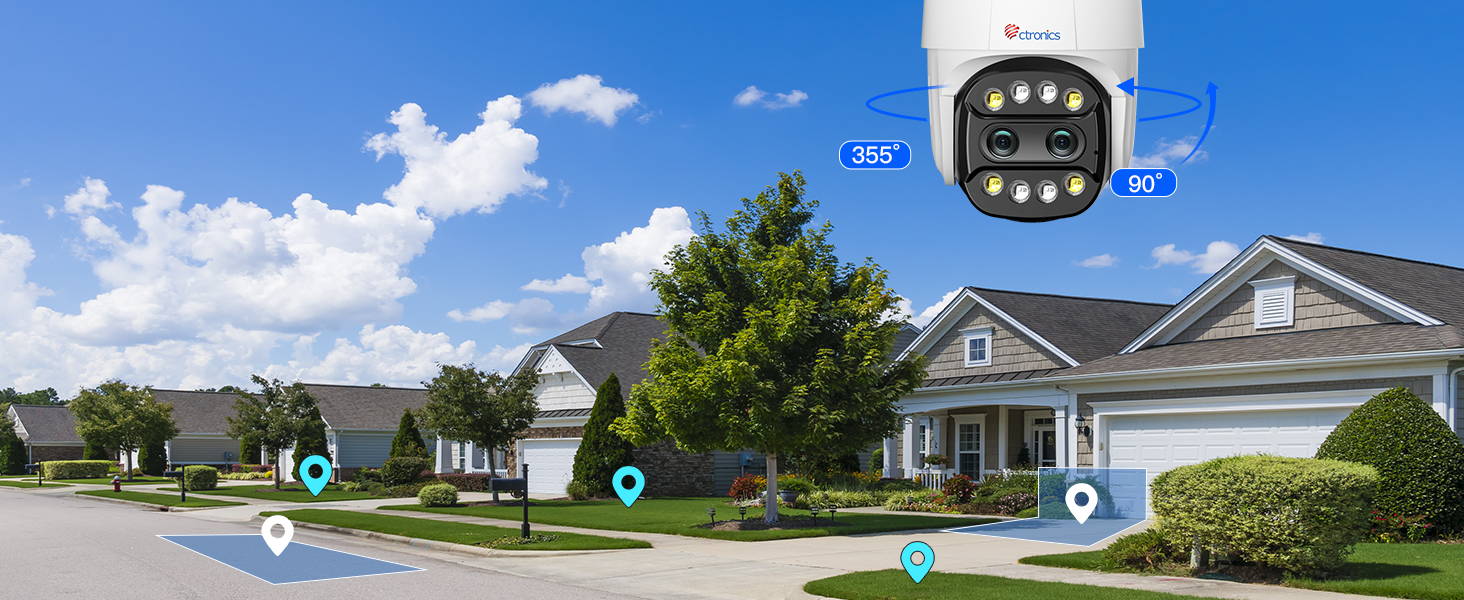 Based on the 355° pan and 90° tilt function, you can see what's happening around your house using the Ctronics app. Set 4 specific coverage areas and 8 preset points, check the location sn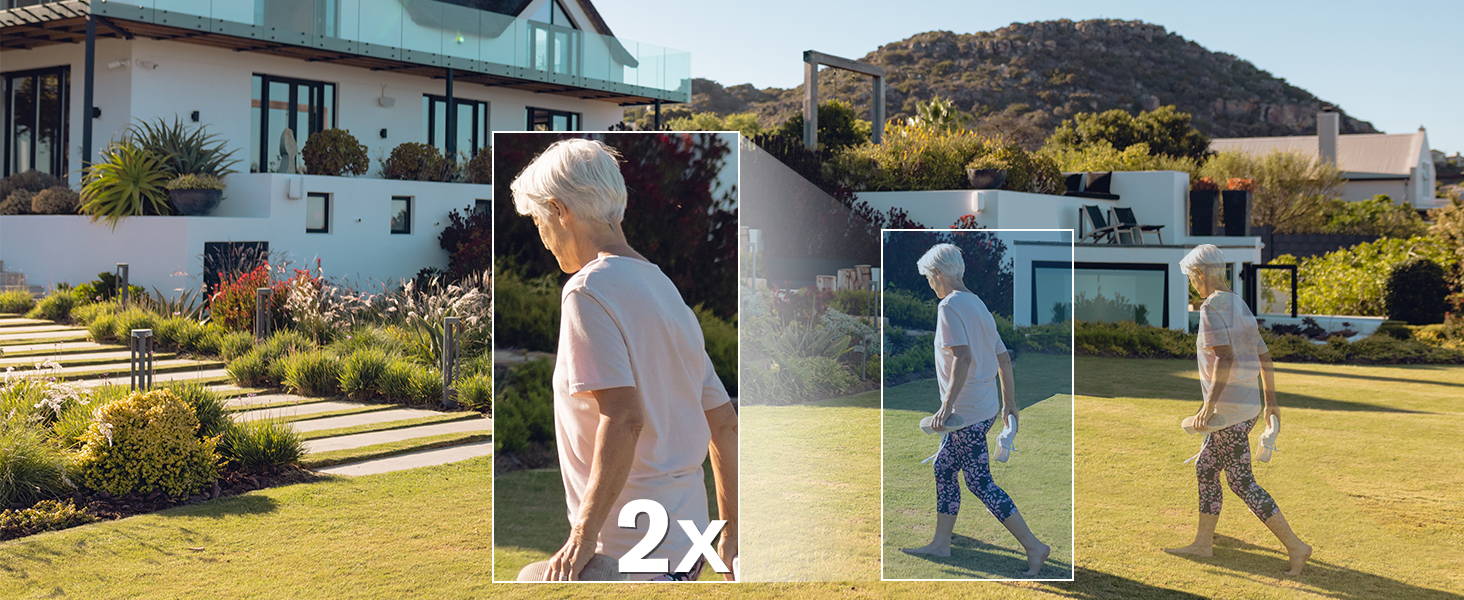 Human detection & automatic tracking
The 6x hybrid zoom camera has a human motion detection feature that reduces false alarms by 95%.
When you activate humanoid tracking, it quickly pans to detect and track the person, continuously capturing the target.
Motion detection can be set to up to four independent zones and eight preset points. When a person is detected, you receive a real-time notification.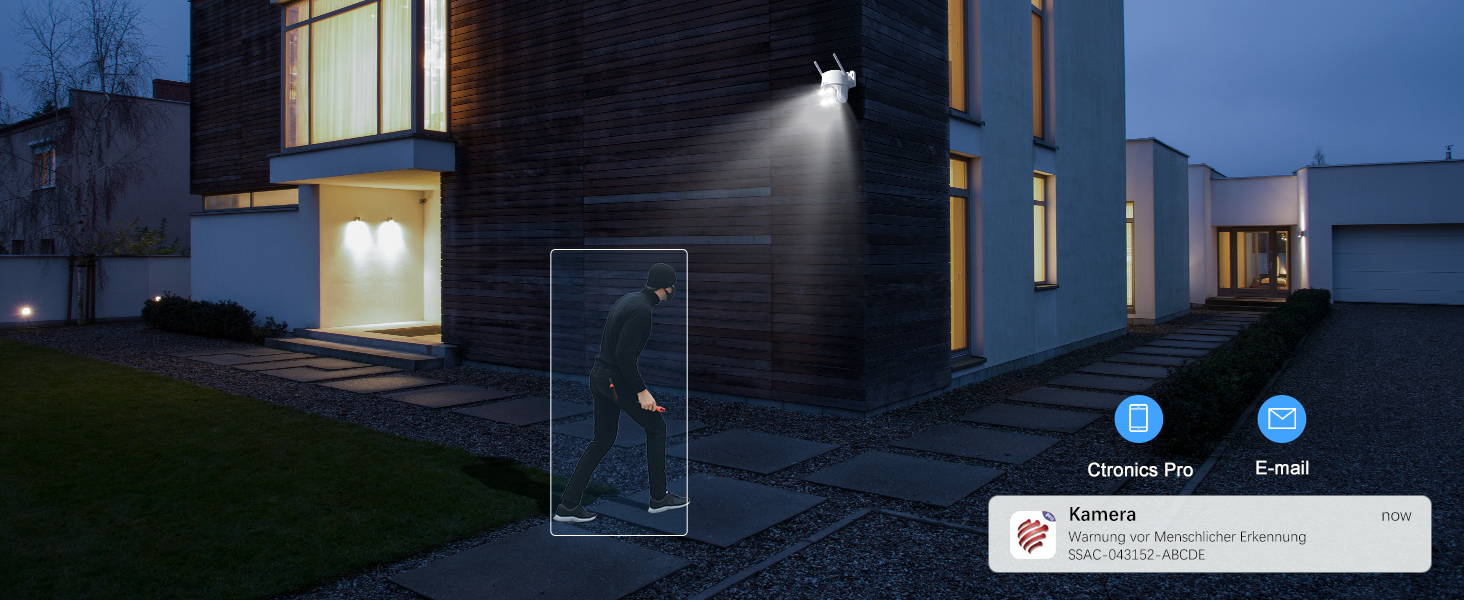 When the alarm is activated, the light will flash to intimidate intruders, and you can also receive alerts via the APP.
Two-way audio allows you to have real-time conversations or warn intruders to ensure your safety at all times.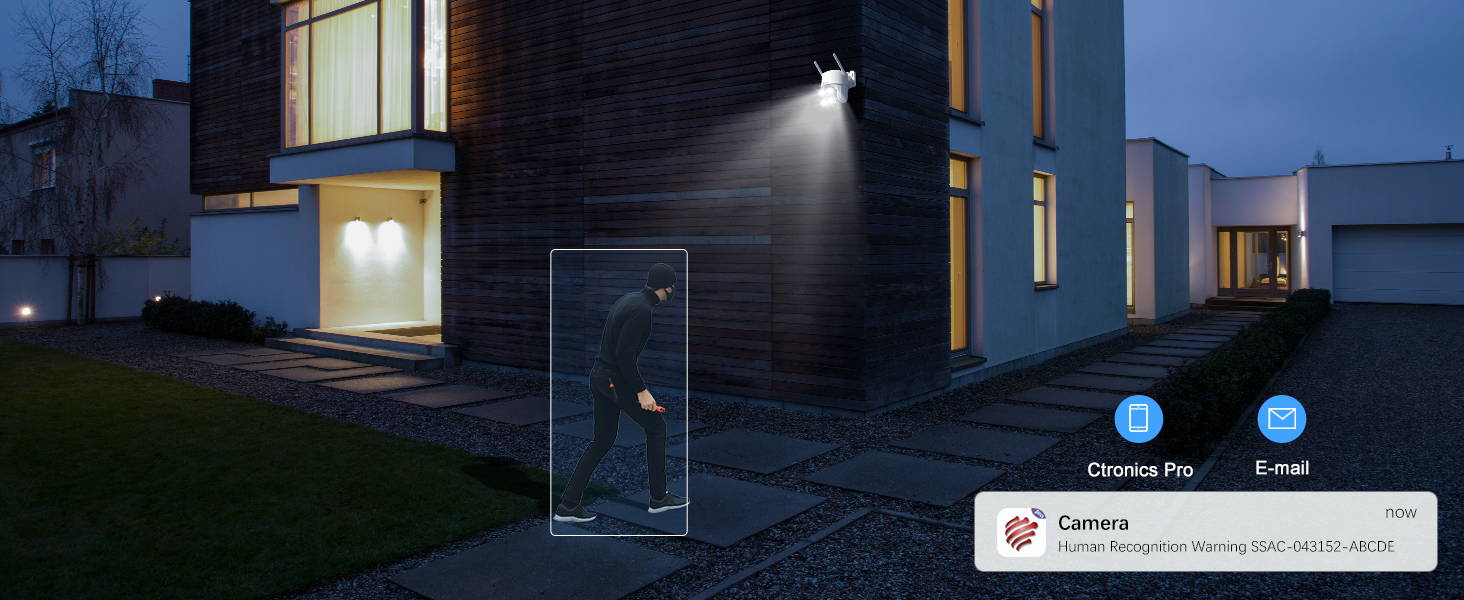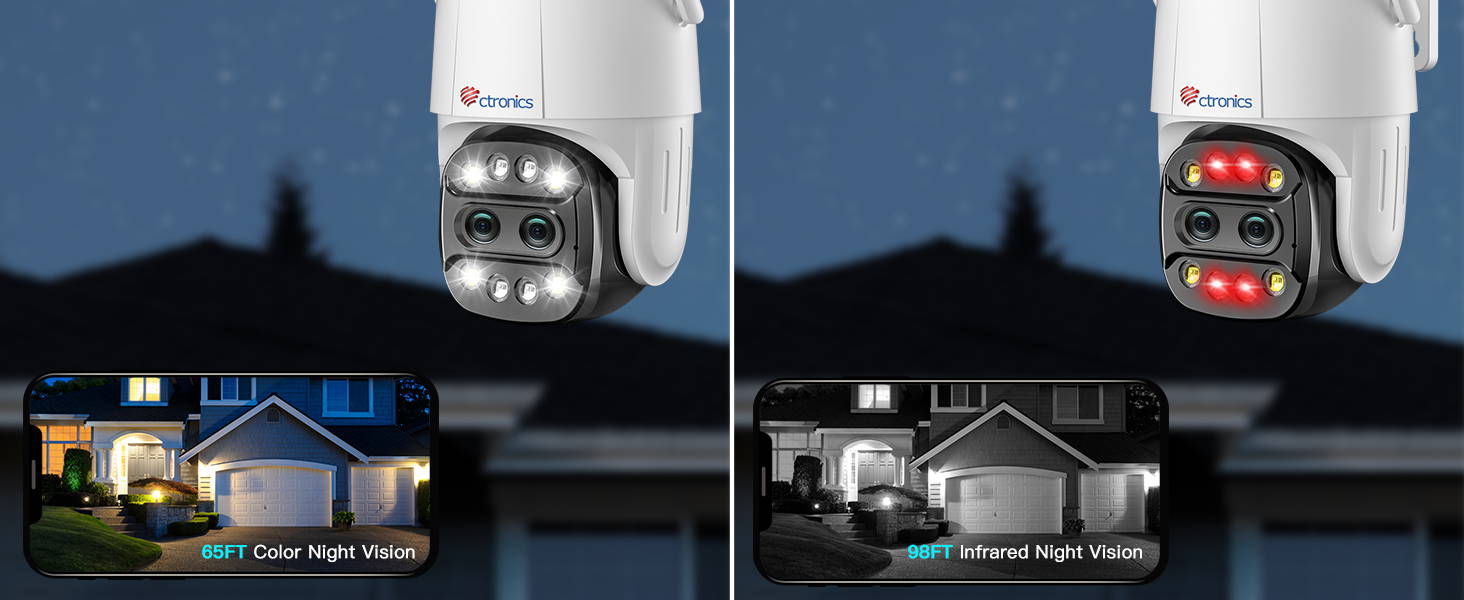 This home security camera has three night vision modes. The color mode allows up to 20 meters of visibility, while the infrared mode allows up to 30 meters of visibility. The smart mode turns on the 4 white lights only when it detects a person; otherwise, only the 4 infrared lights are on.
You can set the sound and lights to warn intruders and receive an alarm via app push, email or other channels.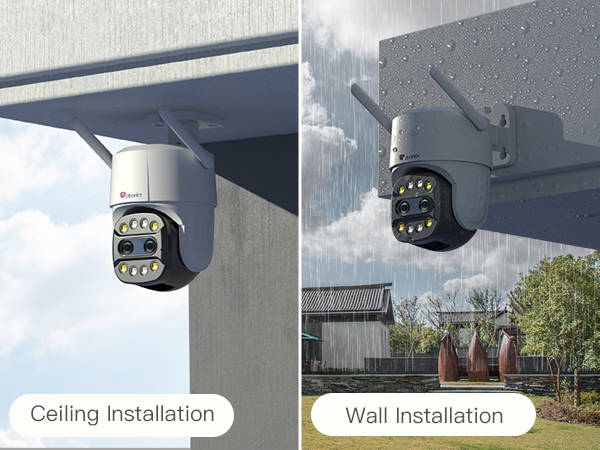 This outdoor surveillance camera can be mounted on the wall or ceiling, so it can be placed on an outdoor roof or elsewhere.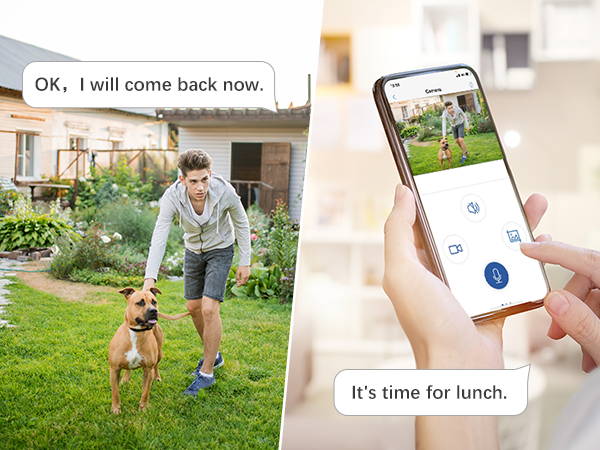 Equipped with speakers and a microphone, so you can see visitors from a distance and have conversations in real time at any time.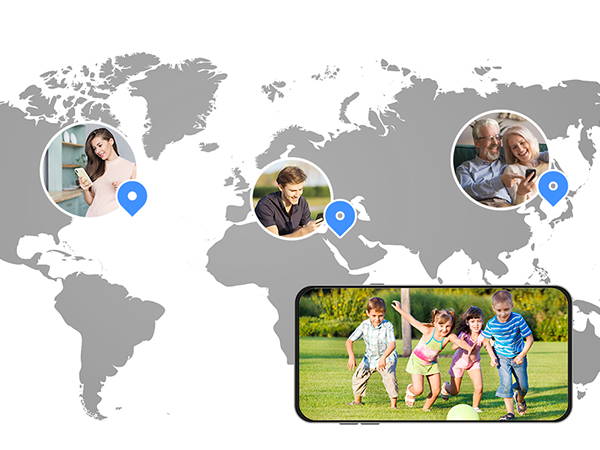 Up to four users can watch at the same time, which makes communication with the family practical and protects them 365 days a year.
The camera is IP66 waterproof to withstand a wide range of weather conditions from 14°F ~ 131°F.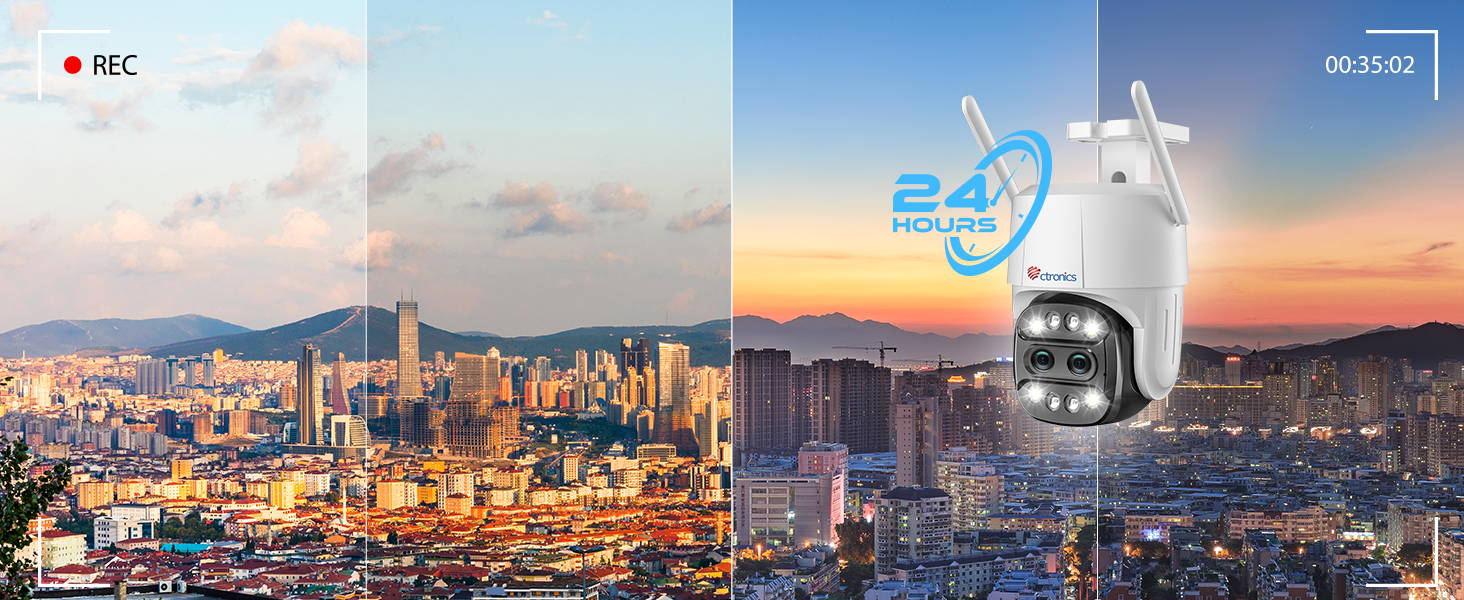 This camera supports uninterrupted detection and recording 24/7, can be stored on TF card (up to 128GB, not included).
Multi-Platform Compatibility
It supports iOS/ Android/ Windows/ Mac, APP (HiP2P/ Ctronics Pro).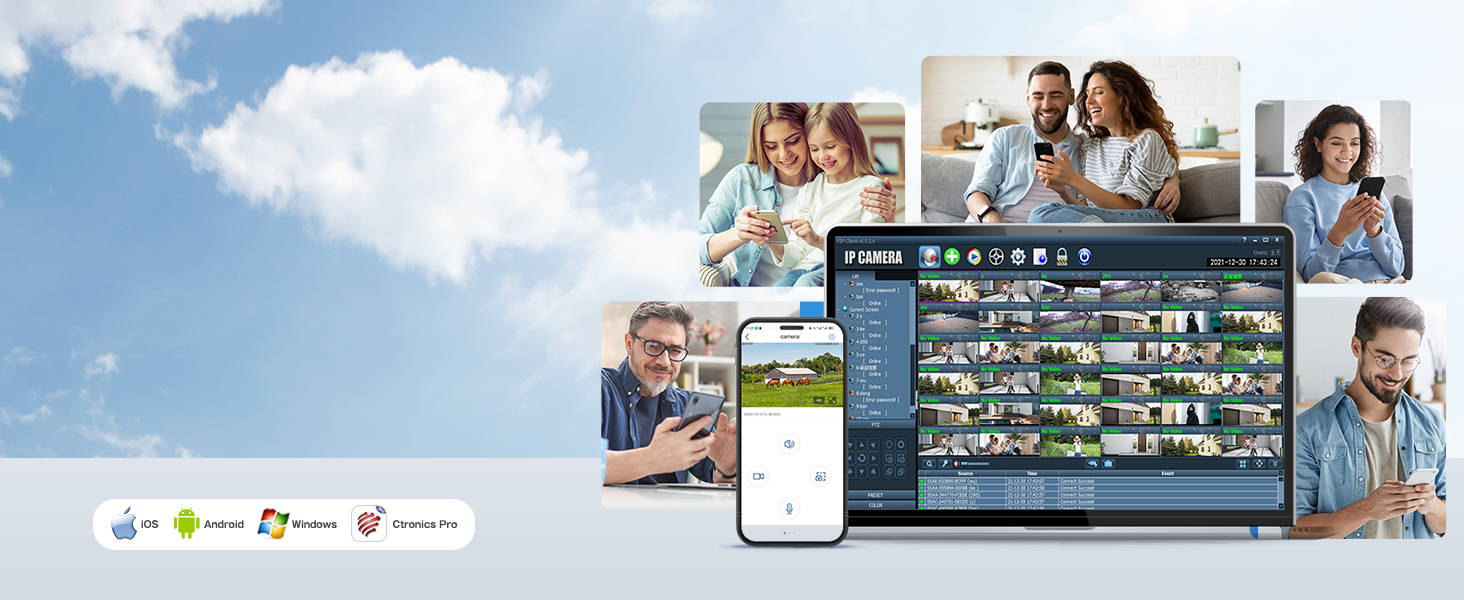 Multi-Platform Compatibility
It supports iOS/ Android/ Windows/ Mac, APP (HiP2P/ Ctronics Pro).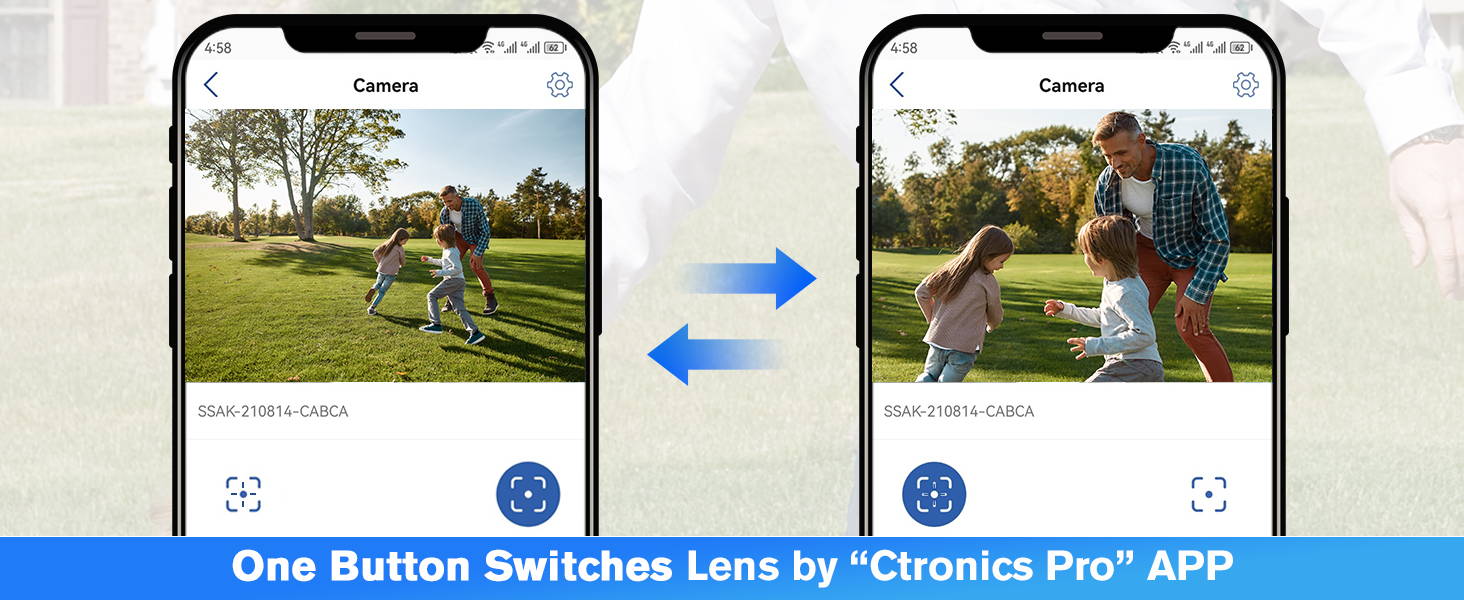 4 white lights, up to 65ft
Up to 4 Users Simultaneously
TF Card Up to 128 GB (not included)
TCP/IP,HTTP, UDP, SMTP,DNS,DDNS,NTP, etc.
Support Channel Name, Date and Time, Superimposed Subtitles
20M/ 65FT (Without Obstacles)
It is in hotspot mode before connecting the network cable or configuring the wireless function.
Ceiling installation/Wall installation