Lifetime warranty service
30-Day Money Back Guarantee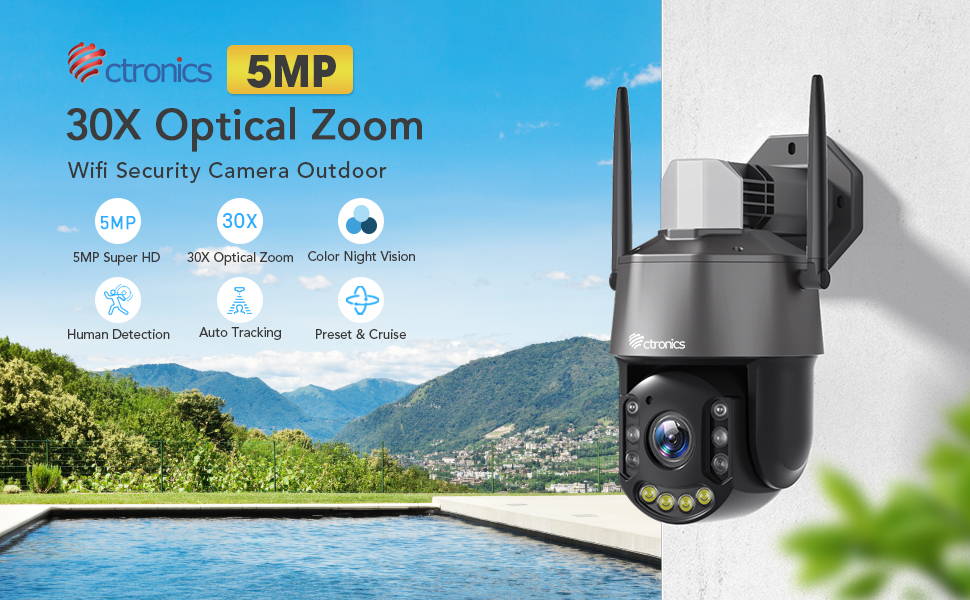 5MP Outdoor Security Camera with 30x Optical Zoom
5MP HD and 30x optical zoom make the image clearer and brighter and provide you with a longer monitoring distance.
This dome security camera has 2 laser IR LEDs, 4 IR LEDs, and 4 white LEDs, providing you with 150m HD night vision and 50m color night vision. You can choose from three night vision modes.
There is an alarm light on the top of the 5MP outdoor camera. When it detects someone approaching your home, the red light and blue light will flash alternately, which protects your safety by deterring intruders. There are also three alarm tones for you to choose from.
With 355° pan and 90° tilt, this outdoor PTZ WiFi camera can rotate and monitor every corner of your home. You can manually rotate the camera lens up, down, left, and right from your phone, and freely change the lens position so that there aren't any blind spots.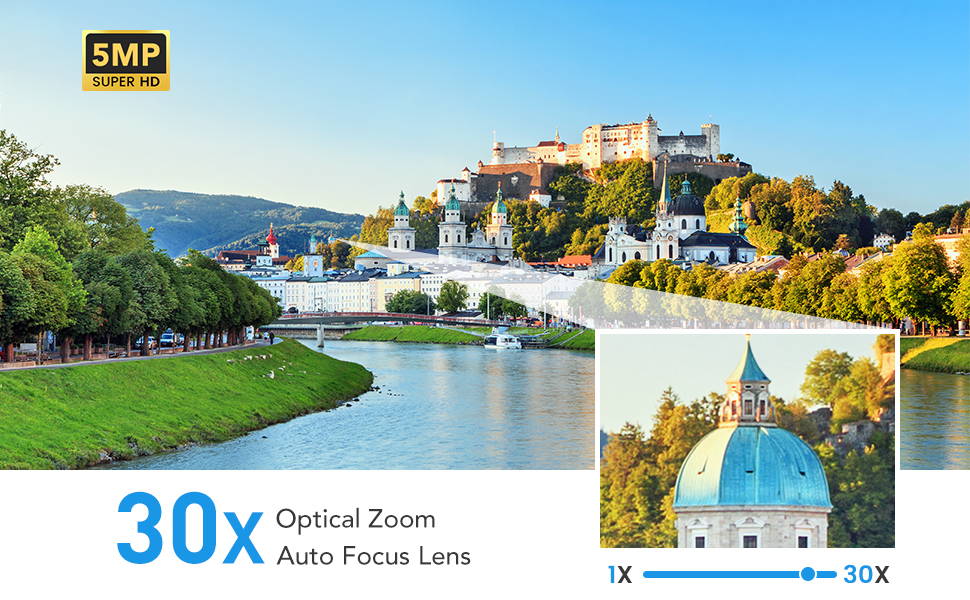 30x optical zoom and 5MP HD pixels
The Outdoor PTZ IP Camera is equipped with a 5-megapixel (2560 x 1920) high-definition lens, which provides more stable video and clearer images, allowing you to capture more details. The 5MP security camera also supports 30x optical zoom. You can zoom in or out as needed, and thanks to its 30x optical zoom and 5MP super HD resolution, you can clearly see scenes at a distance through your phone. An excellent choice for outdoor security and surveillance.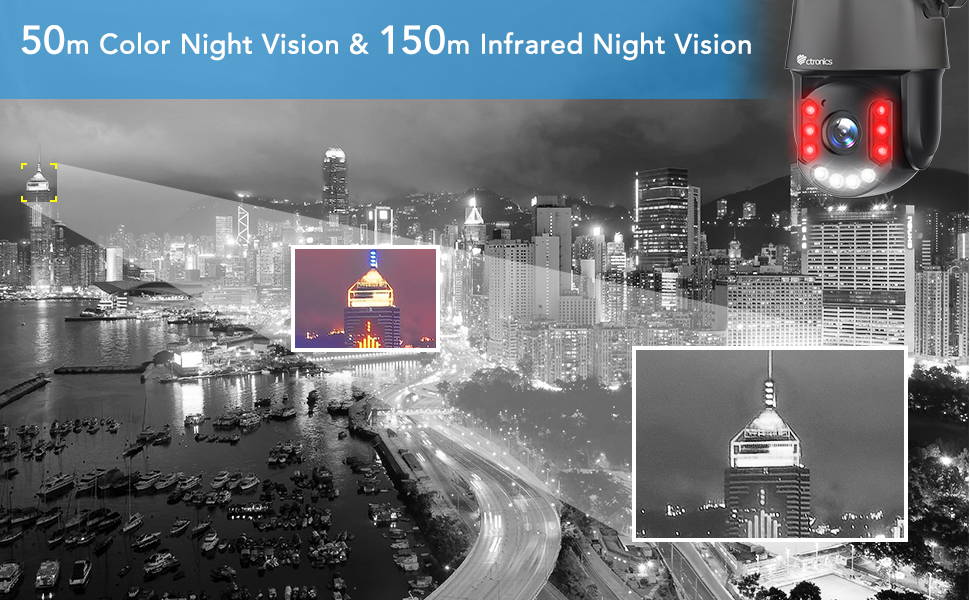 150m Night Vision and 50m Color Night Vision
The Ctronics Outdoor Surveillance Camera has 2 Laser IR LEDs, 4 IR LEDs, and 4 White LEDs to provide high-quality 5MP HD video and pictures at night. This outdoor WiFi security camera supports three night vision modes: monochrome, color, and auto. You can switch these according to your needs by using the APP. It has a light source detection device, and when the light is dimmed, the outdoor PTZ camera will automatically switch to night vision mode. Thanks to laser and infrared LEDs, the night vision distance extends up to 150 meters (492 feet) in monochrome mode. White LEDs provide full-color night vision up to 50 meters (164 feet) when the color mode is activated.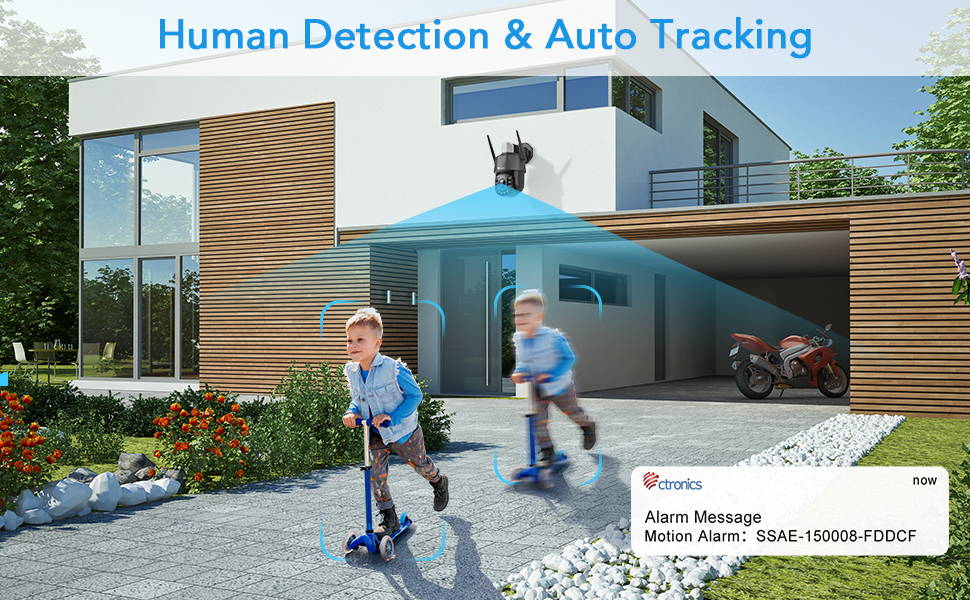 Human Detection, Automatic Tracking & Audible Alarm
When someone breaks into your garden or house, ip wifi camera outdoor black will instantly detect people, automatically start tracking and send real-time alarm notification to your smartphone.
At the same time, the intruder will be deterred by a flashing red and blue light and an alarm sound. In addition, Ctronics 5mp surveillance camera with wifi support custom alarm voice recording.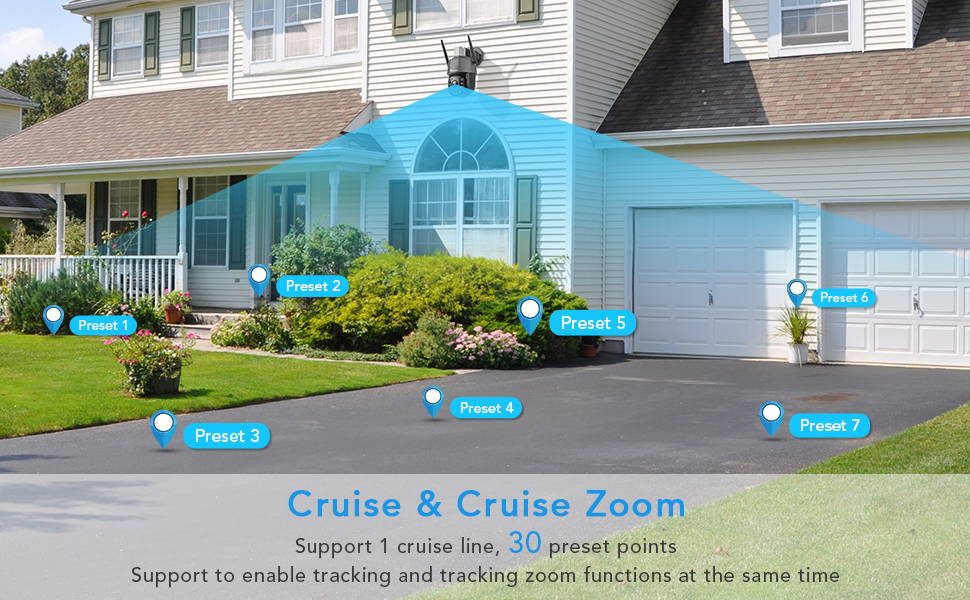 Preset Position and Cruise Zoom
You can set preset points for the 5MP outdoor security camera, after which it can monitor and scan at each preset point. You can also set different zooms for each preset point. This IP outdoor camera will strictly implement your settings and switch between different zooms at different preset points. Of course, the cruise record will also maintain the corresponding zoom.
New upgrade: Cruise works with auto tracking and auto zoom to prevent loss of tracking.
When Ctronics outdoor security camera detects a person via the cruise function, it will automatically track the target person until they disappear fom the monitoring range. After that, this outdoor security camera will continue to cruise, keeping your home safe every minute.
Note: This outdoor PTZ camera can set one patrol route with a total of 30 preset positions.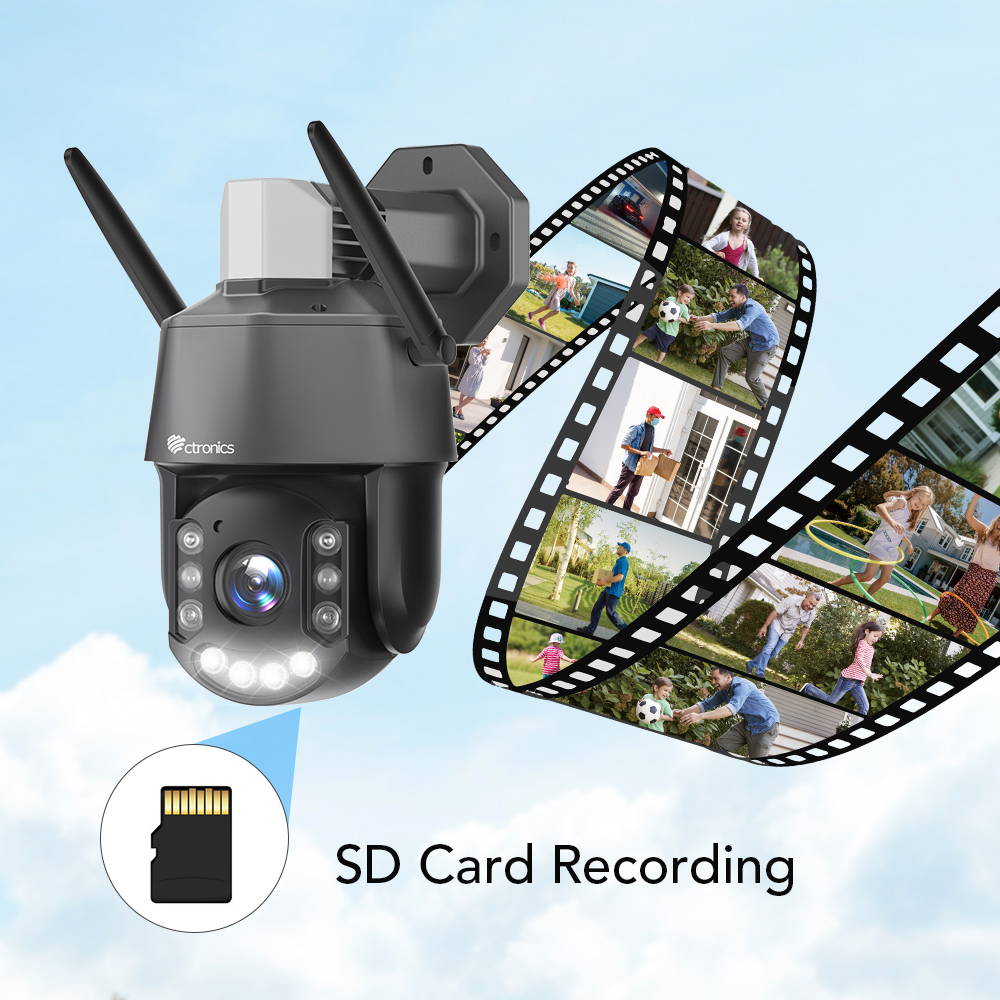 Support 128GB TF Card Recording
With the micro-TF card slot, the Ctronics 5MP outdoor PTZ camera can store all recordings on a local micro TF card (support up to 128GB, TF card not included). Then, you can remotely view the outdoor IP camera's video or review surveillance records on your phone or computer (Android/iOS/Windows/Mac OS).
Remote Monitoring & Universal Compatibility
Ctronics IP security cameras support simultaneous remote access from four devices at the same time. They work with any system, including phones (iOS, Android), tablets (iPad, Android), computers (Mac OS, Windows), and other devices to view surveillance video or control the monitoring position, monitoring angle, and zoom (through HiP2P or CTRONICS software).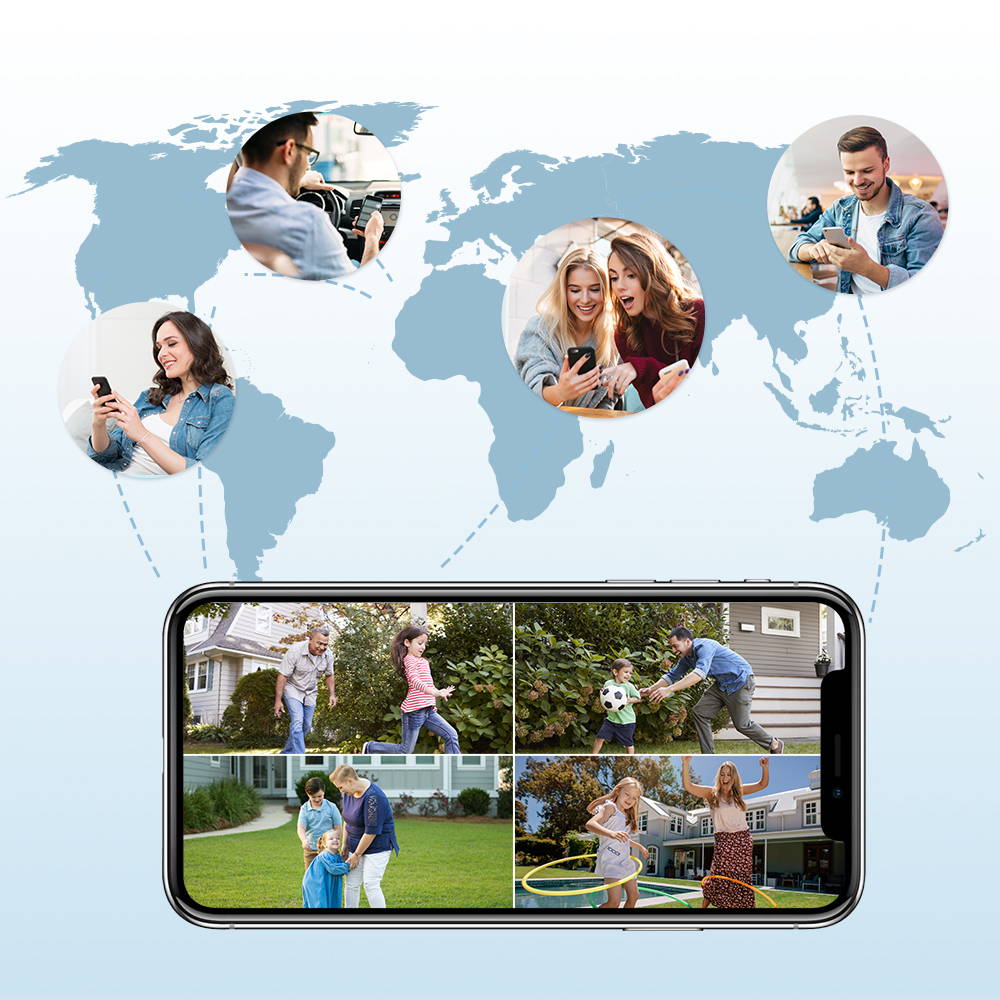 Multi-User Sharing & Remote Access
This outdoor surveillance camera can be connected to up to four users via the CTRONICS app to get the same real-time image. Watch live streams and share the videos with family and friends directly through the CTRONICS app! When there is a threat near your home and detection is triggered, all lte security camera outdoor users will be notified simultaneously.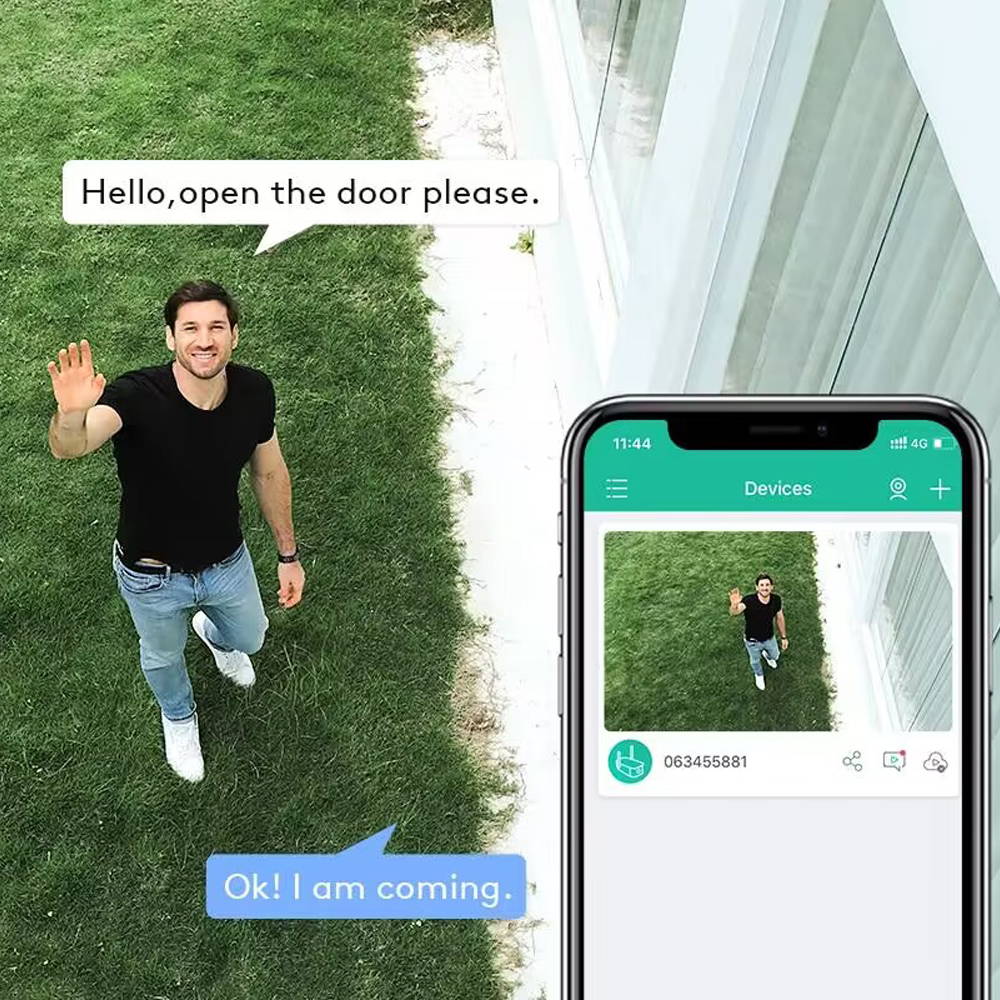 With the built-in microphone and speaker, you can use the camera to communicate with your family, delivery people, or any other visitor, anytime and from anywhere. You can even warn intruders away from home using only your smartphone.
1.Supports iOS/Android/Windows/MacOS system

2.Supported by "Ctronics" APP
3.Supports WiFi and Ethernet connections (only supports connections to 2.4Ghz WiFi networks)
4. Only supports TF card storage (up to 128G, not included). Cloud storage is not supported.
5. Two installation methods: wall installation and ceiling installation. Please note: The installation height should be 5m above the ground.
6. Supports 7 X 24 recording.
7. Supports NVR, Email, FTP server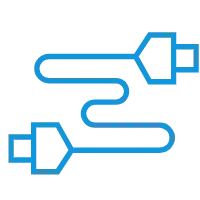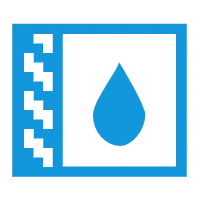 1x Waterproof cover for the network cable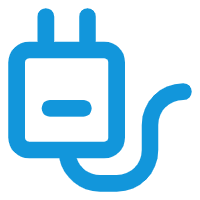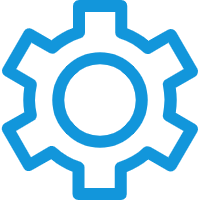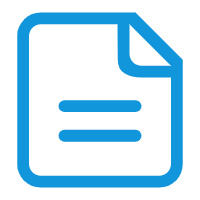 iOS/Android/Windows/MacOS
Support for NVR, Email, FTP server
150m HD night vision and 50m color night vision