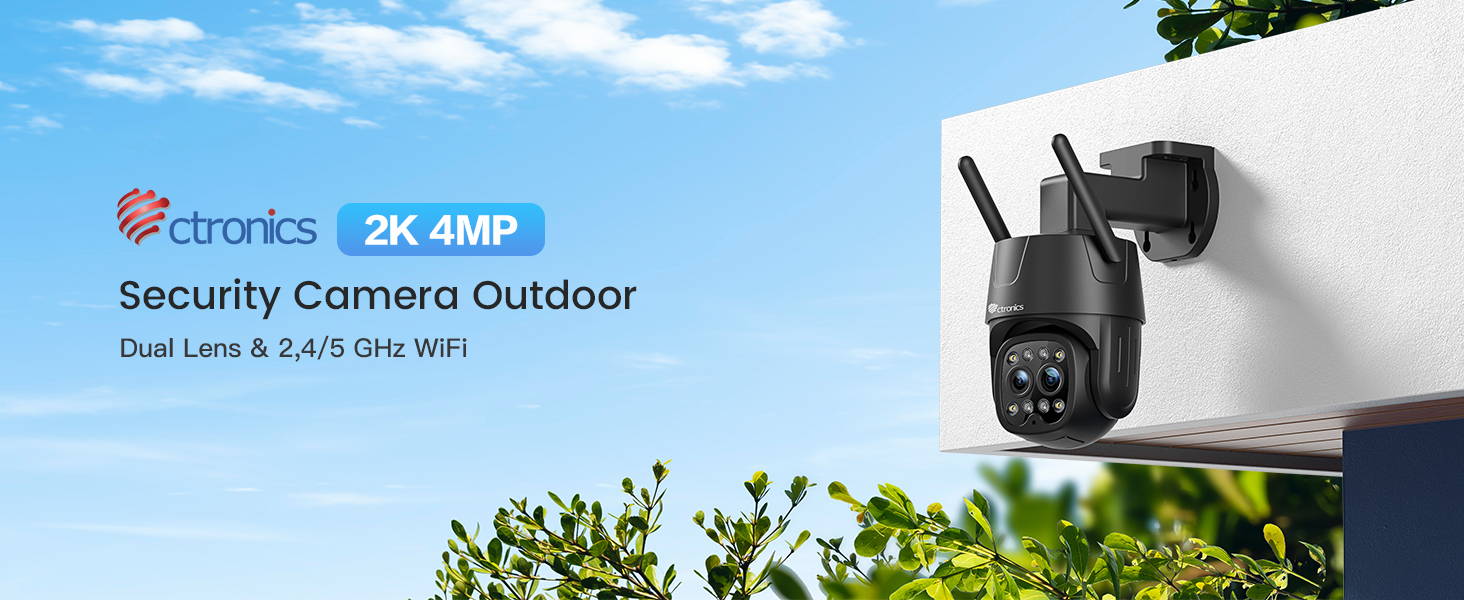 This 2k-4MP camera supports 2.4GHz and 5GHz WLAN. In addition, the two lenses can switch automatically after detecting human movement and zoom automatically during the automatic tracking process, and then restore the original image.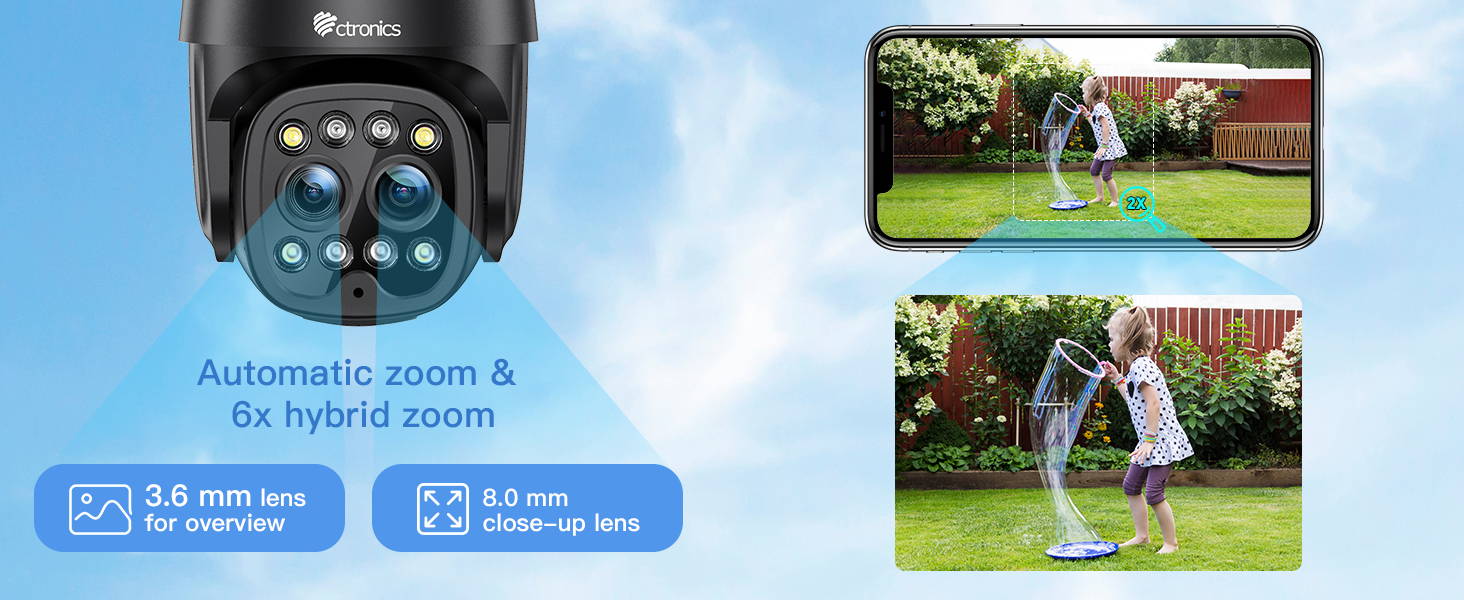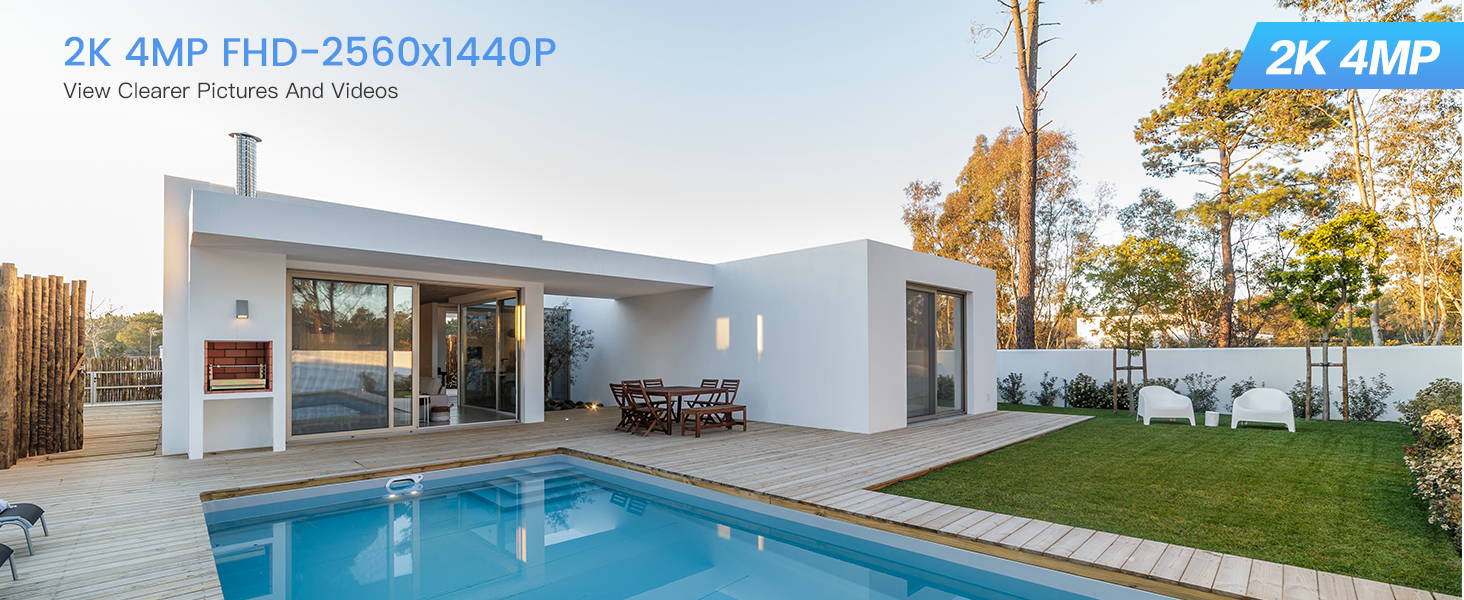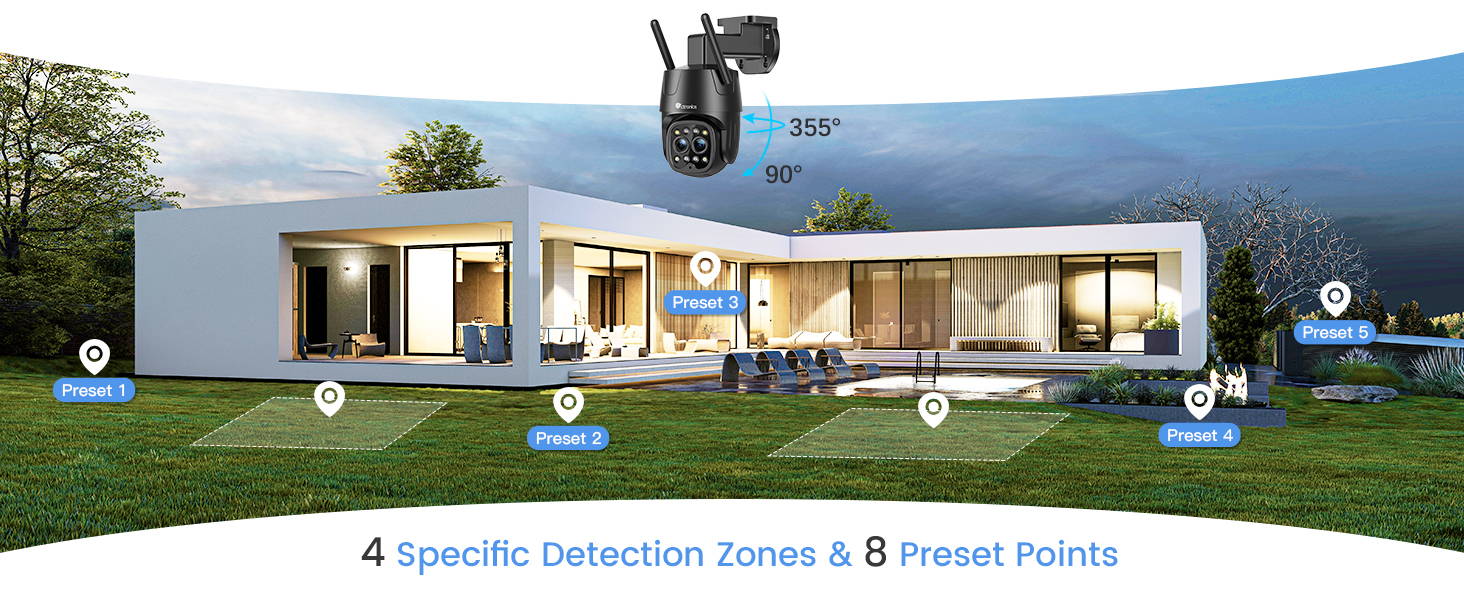 Two lenses and 2K 4MP resolution
This Ctronics outdoor WiFi surveillance camera is equipped with two lenses: Sensor A uses an 8mm telephoto lens to capture details even at close range, while Sensor B uses a 3.6mm wide-angle lens for panoramic images.
The high resolution 2K 4 megapixel (2560 x 1440P) HD and the 355° pan and 90° tilt function provide a clearer and wider field of view.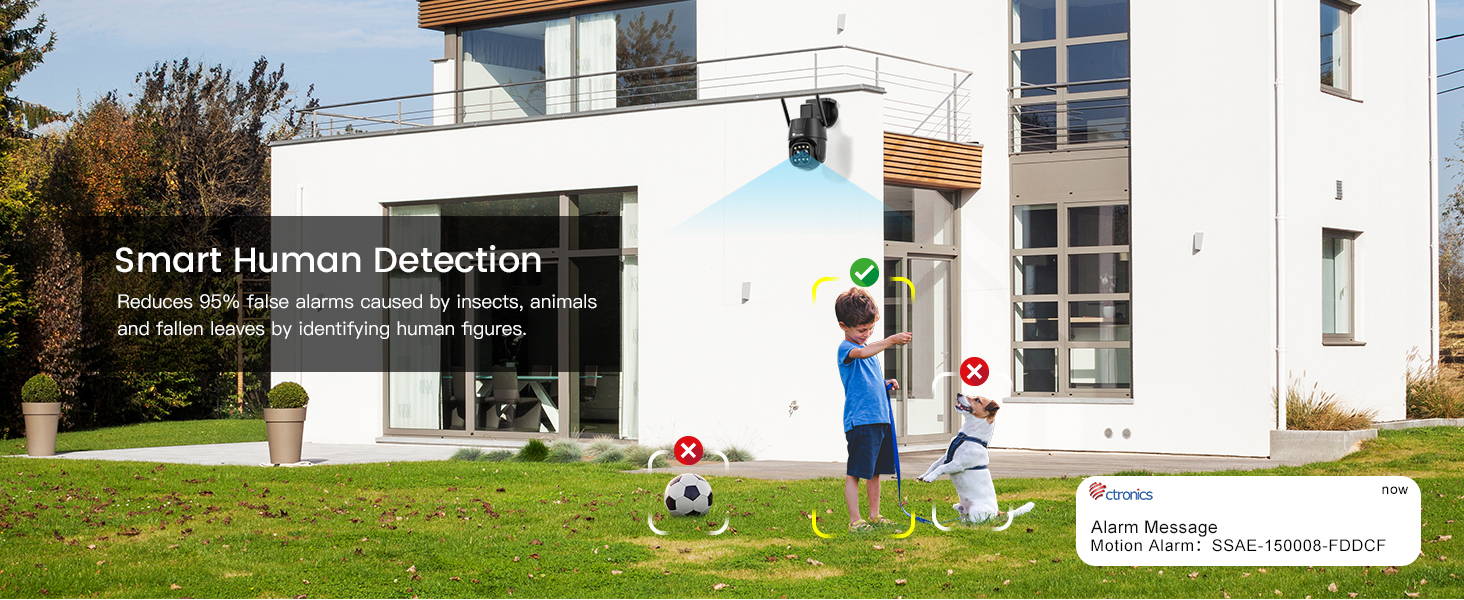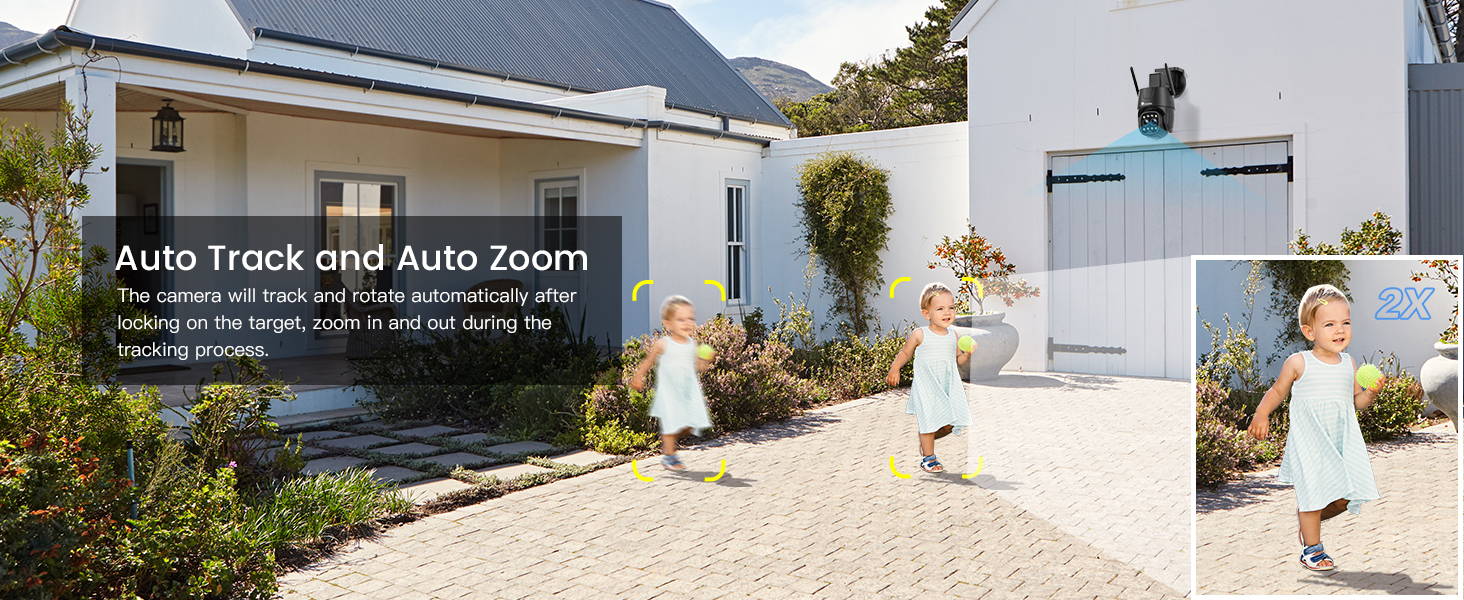 Auto tracking, auto zoom and person detection
This surveillance camera can reduce false alarm up to 95%. When it detects the movement of a person, it automatically starts tracking, when the auto-zoom function is activated, the camera automatically changes the lens and zooms in (2x optical zoom), and when the target disappears for 60 seconds, the camera automatically returns to the original surveillance screen.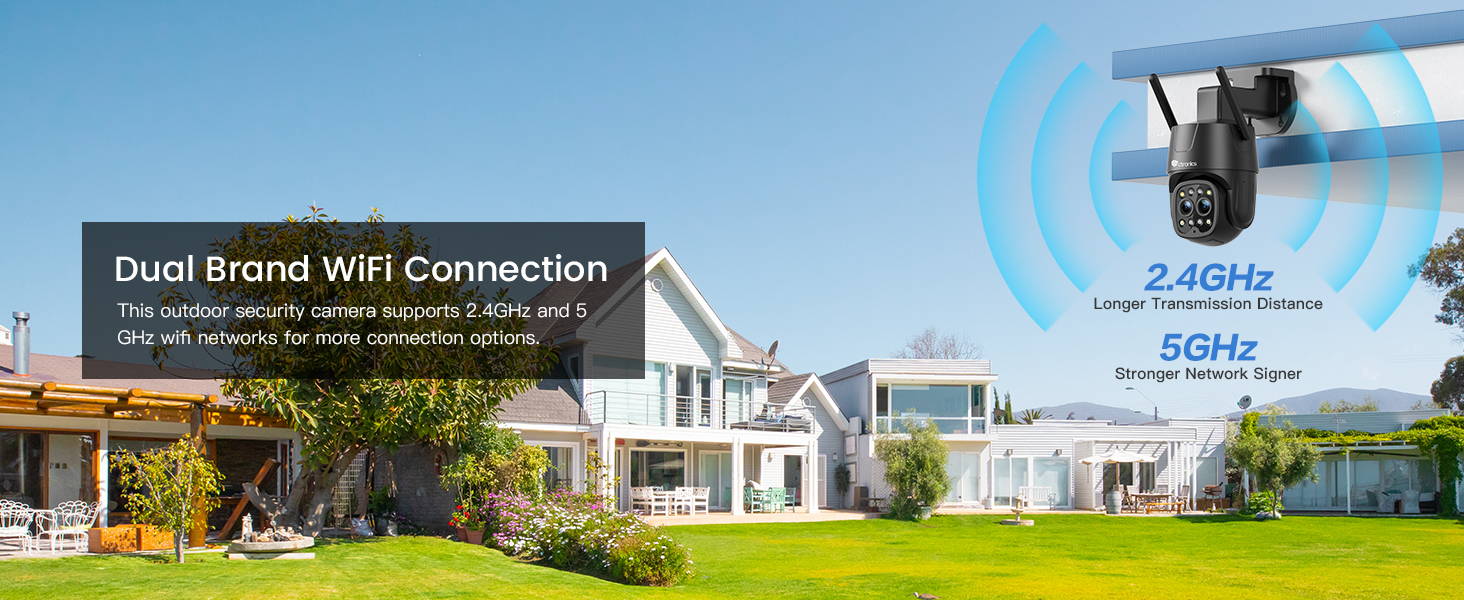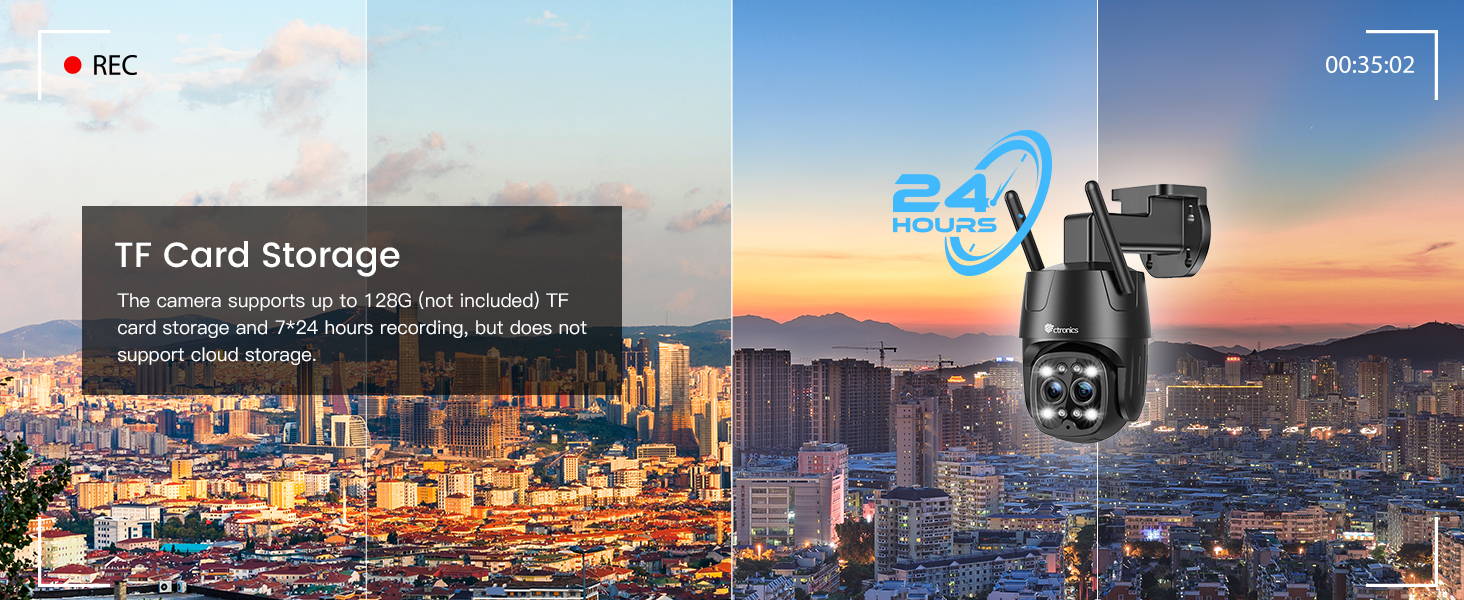 Dual-band WLAN and remote access
Ctronics outdoor surveillance cameras support both 2.4 GHz and 5 GHz WLAN frequencies, providing a more stable network connection and faster data speeds.
And with 24/7 recording support, videos are automatically stored on a micro SD card (up to 128GB, not included). The surveillance footage can be accessed anytime and anywhere via your smartphone or computer.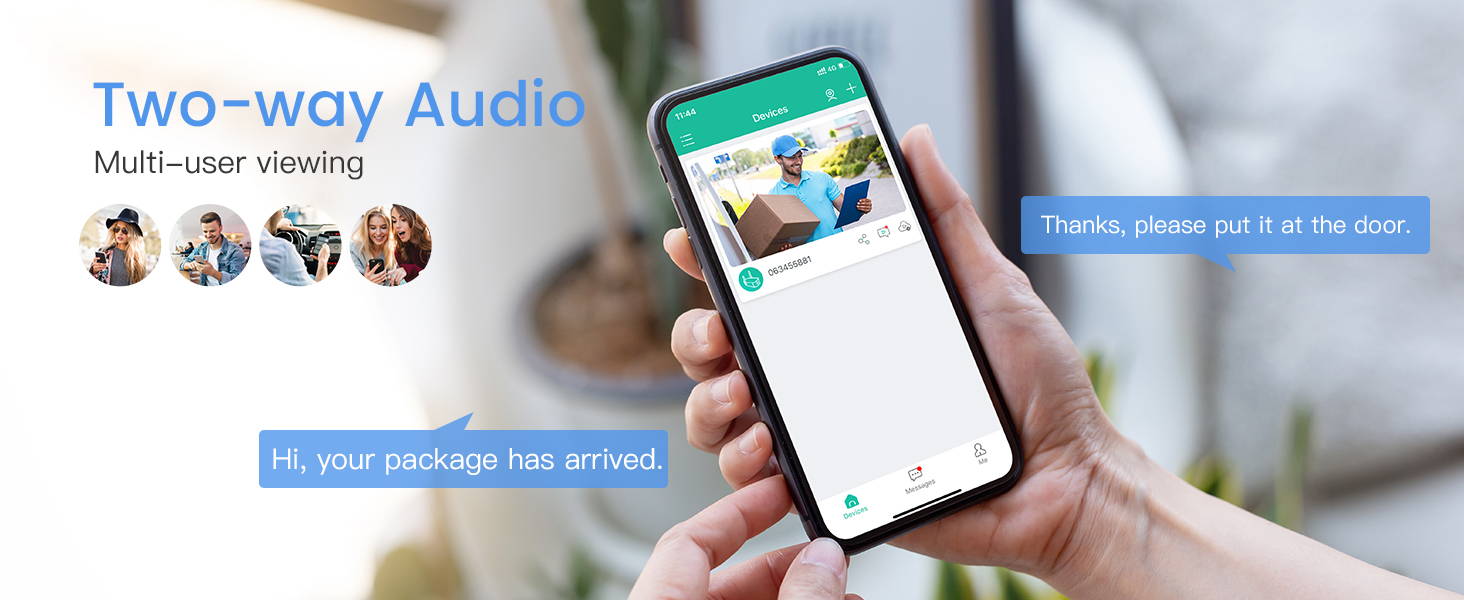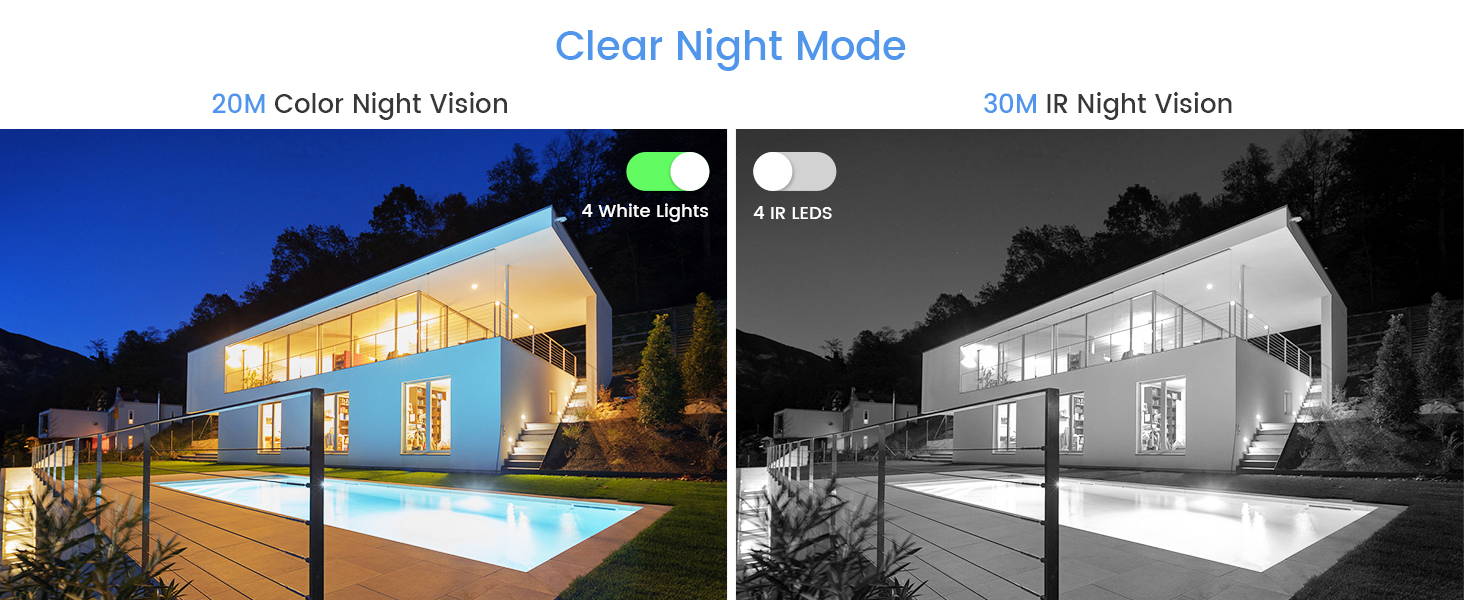 Color night vision and two-way audio
This 2K full HD surveillance camera is equipped with four IR LEDs and four white lights to give you clear night vision outdoors - up to 20m in color and 30m in black and white, with three night vision modes to choose from.
This 4-megapixel outdoor WiFi camera also features a built-in speaker and microphone, so you can talk to visitors in real time or warn unwanted intruders while on the go.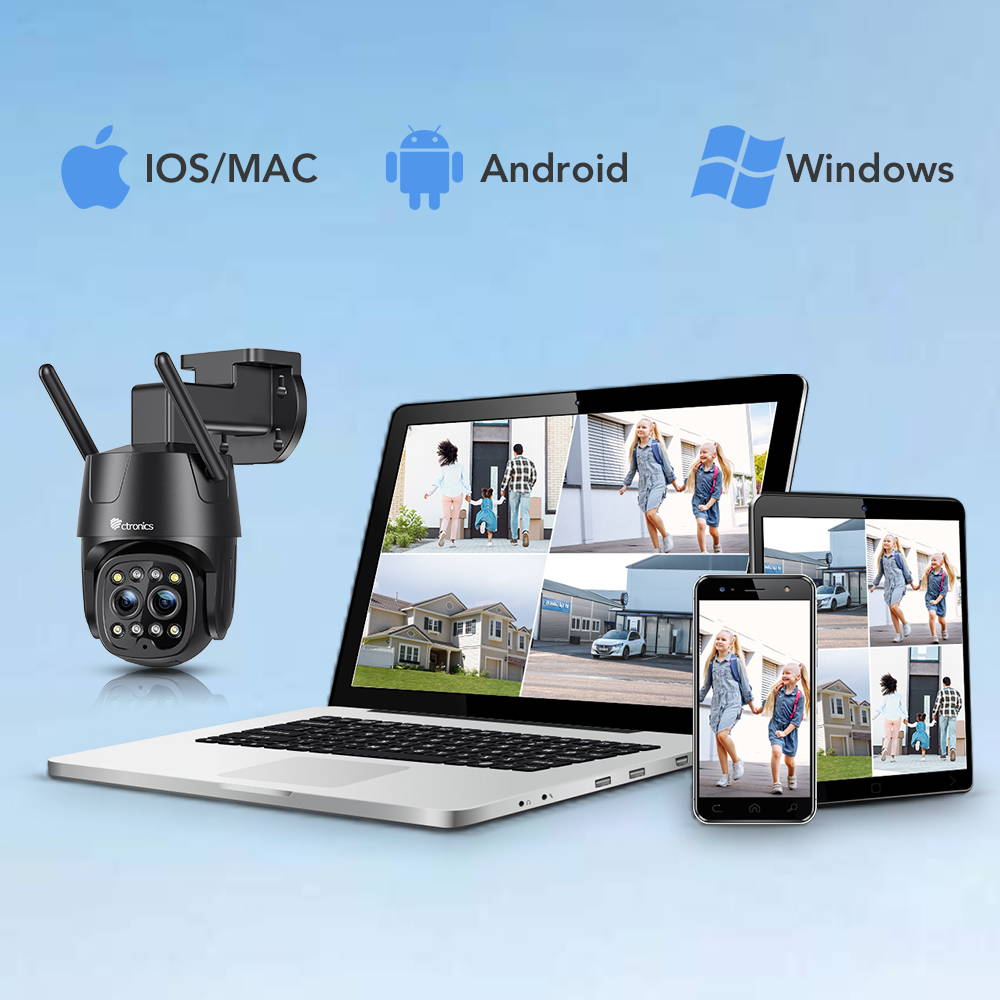 Supports smartphones (iOS, Android), tablets (iPad, Android), PCs (Mac Os, Windows).
App: CTRONICS PC: Hip2p.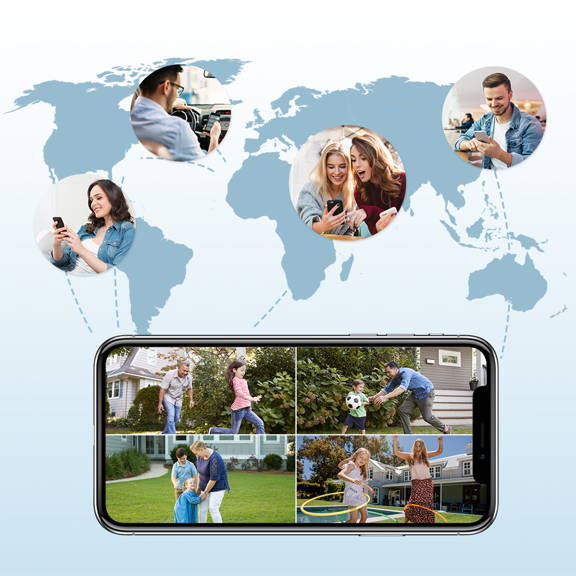 In the Ctronic app, you can display up to 4 ctronics surveillance cameras simultaneously. These are then divided into groups.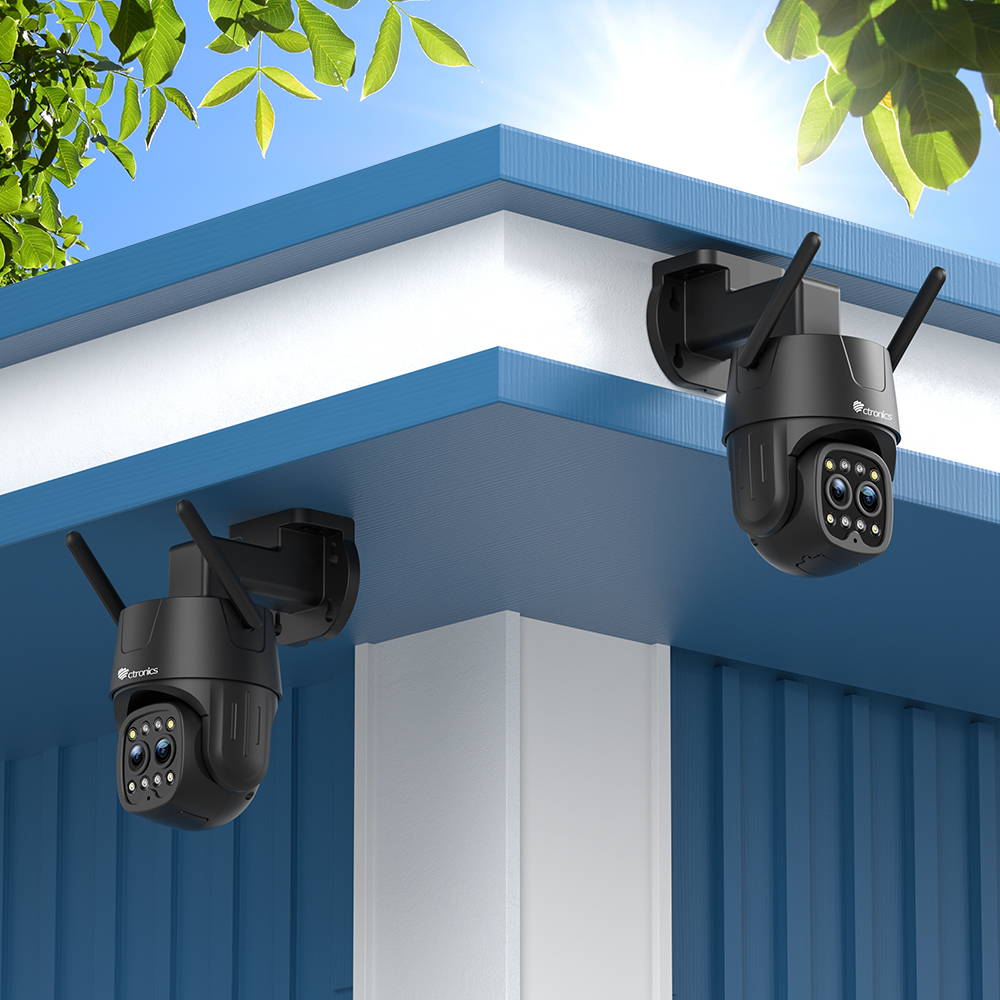 The surveillance camera supports ceiling mount and wall mount, easy to install.
1*Surveillance camera & 1*Network cable
1*pack of screws
1*User manual
1*Waterproof cover for the network cable
1*12V 1A power supply