Lifetime warranty service
30-Day Money Back Guarantee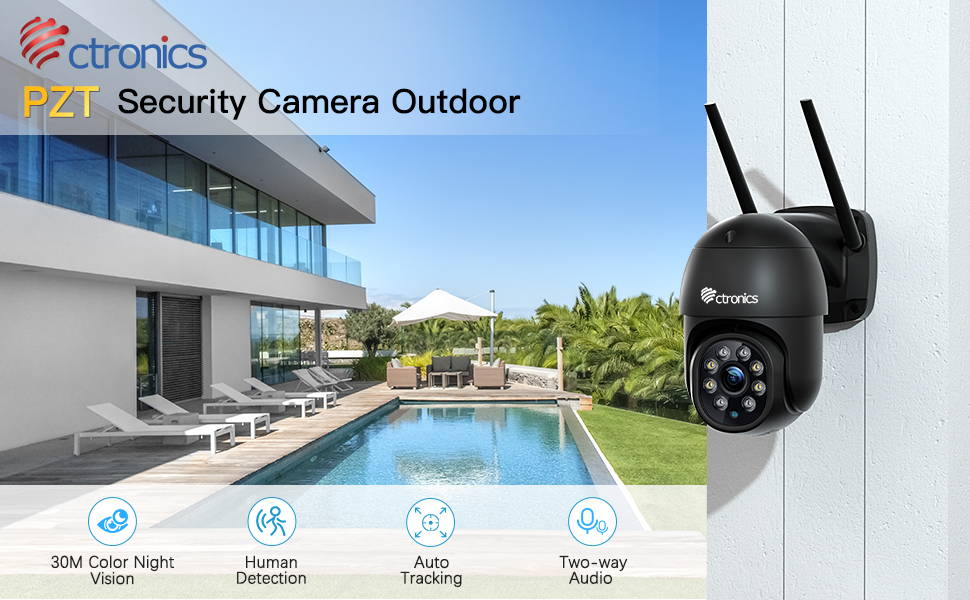 Ctronics PTZ surveillance camera outdoor (2 pieces)
This outdoor PTZ WiFi IP camera with 355° pan / 90° tilt, auto tracking, color night vision, two-way audio, 1080P Full HD, IP66 waterproof, dual antenna, etc.
Brings comprehensive protection for your families and property, best choice for home security.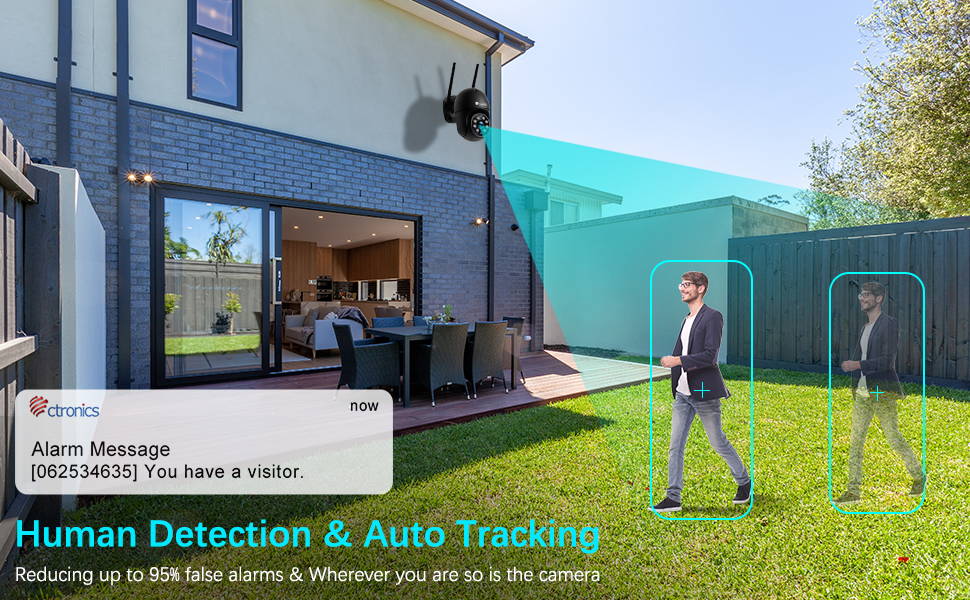 Person detection and automatic tracking
This wifi security camera can auto - track along with human movement , helping you to fully monitor the surrounding area. When people move in front of the frame, the camera steers along with the camera in the center of the frame.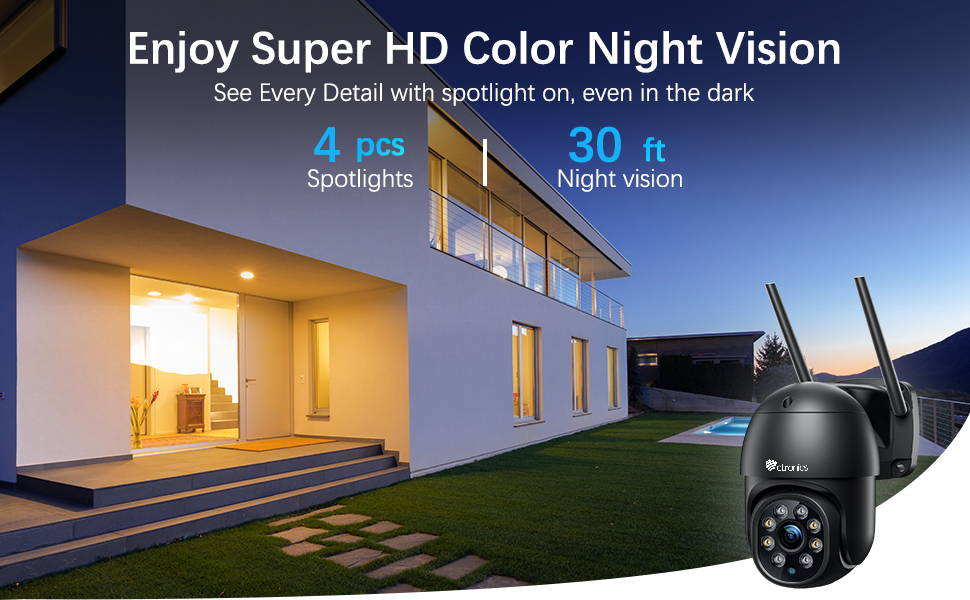 Full color night vision up to 30 meters
This security camera has three night vision modes: Normal, Color, Auto. You can easily set up your favorite mode in the "CTRONICS" mobile app.
With 4 white lights & 4 infrared lights, the wifi outdoor security camera can show you vivid color images in total darkness, the outdoor camera adopts a new generation of infrared technology, higher reliability and better night vision,
Maximum night vision distance up to 30m.
You can view up to 4 cameras at the same time in the Ctronic app. These are then divided into groups. In the app at the top left, click "four pictures". Your family members also get access to the camera through device sharing and secure your home anytime, anywhere.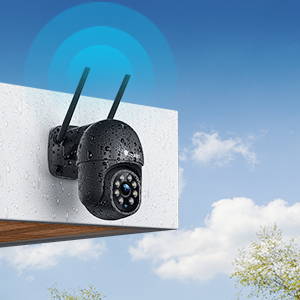 The outdoor wifi security camera is equipped with external dual antennas and uses the thicker dual antennas than other security cameras on the market, which can result in fewer interruptions and stronger WiFi signals.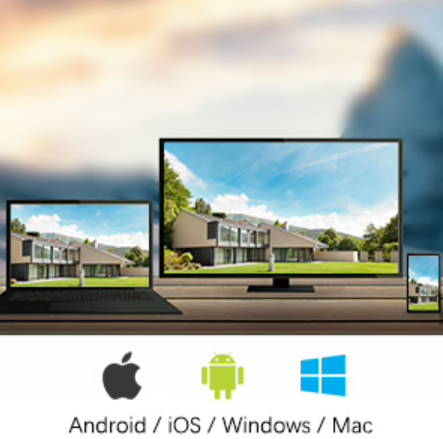 This security camera supports Android/iOS/Windows/Mac and multi-user sharing . It is compatible with FTP / NVR and meets all your needs.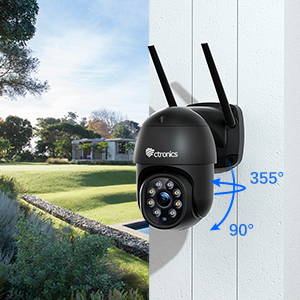 This PTZ WiFi IP camera, equipped with 355° pan height / 90° tilt, allows you to control the outdoor camera remotely by rotating it to view any internal or external corner via your smartphone.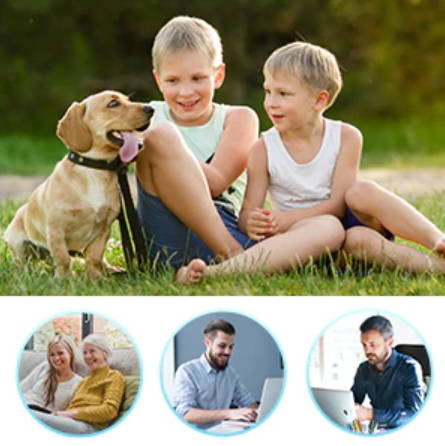 View the wireless IP camera with your family members on multiple mobile devices at the same time. There is no limit, you can share as many friends and family as you like. You will find out what funny things happen.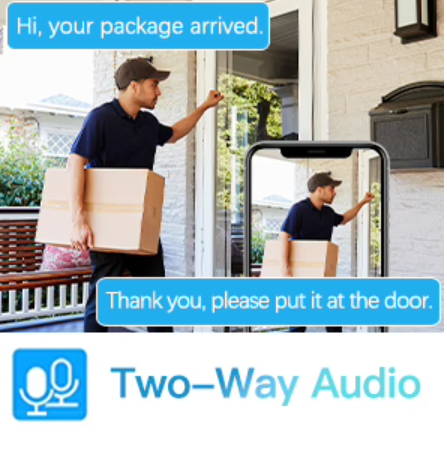 The wifi outdoor camera with a built-in microphone and speakers allows you to listen and communicate with children, families or postmen. You can also warn unwanted intruders when you're out and about. Good choice for outdoor/indoor use.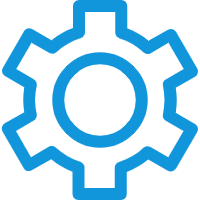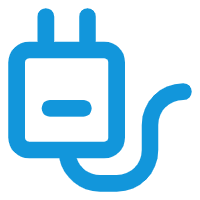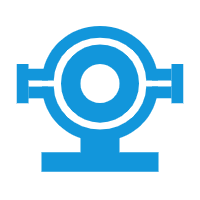 1X Camera Mounting Bracket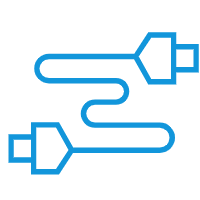 IP66 waterproof/ -30°to 60°C